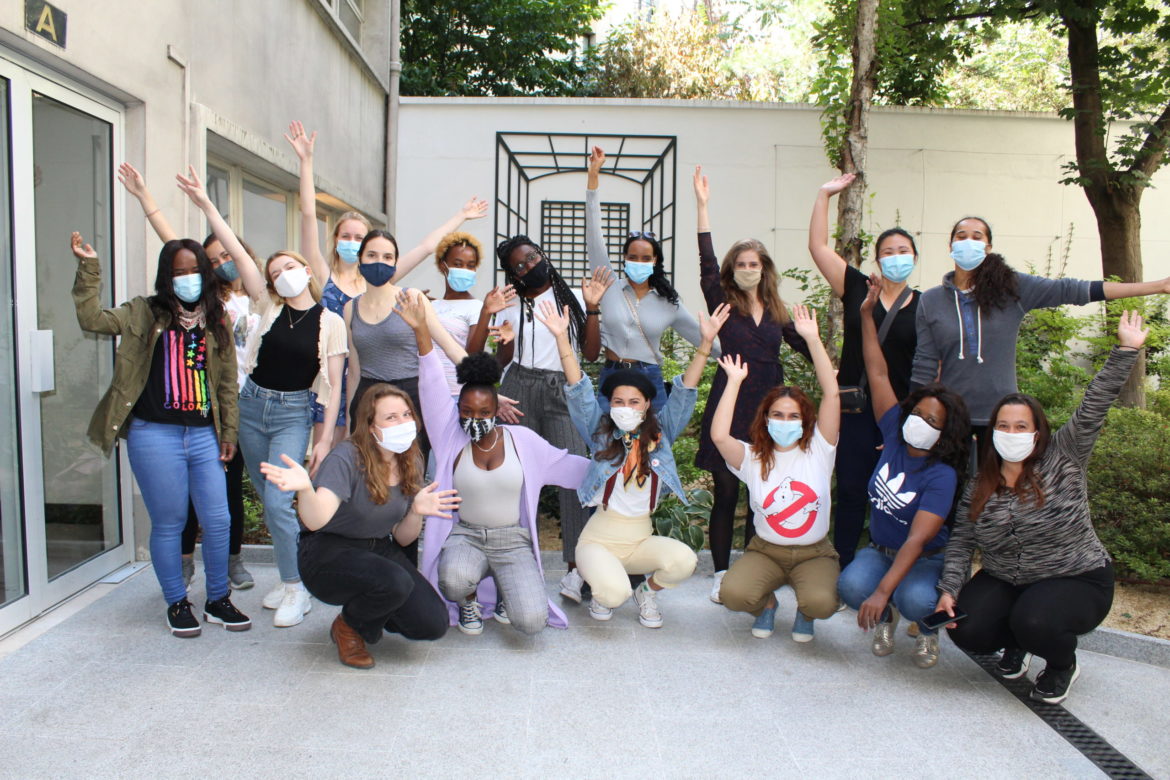 2020 has been a strange year… for everyone. During the second week of the pandemic, I decided that it would be best to quit my TEFL job in Morocco and return to my parent's home in Ireland. I see this as a privilege as I had a choice, although it was still a difficult one to make. Next thing I knew, I found myself in Paris! Read on to find out how moving to Paris (even in a pandemic!) is possible with Le Repertoire de Gaspard.

Moving to Paris: Coronavirus making things a little more complicated
As the first lockdown began to ease, I found myself anxious to work again. I had been bit by the travel bug and knew that Coronavirus would not make this easy. Morocco had inspired me to pursue the French language and Paris had always been a dream to me.
I was determined to make this dream come true and this is when I came across Le Repertoire de Gaspard. I'll be honest, when I first found Le Repertoire de Gaspard I thought it was too good to be true! As I gushed to my parents about my new plans they looked at me bewildered and somewhat worried!
The Family Liaison Team
The process was simple, the interviews were friendly and I knew instantly I had to work for this team of people. Before I knew it, I had a job and with my very (very) limited amount of French I was packed and moving to Paris! Click here to learn more about the recruitment process.
The great thing about working for Le Repertoire is that the team speaks English and they are the most supportive team that I have worked for so far in my life. I think, in these uncertain times, it is refreshing to work for people who genuinely care and have your back. They are passionate, reassuring, and open to feedback. It is an excellent community!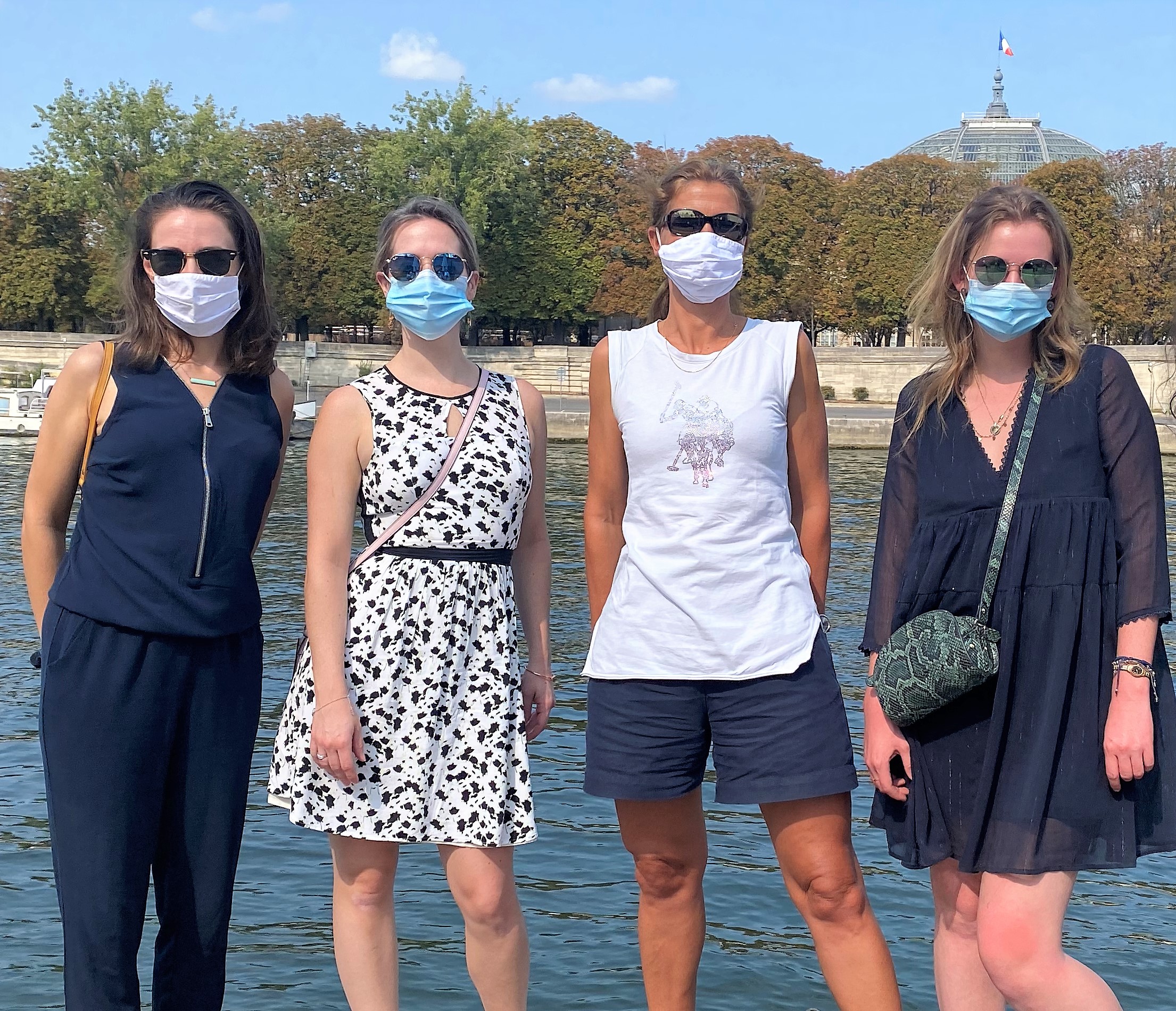 Picnics in front of the Eiffel Tower
Since I arrived here, I have met so many wonderful people because of Le Repertoire. To begin with, my CAP class is full of these marvelous young women who I am so glad to have in my life. Before the second lockdown, we had picnics in front of the Eiffel Tower, we exchanged stories over cheese and wine, grabbed coffees and wandered around many of Paris' beautiful parks and streets, and had some extremely expensive brunches that were always worth it (Amelie is an expert on great places to eat! Must visit restaurants in Paris…) Even now, while we can only see each other in our zoom classes there is a lot of love and support for one another. We are always there to pick each other up in these frustrating times. The promises of a post lockdown Apero is what keeps me motivated!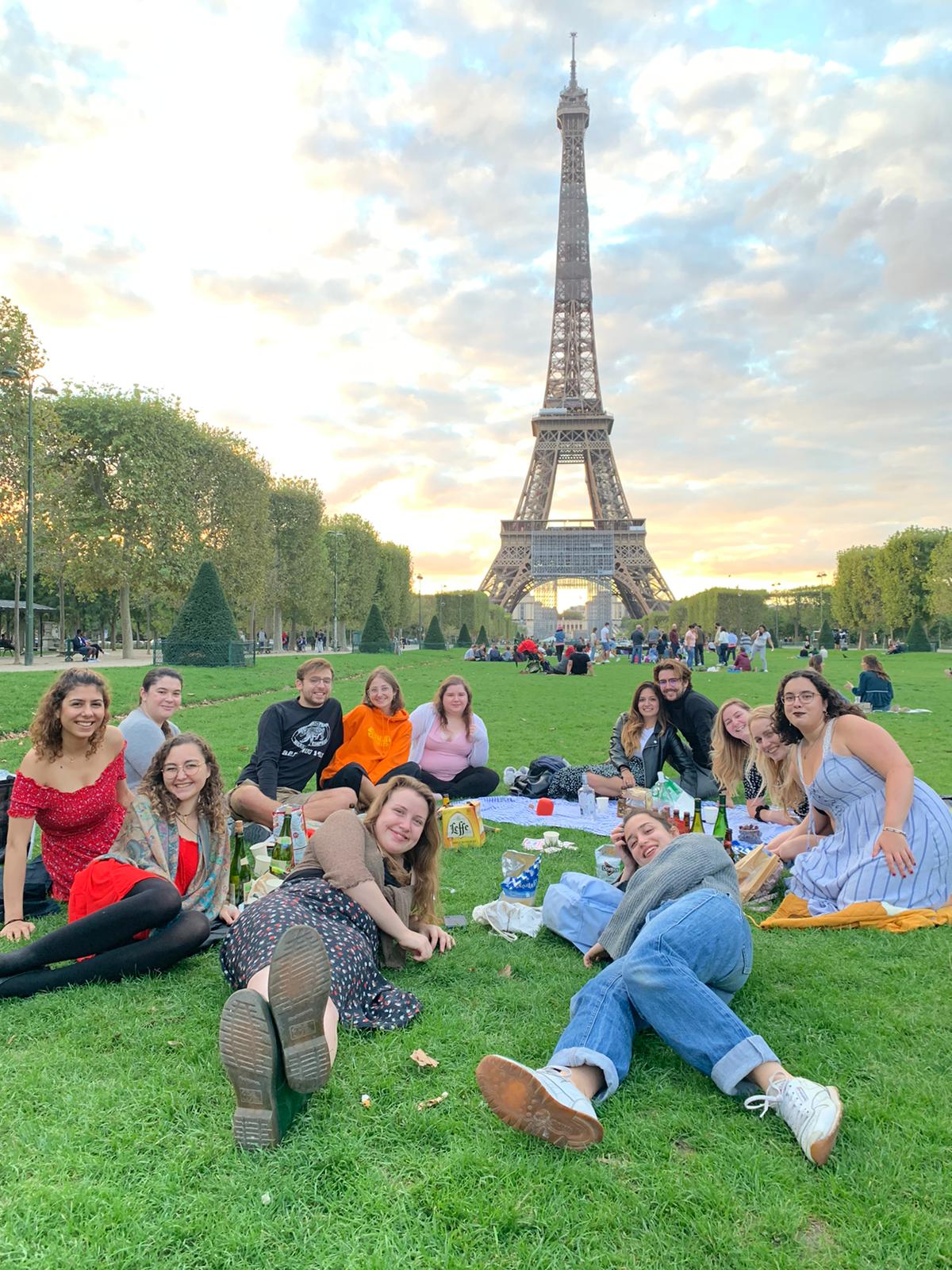 My French Family
Le Rep gave me what I call "My French Family." I accompany two boys (age 4&6) and to say I love my job is an understatement. The boys take me away from the laptop screen and to the park. We do some baking, some crafting, reading and everyday is different with those two! The work is so rewarding. Our relationship has grown so much and it is so cute to hear them repeat the English that I teach them. All the songs, games and giggles make me so grateful for my job. Not only that, there is fantastic communication between their parents, Le Repertoire and myself. There is an openness to change certain things so that everyone involved is happy with the work being done. I feel that it is a very healthy place to work!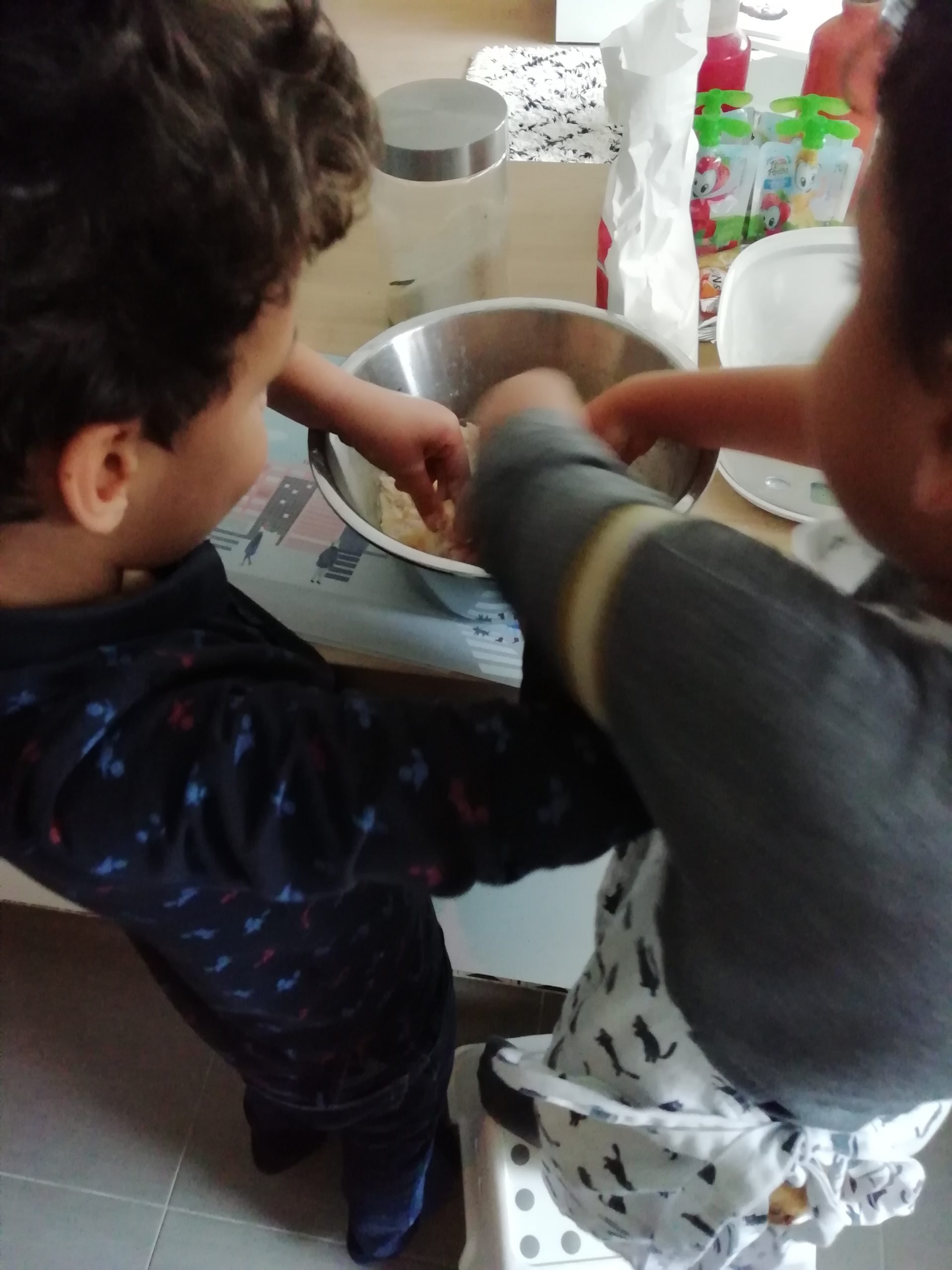 Where to live in Paris?
One of the problems everyone faces when moving to Paris is where they should live. Not to worry, Le Repertoire helps out so much with this! I think one of the biggest surprises for me came from my accommodation. I live in a foyer. I had no idea what a foyer was before coming here. Essentially, it is something like a dormitory. I have my own bedroom (9ft2) and I share a bathroom and a kitchen. I'll be honest, when I first arrived at the foyer I felt a bit awkward as the only person who could not speak French. When I look back at the first few weeks living here it's hard to imagine that it's the same place! From my experience, I've learned that French people are just as nervous to speak English as I am to speak French. With their help, and Amelie's French classes I can already see improvements in myself! If it were not for Le Rep I would never have known places like this existed. To come home after classes and work to friendly faces and people to eat dinner with, really lifts the spirits during the lockdown in winter!
Despite the situation that the world is in at the moment, I have been given this fantastic opportunity and have experienced so much growth. I've met people that I would not have met if I didn't take this leap of faith and I am so grateful to Le Repertoire for opening these doors for me and making moving to Paris during a pandemic as easy as possible!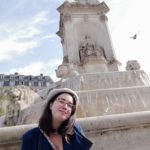 By Orla Griffin (CAP Petite Enfance, 2020-2021)