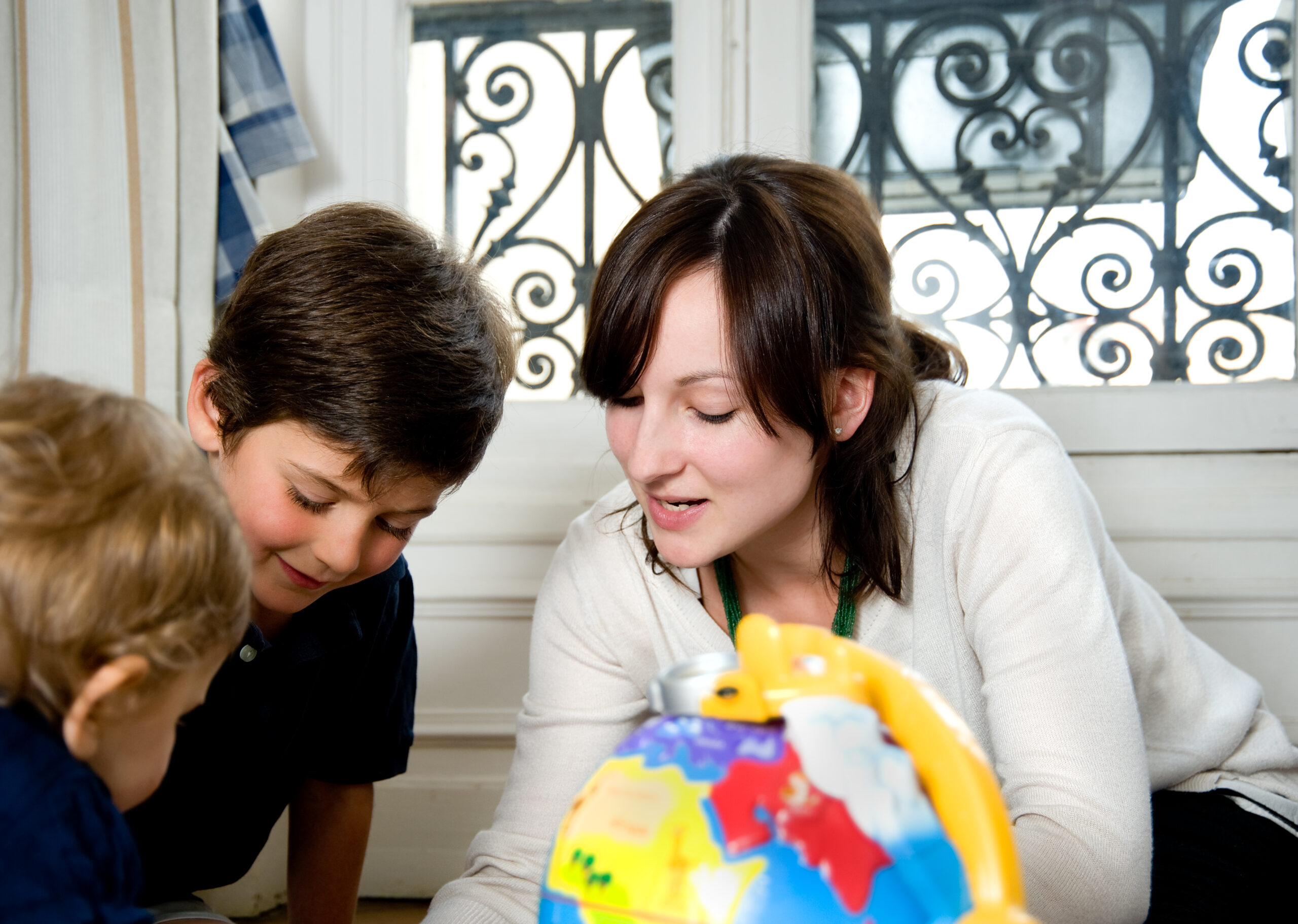 Objectives
The overall aim of the FPE – Positive Pedagogy training course is to provide early childhood professionals with the tools they need to best support children and families, through the prism of positive pedagogy. It aims to develop the skills of early childhood professionals, in line with national policies and employment potential, all for the well-being of children, families and professionals alike.
FPE – Positive Pedagogy is a cross-thematic training program, based on interdependent themes, including :
Positive and active pedagogy
The latest research and knowledge on child development
Positive and non-violent communication
Children's expression and awakening to music, art, culture and nature
Language acquisition and multilingualism
Accompanying parents
Commitment and solidarity
Professional development and well-being
Professional posture, professional values and analysis of practices
In order to provide harmonious, holistic support for the child, the professional must be familiar with these themes, and be able to implement them. They must also master the tools and approaches needed to support parents, so as to ensure continuity in the care of their children. In addition, the professional should be committed to the fight against inequalities and disparities affecting children and families, both in their day-to-day professional practice and in their participation in associative projects.
Prerequisites
Over 18 years of age
Full-time work authorization (student visa not sufficient)
Available full-time from September to early July
Minimum A2/B1 level in French: trainers are bilingual, but most of the documentation leading to the qualification is written in French.
Fluency in reading and writing English
Have at least a CAP, BEP or any BAC. Foreign qualifications are also accepted at equivalent level.
Nursery assistants can enter the training program without any diploma, after one year's experience in the field.
Previous experience with children aged 0 to 6 (home childcare, internship/employment in a crèche/school/childcare center, summer camp, etc.).
Terms and conditions of access
Duration: 450 hours over 10 months, from September to early July, each year
Training hours: Monday, Tuesday, Thursday and Friday, 9:30 a.m. to 12 p.m. and 1 p.m. to 3:30 p.m.
Work-study program with an approved company, with childcare for children aged 0 to 6 after school and on Wednesdays.
Registration opens in January of each year. Fill in the online form or contact us by e-mail: contact@parisict.com.
The registration process is as follows:
Complete an application form (CV, identity papers, etc.)
Individual motivation interview
Group information meeting (at the training center or by videoconference)
For work-study programs, complete the recruitment process with a partner company and sign a work-study contract.
Final confirmation of enrolment
Start of training in September
Rates and Financing
Formation « en alternance » (Work & Study)
Training costs are covered by OPCO EP, and your salary is paid by the accredited company for which you will be working, on an "alternance" basis (childcare work within a family).
You will have a 10-month fixed-term apprenticeship or professionalization contract.
Other Financing
You can apply for funding from Pôle Emploi if you're unemployed: ask your Pôle Emploi advisor for details.
Personal financing: the cost of the training course is covered by the trainee. Contact us for a personalized quote based on your personal situation: contact@parisict.com
Teaching methods
A blended learning approach: alternating face-to-face, distance learning and e-learning modules.
Bilingual training (English and French), adapted to the learner's level of French.
Dynamic trainers with many years' experience in the field as early childhood professionals and trainers.
Training resources: training rooms, a digital platform with online teaching materials, technical platforms (childcare), a library and teaching manuals.
Varied pedagogical approaches: theoretical contributions in class, interactive sessions, practical workshops, written and oral exercises, individual and group work, work situations, case studies, research and independent work, support in preparing projects and documents.
Period of on-the-job training (collective and domestic settings)
Assessment methods and career opportunities
Regular in-class assessments (written and oral)
Individual and group research projects
Training logbook for each trainee, completed by the training organization and the employing company.
Training certificate issued at the end of the course
Adaptation of the course according to prior learning and exemptions: possibility of validation by skill blocks.
On completion of this training course, trainees will be able to work in the following areas:
In a group setting, such as a daycare/nursery, as a childcare worker, offering activities to children (*for full-time work in a daycare/nursery, the CAP AEPE is generally required).
In a private nursery school, as an assistant
At home, as a childminder
In leisure or play centers
Training modules
The course is organized around 5 main blocks:
Bloc 1 : Positioning yourself as a professional and communicating with benevolence
Bloc 2 : Implementing active teaching methods that respect the child's individual needs
Bloc 3 : Supporting children's emotions and their language (multi-lingualism)
Bloc 4: Support children's creativity and development (nature, music, art, culture, physical expression)
Bloc 5: Commitment to solidarity and inclusion as an early childhood professional
In parallel, cross-disciplinary modules will cover the following topics: analysis of practices, accompanying parents, child health and safety, professional development.