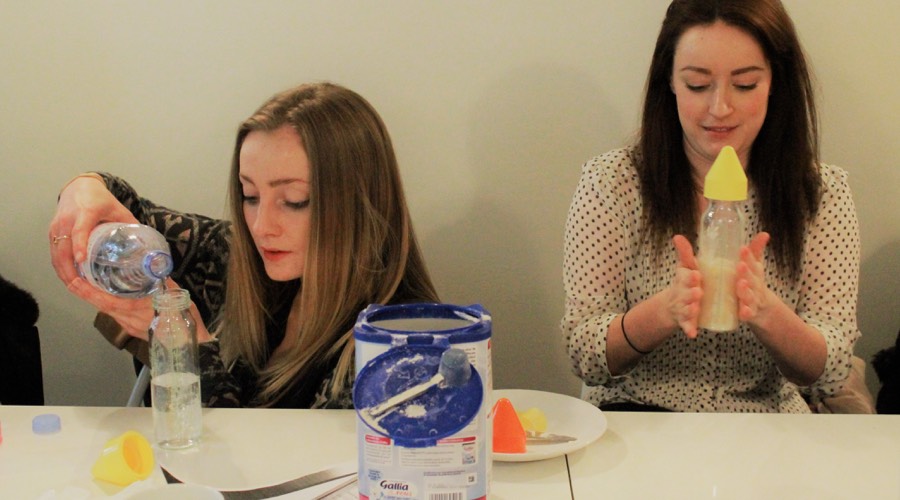 We offer a unique opportunity at the Paris Institute of Childcare Training… gain a professional qualification with our childcare diploma plus hands-on work experience as a babysitter, all whilst getting paid!
We are the only training centre in Paris to provide this opportunity to English speakers. The ten-month course will lead to you to obtaining a French Early Years Childcare diploma called the CAP Accompagnant Educatif Petite Enfance. The objective of the apprenticeship and the qualification is to be able to care for and support children aged 0 to 6 in both a collective and home setting.
The diploma programme is made up of three key parts :
Study the Early Years Childcare diploma known as the CAP Accompagnant Educatif Petite Enfance at our training centre the Paris Institute of Childcare Training
Work with a family as a nanny to help the children to speak and learn English.
Learn during your work placement in a pre-school or crèche to put the theory into practice and start developing your professional network.
There are regular evaluations through-out the duration of the programme plus official examinations administered by the French board of education (l'Éducation Nationale) before the completion of ten-month course.
A typical week
You can expect to work an average of 35 hours per week over a ten-month period from late August to early July.
Diploma classes are usually from 9am to 3.30pm at the Paris Institute of Childcare Training and cover French language; childhood development; psychology; biology; maths; nutrition; practical aspects relating to the industry; French history and geography. Please note some of these classes take place via online learning.
The second part of the day is spent working with a family and putting all your knowledge into practice ! You would usually pick the kids up from school and take them home until their parents get back – from about 4pm to 7.30pm each weekday except Wednesdays when it is a half or full day of work.
There is no weekend work and you will be off for most French school holidays such as at Christmas, which will allow you to go home and visit your family or explore France and Europe a little more.
Work placements
Work placements, called a stage in French, are an opportunity to put the theory into practice and work on your French in a professional environment. Our stage partners range from international and bilingual schools to crèches in Paris and its surrounding suburbs.
Opportunities after the diploma
Through our Early Years Childcare diploma programme, you will obtain a recognized French qualification both in France and abroad.
You will be equipped with the ability to:
teach in French schools as teaching assistants;
work in a French or bilingual creche;
work in a French or bilingual halte-garderie;
work with one of our international partners (who you may have already worked with as part of your placement)
After the ten months, you can also continue working as a childcarer with Le Répertoire de Gaspard OR
Complete a more specialised program with the Paris Institute of Childcare Training, the Titre Accueillant Educatif.
Salary
With a combination of classes for the diploma, family work plus your work placement, you will earn a minimum salary of 1000 euros NET per month over a ten month period. It is good to note that we are paying you to do the course so you earn while you learn
This type of contract is like an apprenticeship and so you will need to have a visa allowing you to work full time.
Find out more about our childcarer employment benefits.