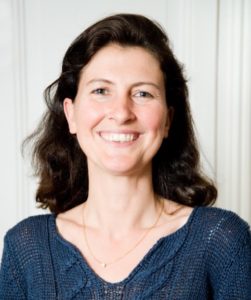 ''I created Le Répertoire de Gaspard in 2006 while I was pregnant with my third child!
Before this I had tried every type of childcare for my first two kids. My inspiration for Le Repertoire de Gaspard came from these experiences. I realised there was (and still is) a big demand for English speaking childcarers to provide an English immersive environment either for French speaking, bilingual or native English children.
In French, Le Repertoire translates to an ''address book'' or a ''directory''. In this sense it refers to the service the agency offers – having access to a wonderful range of child carers to work with our equallly wonderful families and kids 
And Gaspard…. well Gaspard is the name of my second son who was just a baby when the agency was conceived.
We pride ourselves on choosing employees that boast a wide range of backgrounds, talents and dreams to be part of the agency. I hope we can continue to expand this team by adding fresh faces all the time !
I would also like to introduce ''the team''. Our multinational staff that form the agency are involved with everything from recruitment, through to childcarer and family support to teaching and management of our own, Paris Institute of Child Care Training (formed in 2014).''
Catherine Leroy