One of the key reasons that people choose to work with our agency is because of our friendly caring staff.
The passion with which we work and live comes across to our candidates and drives us to ensure our childcarers have opportunities to develop and are supported during their time with Le Répertoire de Gaspard.
Get sporty!
Le Répertoire runs a free Jog Gym group one evening per week which gives you the opportunity to explore a little bit of beautiful Paris by foot. The class, run by a trained professional, is a combination of jogging and body weight exercises which take place outside or inside depending on the weather!
There is also a calendar of other sporting events financed by the agency throughout the year – colour runs, half-marathon's, yoga sessions – are just some of the activities you can choose to participate in.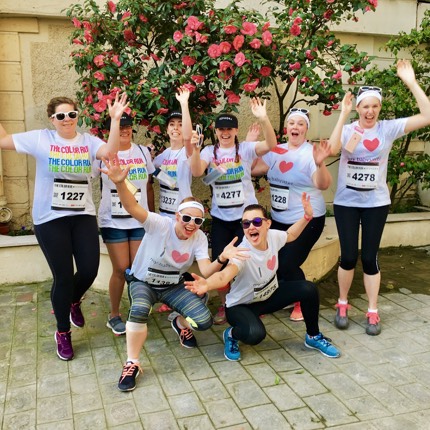 Social events
Working with children can be rewarding but sometimes challenging! What better way to ensure you relax a little bit by coming along to one of our regular social events or taking part in our weekly French lessons.
There is something for every taste whether it be picnics by the Seine, ten-pin bowling, wine and cheese nights, the annual Christmas Party or perhaps visiting a museum or watching a French film together with your class-mates.
Professional support & contests
To ensure you have all the tools needed to do your job, Le Répertoire de Gaspard provides you with a number of resources to help with childcare and teaching the children English. You will have Weekly Words emails which give you a theme for the week and associated ideas for learning a set of vocabulary. You will also have access to a library of English books, a Spotify playlist of English songs, plus one on one coaching.
In the course of your work we also have a staff member conduct an on the job visit with you to observe, help and give advice if necessary.
As extra motivation for the children to immerse in English, we provide prizes for those who win our contests in designing creative cards, recording video messages or making Christmas decorations. Prizes for the kids and a cash prize for the childcarer too!
Personal support & staying connected
You will never be short of a friendly chat over a cup of tea or coffee when working with Le Rep. You will have many opportunities to make friends with the other childcarers and our staff are always available to assist with personal queries you may have. Each of our teaching and administrative staff members are trained in first aid and can provide advice on medical and counseling services as required.
A new initiative we have implemented are agency play dates. We have a network of families, some of whom have children who go to the same school or schools in the same area. With this information we can help you meet up with other Le Rep child carers at the local park allowing you to combine your English learning activities and providing support and friendship for the children and child carers alike.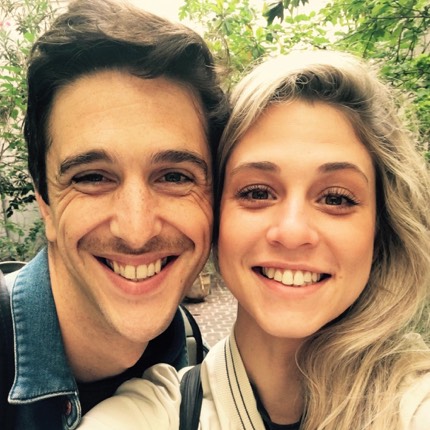 Refer a friend initiative
We appreciate our team of employees so much that we are confident that your friends, family members and acquaintances are as fabulous as you! If you know someone who has experience with children and could be a good fit for Le Répertoire de Gaspard then please refer them to us!
If we hire someone that you have recommended, you automatically get a gift card worth 50 euros 
If that person is employed with the agency for more than three months then another 150 euros in gift vouchers are all yours!