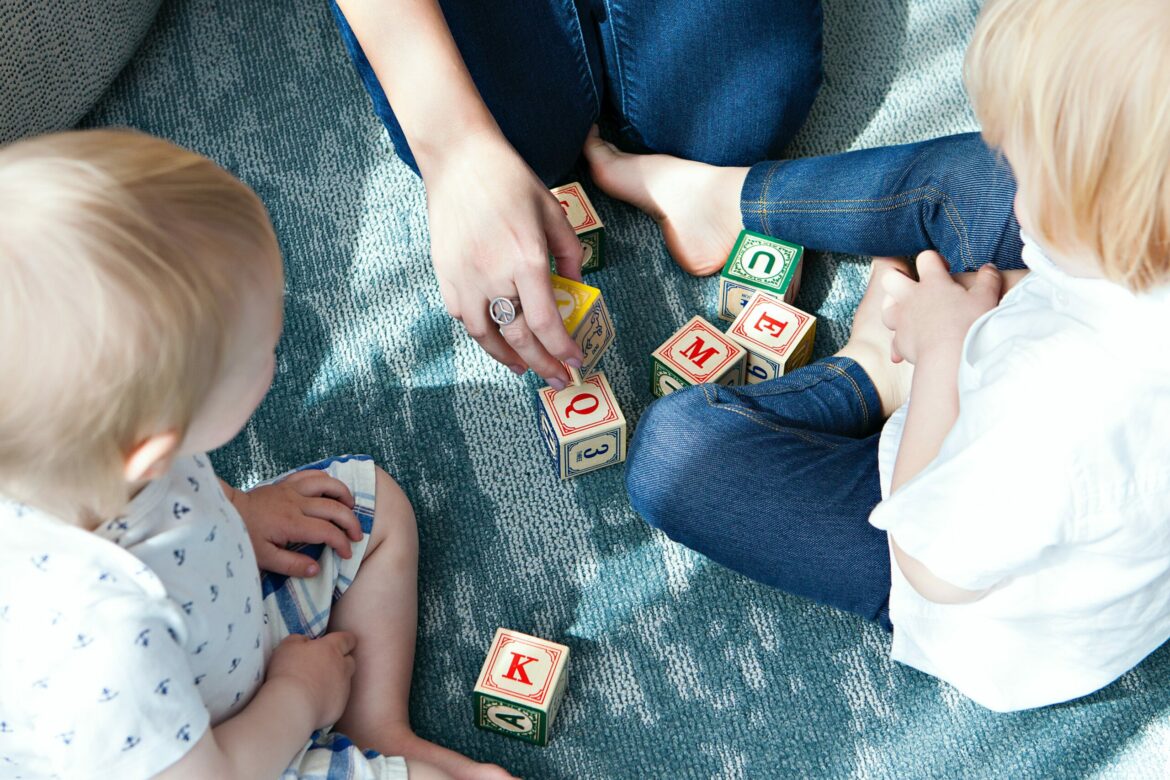 If working in childcare interests you – why not apply now to work with Le Repertoire de Gaspard?
English is one of the most spoken languages in the world, nearly tied with Mandarin Chinese. There are great benefits to being bilingual. Many Parisian parents understand the advantage English can give, so they hire English-speaking nannies to care for their children. Immersing yourself in a language is an incredibly effective way to learn the language. So, how can you immerse a child in the English language? Whether you are looking to do this for your child, or you are a nanny wanting to encourage this in your job, here are some ways you can encourage English immersion
Incorporate music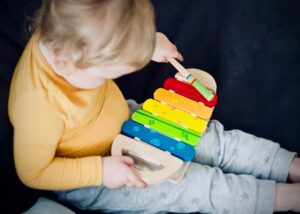 Children LOVE music, and it is a wonderful way to learn. The rhythm, rhyme, and catchy tunes can make information very easy to learn. I learned the alphabet, the colors of the rainbow, and the planets in our solar system through songs when I was young.
Read English books to your children
Along with music, children love stories. Books are a great way to teach children English because the pictures can help them connect the words to the image. If your child is new to learning English, read slowly. Take the time to point to parts of the pictures as you read the corresponding words. If your child points at something in the book, name it in English.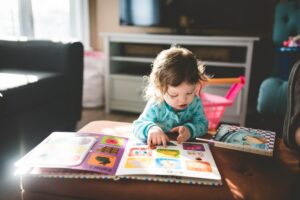 Speak with hand gestures and pictures
The absolute most effective way ANY person can learn and improve their language learning is through conversation. Speaking with others is how you can learn pronunciation, vocal tones, and modern slang that you can't always learn from reading. Whether you are a parent or a nanny, immerse your child in English by speaking English to them. Speak as slowly as needed, according to the child's English understanding. Use a LOT of hand gestures. Drawing a picture can be very effective in getting your message across when the language barrier hits.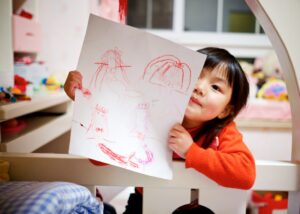 Hire an English-speaking nanny
This is aimed at parents who want their children to be bilingual. As I said at the beginning of this post, many Parisian parents hire English-speaking nannies to care for their children. It knocks two birds with one stone— having the children cared for while providing them an immersive environment.
If you live in the Paris region and are looking for quality English-speaking care for your children, consider Le Répertoire de Gaspard! Our childminders are kind, compassionate, and are advanced or fluent English speakers from around the world. Many of our childminders are also studying the CAP Petite Enfance, learning information that will help assure the health, security, and emotional well-being of young children.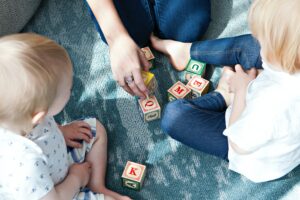 By Sarah Chauffourier, CAP AEPE Student 2023-2024