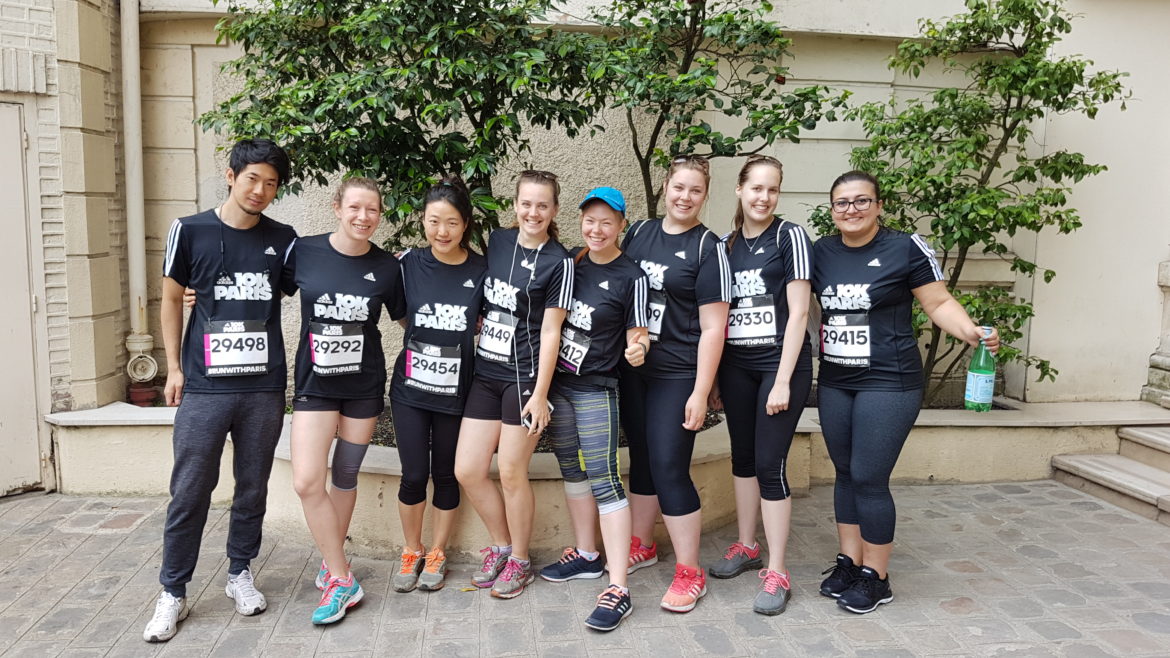 Running in Paris, it may not be the most popular pastime but,  for a relatively small city, there are a surprising amount of options. The city hosts some great running events throughout the year to motivate you to train, including a marathon, a half-marathon, multiple 10km events and even a colour run. For obvious reasons this year has been a little different, but postponed events still hope to take place in the near future! Whether you're looking for low incline, long-distance, hill training, running groups, or even a run to take in popular Paris sights, here are some ideas for places to jog that won't have you dodging in and out of the crowds!
Running Groups
If you don't like running alone or prefer to be part of a group to run at night, there are running groups across Paris you can join. Le Repertoire de Gaspard has its own group, Jog Gym, that takes place on Tuesday evenings where you can get fit and meet others at the same time! Adidas Runners and CYD have running groups spread across Paris, and you can sign up on their Facebook pages. These can be great opportunities for practising your French language skills and make running in Paris feel sociable! Want some more tips for meeting French locals in Paris, check out our blog post!

In the City
If you prefer a relatively flat course, Paris has a number of small parks that are popular for runners. Which one you pick will depend on where you live but I have often taken a short metro to try out different places. The Tuileries and Jardin du Luxembourg often have people running through them. These parks are fairly large so don't make for a difficult run as long as you avoid going at peak tourist times. Parc Monceau is popular with runners and is great for doing laps and practising speed intervals to see if you can get round quicker than the last time. For longer runs you can run along the banks of the Seine in the morning or evening, taking in the sights of the Eiffel Tower, Grand Palais, The Louvre and Notre Dame  Additionally, you can run the canal from Jaures to La Villette. The canal continues far outside of the peripherique, so it's perfect for deciding how far you feel like going before you turn back.
Off road
Rather be surrounded by trees and fresher air rather than pounding the pavement? There are two large woods bordering Paris: the Bois de Boulogne to the West, and the Bois de Vincennes in the East. These woods are a dream for runners, featuring multiple routes to mix up your runs. You're running in Paris, without actually being in Paris, but you're still relatively close. They both have lakes that are a focal point for most runners and can add some natural scenery to your run.

Hills
This is my least favourite type of training but there's nothing better for really getting your heart and legs pumping! The famous hill of Montmartre is a obviously a places for incline. If you get up early you can have the steps leading up to the Sacre Cœur practically to yourself or maybe you'll get to share them with the Pompiers who sometimes train here. The streets in the 18 arrondissement, to the North of Montmartre are quiet and are laced with short sets of stairs and inclines. Another option is the beautiful Parc des Buttes Chaumont, which has some challenging inclines as well as a view over the city.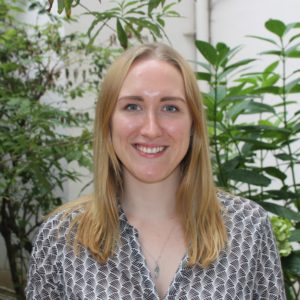 This is by no means an extensive list, so if you know of other great places to run in Paris post it in the comments below !
Want some more ideas of things to do now the nights are longer and the sun is shining? Check out our ideas for how to spend summer in Paris!
By Sarah Cook, Le Repertoire de Gaspard childcarer