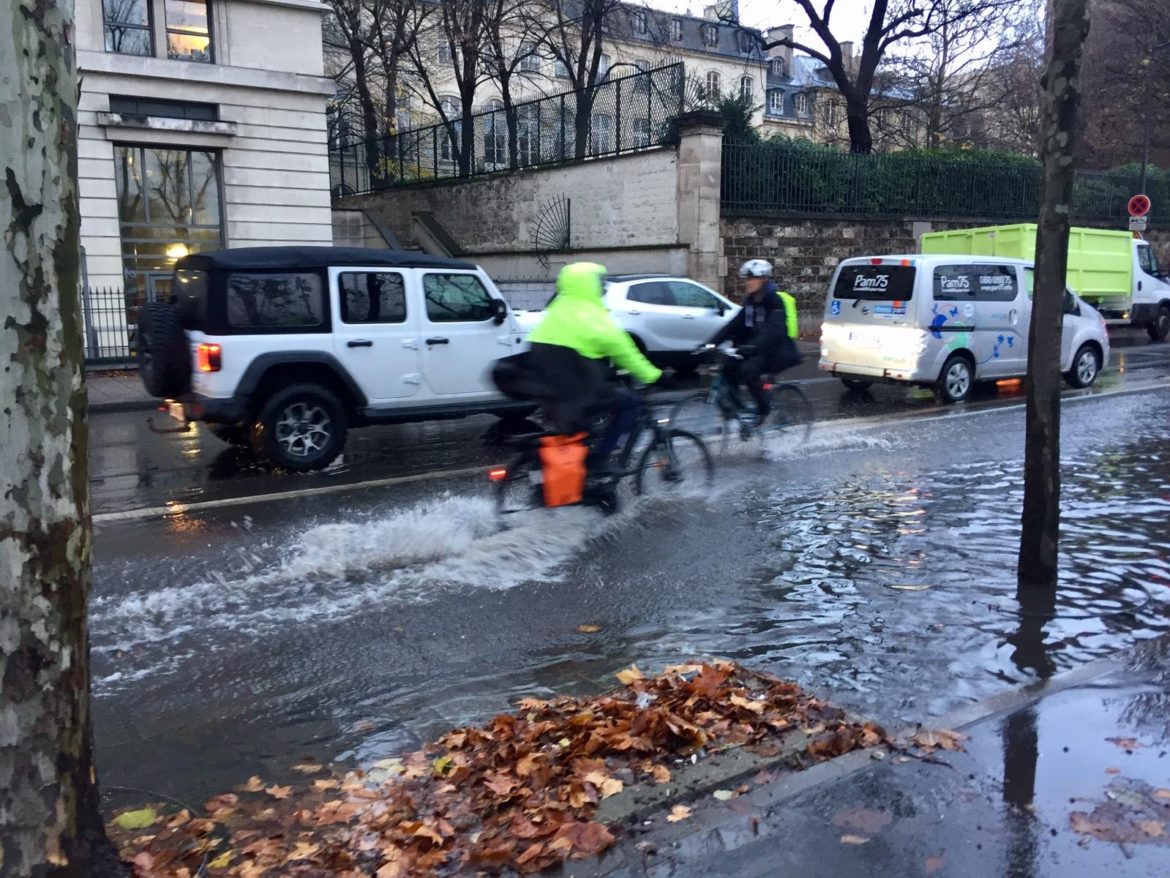 Call me crazy or just French but I've been sort of enjoying the Paris strike! There is a certain atmosphere in the air. I'm not talking about the angry drivers or the annoying commuter sniffing in your ear. There is some kind of magic seeing people walking or biking to work.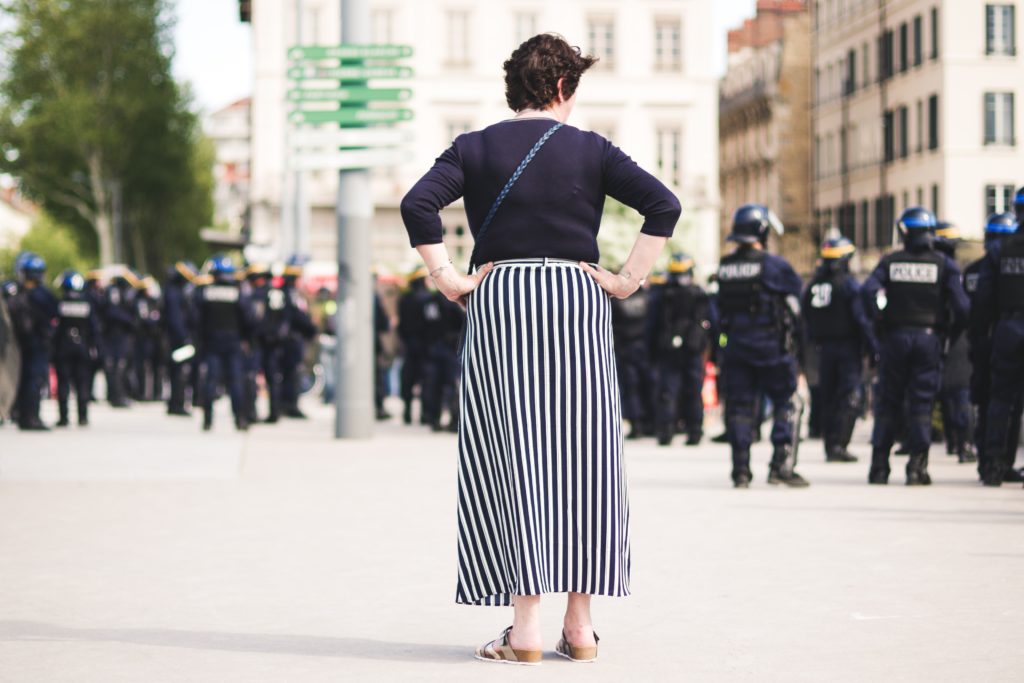 That being said, the rest of it is pretty horrible, walking everywhere makes you tired; the commute makes you nervous; and everything just takes longer and needs a lot of organization!
And why is there even a strike in the first place?
The french government is trying to pass a new bill that should make retirement easier and more fair to everyone. Of course "easy" and "fair" is a bit of a stretch when it come to passing laws!
Ok, so now that is out of the way… here are some of the silver linings to the Paris transport strike.
Paris Strike Bright Side Number 1
Walking everywhere burns calories, so that's sort of perfect right before Christmas, isn't it? A moment on the lips is not a lifetime on the hips if those hips have to walk 30/40/50 minutes to work every morning!
Here is a metro map of the number of calories there is between every station: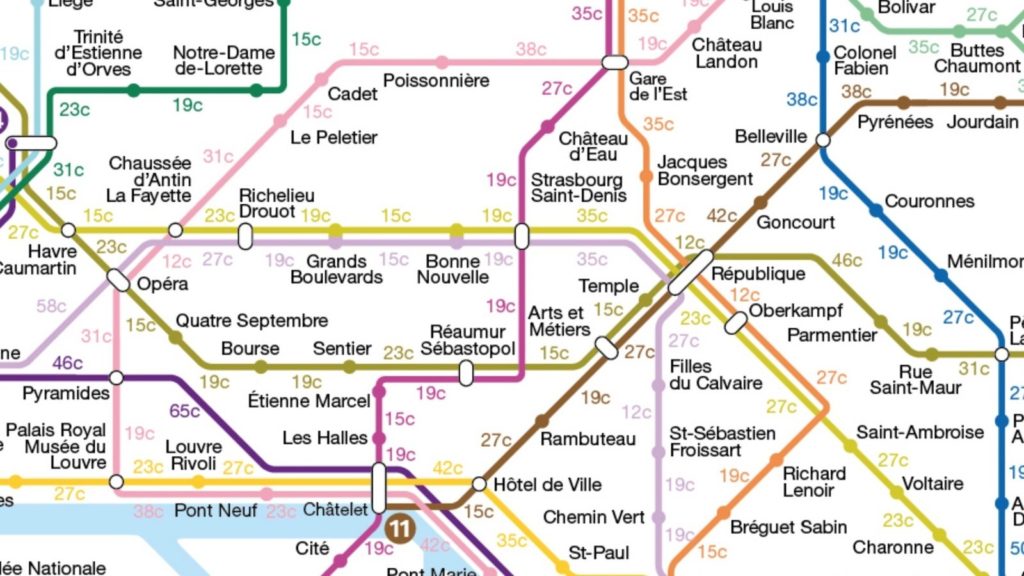 Bright Side Number 2
An opportunity to stay at a friend's house for a sleepover! For those of us who live outside Paris, or too far from work to walk or cycle, the strike can be a great opportunity to catch up with a friend and relive childhood sleepover days!
 Bright Side Number 3
It's the best way to test the limit of your patience. Working with children is one, a good French revolution is another!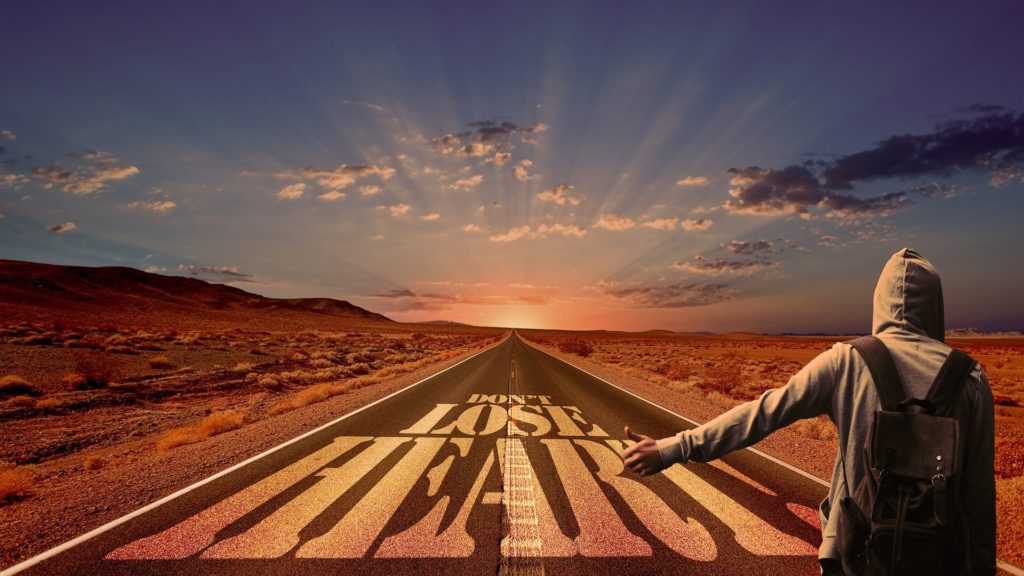 Bright Side Number 4
Take time to meditate and focus on what's really important in life. A good strike will help you put things in perspective. So the metros and trains are not working for a week or two (or three), is that really so bad? Public transport is something not everyone has access to, maybe a bit of down time is a good way to appreciate the amenities of the country we live in!
Bright Side Number 5
Netflix and chill! Not only will you save money just before Christmas but there won't be any reason to get FOMO as everyone will be staying in and binge watching a show. It is of course obligatory at this time of year to spend more time of the sofa with a box of chocolates…right? I recommend you watch "Mytho"
Prefer reading rather than watching? This is the perfect opportunity to catch up on our other blog posts!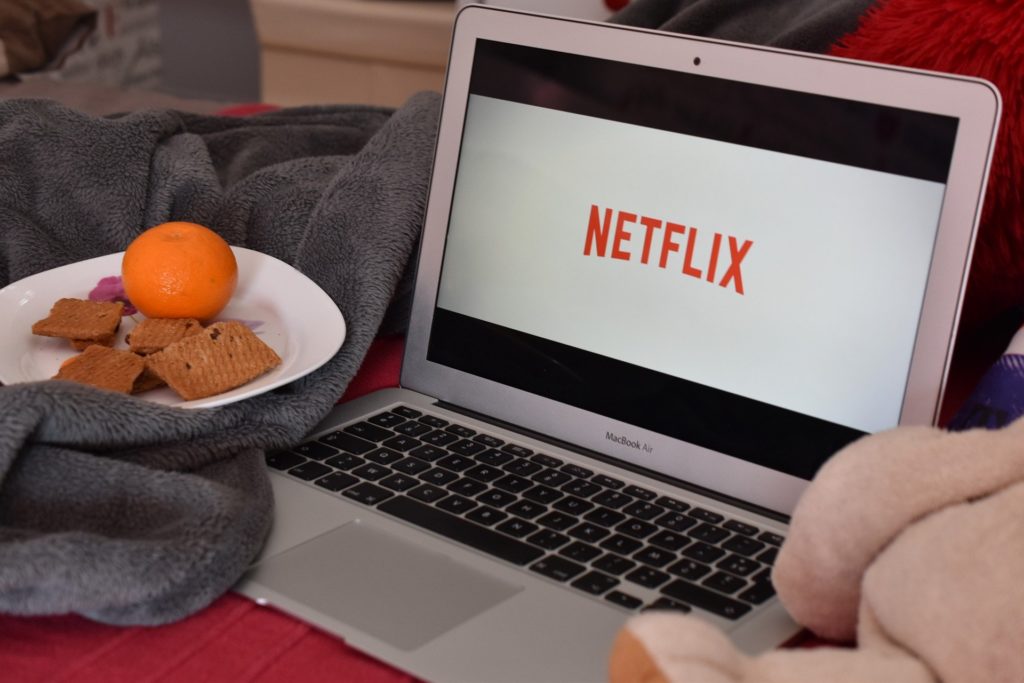 Bright Side Number 6
Practice your French by helping lost tourists navigate their way in the city or just by talking to the person standing or walking next to you. Who knows? You might find love in this hopeless place!
Bright Side Number 7
Stop and smell the roses. We sometimes take Paris for granted so walking around like this is the best way to discover nice areas right near you. Want to explore some off beat locations within walking distance in Paris, check out our blog post!
Bright Side Number 8
Be environmentally friendly by walking and using your bike! Want a good podcast to listen to while you walk? Check out serial !
Please share you experiences and any Paris strike anecdotes with us!