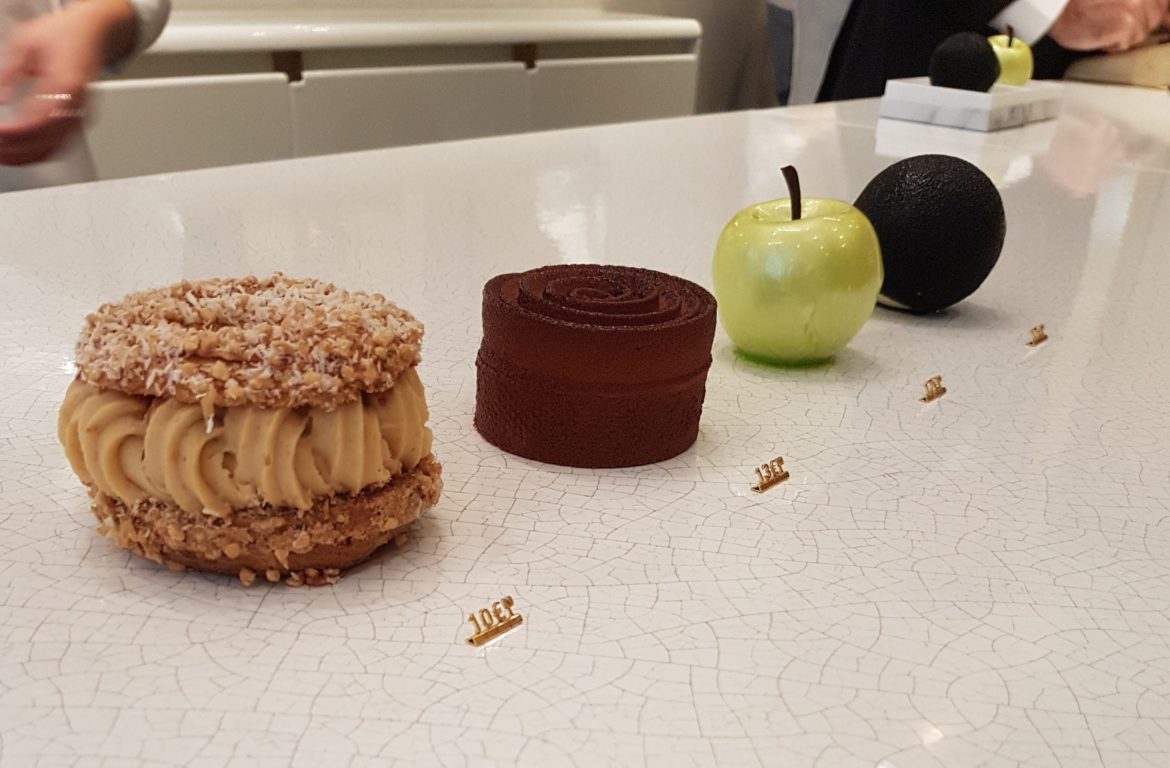 What is the first thing you think of when someone says Paris? The Eiffel Tower? Romance? Perhaps bread, wine and strings of garlic? For me, Paris is synonymous with pastries! Paris patisseries is perhaps my favourite discussion topic and one I think I am quite well versed on 😉 Let me take you on a little tour of where you can find some of the best Paris patisseries!
Interested in French cuisine in general? Why not take advantage of the free French cooking classes Le Repertoire de Gaspard offers to our employees.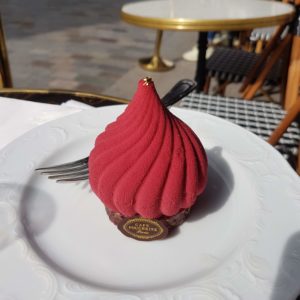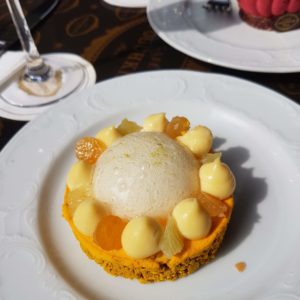 Café Pouchkine
One of the fanciest Parisian patisseries has to be this Franco-Russian icon, Cafe Pouckine. They have a stunning restaurant/tea room at place de la Madeleine… but it is expensive! The next best thing is pulling up a terrace spot outside the store in the Galleries Printemps (they also have inside seating for those cold, blustery Paris days we know and love).
I tasted the tarte au citron and also the black forest masterpiece my friend ordered.
Address: 64 boulevard Haussmann
Website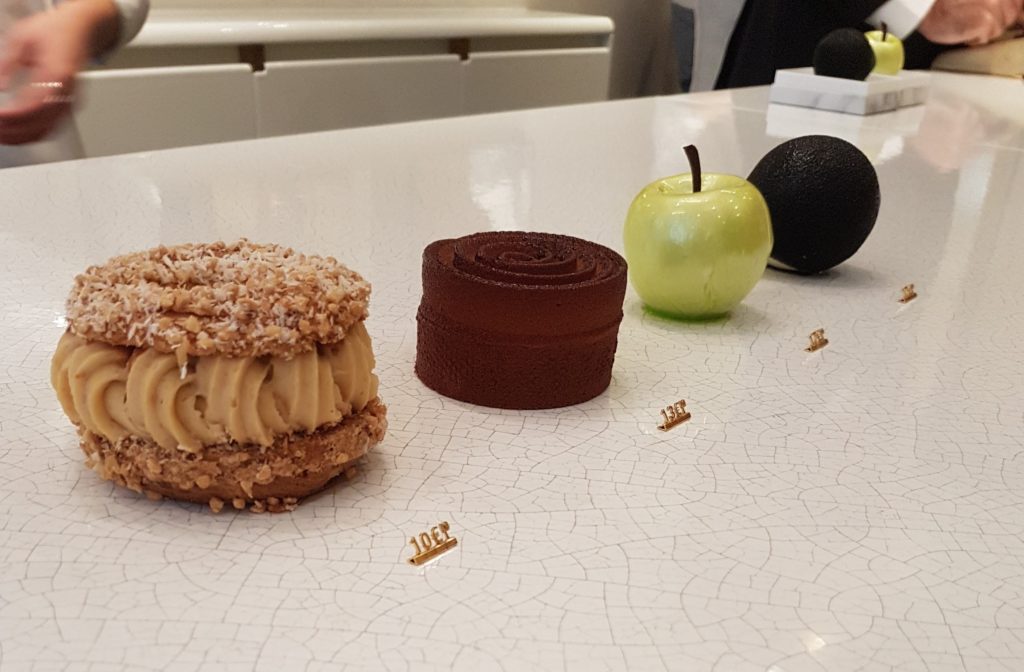 La Pâtisserie du Meurice par Cédric Grolet
This 5 star Paris patisserie garners a lot of international attention so expect a queue when you arrive! The store is located right next to the hotel Meurice where Monsieur Grolet is the head pastry chef. The creations are beautiful, detailed and also delicious so merit the slightly extortionate prices!  There is no seating at the shop so expect to take your beautifully boxed creations to a local park or home to eat (and photograph!).
I opted for the chocolate creation and was not disappointed. It was beautifully balanced, not overwhelming in richness and featured a great variety of textures.
Address: 6 rue de Castiglione, 75001
Instagram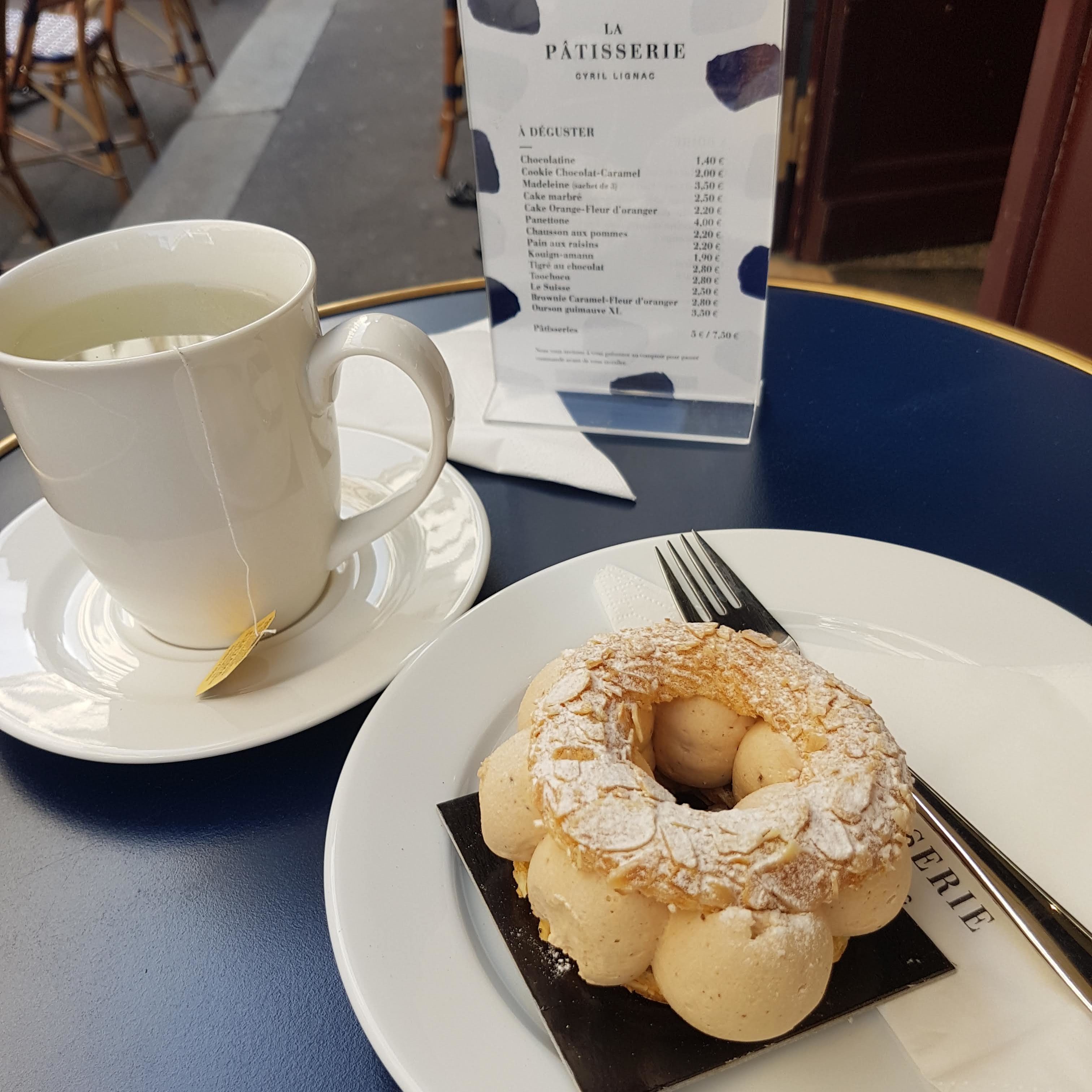 Cyril Lynac
Another well known and more affordable pâtissière is Cyril Lynac. The blue polka dot bags are recognisable from a mile away if you are part of the fan-club. They sell bread, viennoiseries (pain au chocolate, croissants, cookies etc), chocolate and of course patisseries!
I've tried a few….. the Paris Breast is a classic and very beautiful but I've been dying to go back and try the chocolate gianduja tart!
Address: 9 rue Bayen, 75017
Website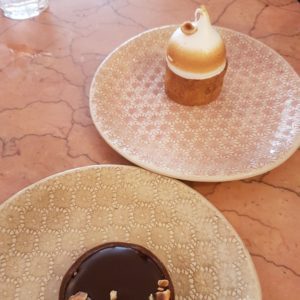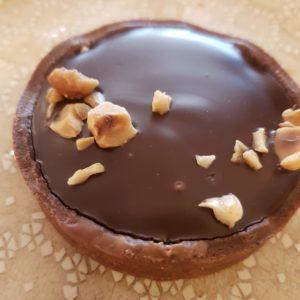 Karamel
Just a 10 minute walk from the Gaspard office you will find this small cafe where you can enjoy something savoury (normally a quiche) followed by one of their Karamel creations. If you stay in to eat, they will even give you an EXTRA bottle of caramel to drench your already caramel-ly pastry in.
Address: 67 rue Saint Dominique – 75007 PARIS
Website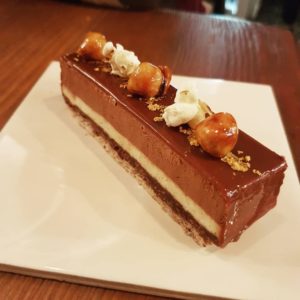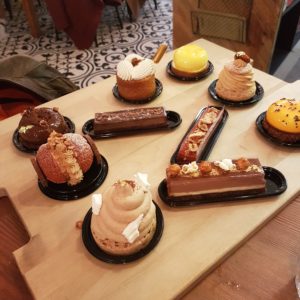 Les Artisans
Not technically a patisserie but somewhere that sells a grand variety of DELICIOUS desserts! Les Artisans has a traditional French menu served with the best bread in Paris (big call I know) and some beautiful and tasty patisseries.
I have tried quite a few… including this gorgeous hazel-nutty, chocolate creation. I also had the classic baba au rhum here for the first time.
Address: 30 rue de Montorgueil, 75001 Paris
Website
Interested in more french delights- check out our blog post on the best macarons in Paris!