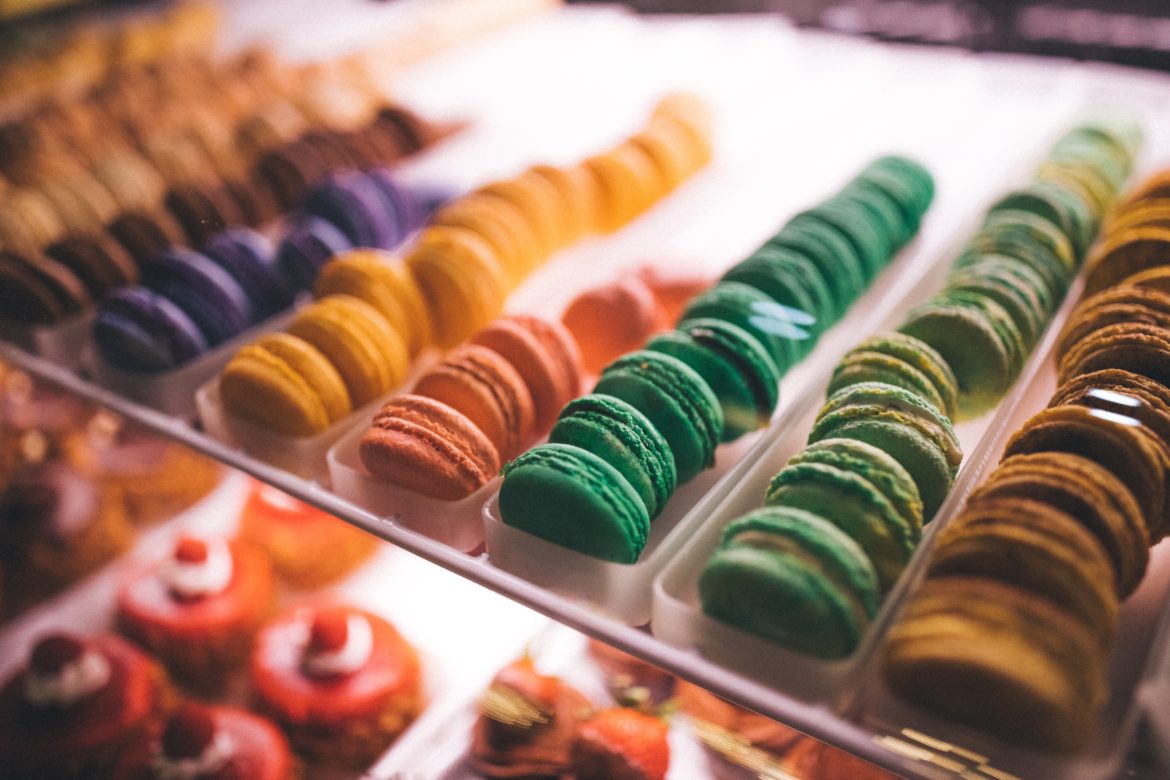 Even after living in Paris for two years, I am still amazed every time I walk into a patisserie. The smell, the colors, the feeling, all create the magical experience that is visiting a pâtisserie. Once you are living and working here, you will want to make it your business to discover exactly what I am talking about! Le Repertoire de Gaspard also offers free French Cooking classes so perhaps you can even try your hand at some French classics 😉
Le Macaron. Almond flour and meringue are used to make this amazing, cloud like pastry. It takes a lot of time, effort, and love to create the perfect macaron.
I have been visiting pâtisseries once a month for the last year to taste different macarons with the nine year old that I babysit. I've compiled a list of our top six macaron pâtisseries in Paris: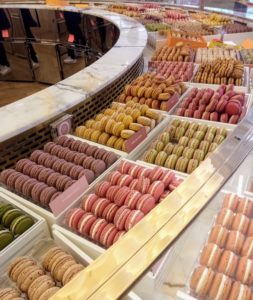 1. To start, I have to talk about my go to macaron place: Pierre Hermé
This patisserie specializes in macarons. They are well known and loved by Parisians and tourists alike. They have lots of unique flavors like, Mogador (chocolate and passion fruit), Isphan (rose, litchi, and raspberry), Montebello (pistachio and raspberry), Ultime (chocolate and vanilla), and, my personal favorite, Infiniment Jasmin (jasmin flower and jasmin tea).

2. My second choice has to be the most famous patisserie for macarons in Paris (maybe the World?!): Ladurée
Ladurée is very popular here in Paris so you can expect to wait in line (especially on the weekend). But that should tell you about how delicious their pastries are!
They have more traditional flavors such as chocolate, vanilla, pistachio, lavender, and many more.

3. My third choice, and our French teachers favorite option, for macarons is: Lenôtre
Lenôtre is not as well known as the above two options but is definitely worth the trip if you love heavenly desserts as much as I do. They have a lot of similar flavors as Laduree such as, coffee, chocolate, and vanilla, as well as some unique flavors like mango.
4. My fourth choice for macarons in Paris is: Christophe Roussel
He has a lot of interesting options for macarons like lavender apricot, pistachio cherry, caramel coated with dark chocolate, and cheesecake. These flavors are to die for. I'm running over there as you read this.
Aoki is from Japan and has studied the art of making macarons all his life. He says on his website that he is always working to improve. He has classic flavors as well as some unique ones from Japan.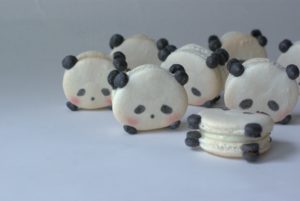 She has just opened a new patisserie in Paris that offers cakes, macarons, cookies, and more. Her designs are gorgeous and inspiring. Perfect for a trip the kids!
Now you can start comparing to decide where your favorite macaron place is in Paris!