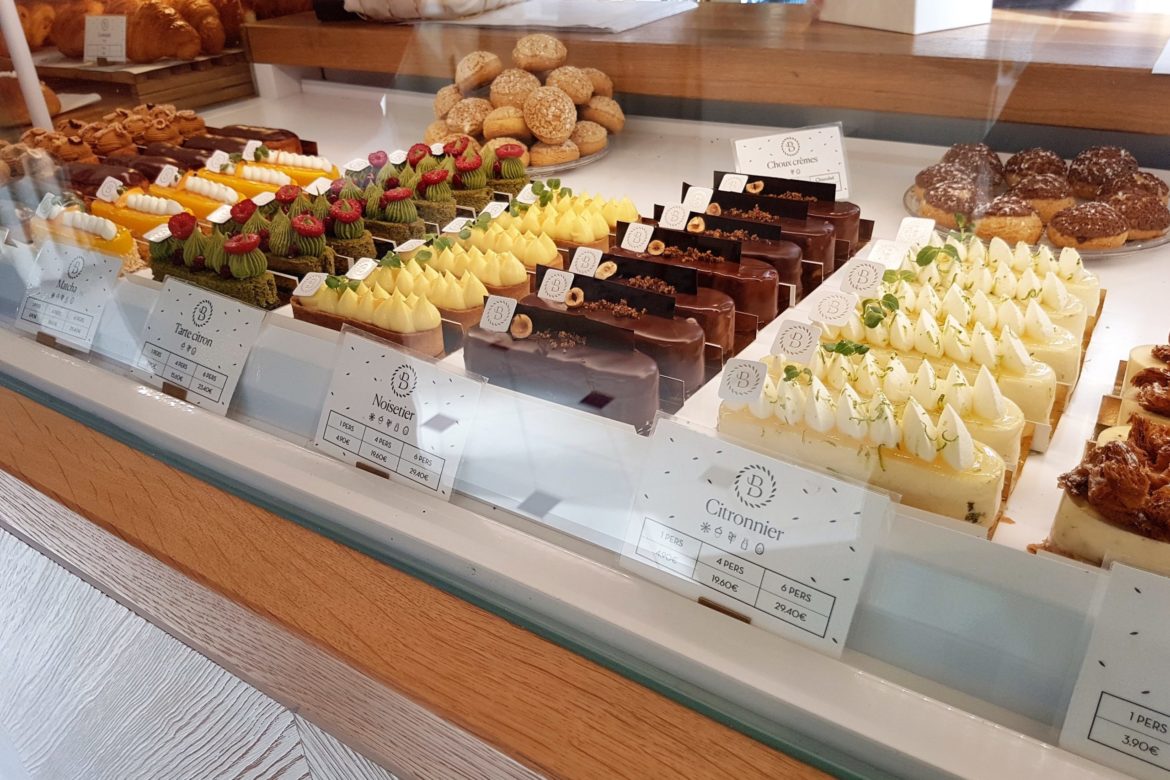 Paris is a real gourmet's paradise, and as soon as you find yourself in it, you immediately forget about diets. The French capital is famous for its famous and wonderful variety of "pâtisseries". Luckily, Le Repertoire de Gaspard encourages a work-life balance with free yoga sessions and some other tips on exercising in Paris (a part from running around with the kids you will look after)!

Today's blog will cover the best patisseries in Paris!
Boneshaker Donuts
Ok so technically not a pâtisserie but if a quality sugar hit is what matters, Boneshaker merits its place here! It is one of the best in Paris. The donuts are fresh every day and sell quickly so if you have spotted one on Instagram you want to try, don't leave it until 5 pm to stop by.
Pictured:
1. Peach & Basil:

2. Spéculoos, Original Glazed, Cheesecake brownie:

3. Pumpkin Crème-brûlée:

Address: 77 Rue d'Aboukir, 75002
Yann Couvreur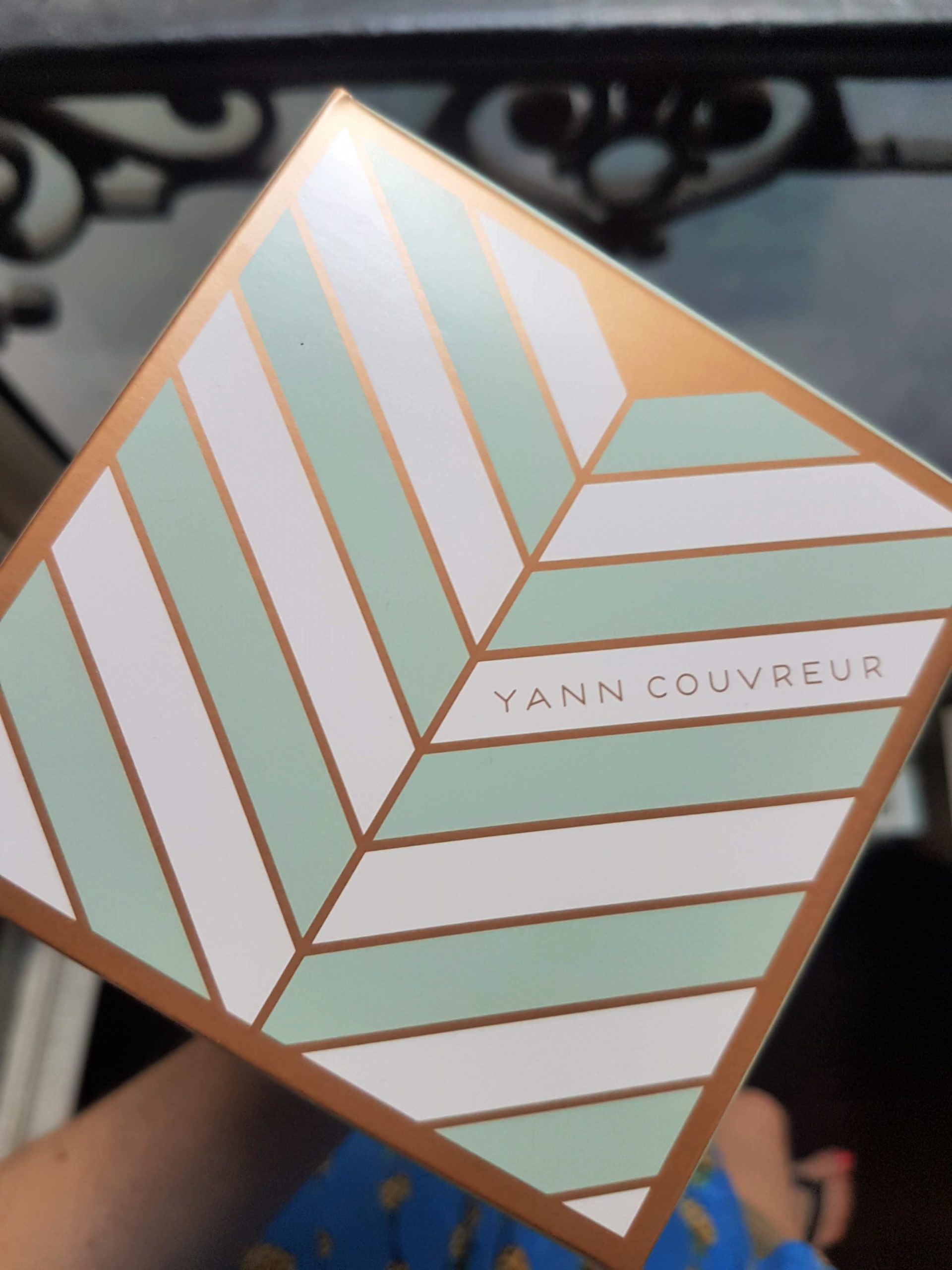 While the renarde (fox) is their signature treat, everything at Yann Couvreur is a visual masterpiece and delicious. Whilst slightly less important, the boxes and packaging are also beautiful making great presents… for others or yourself!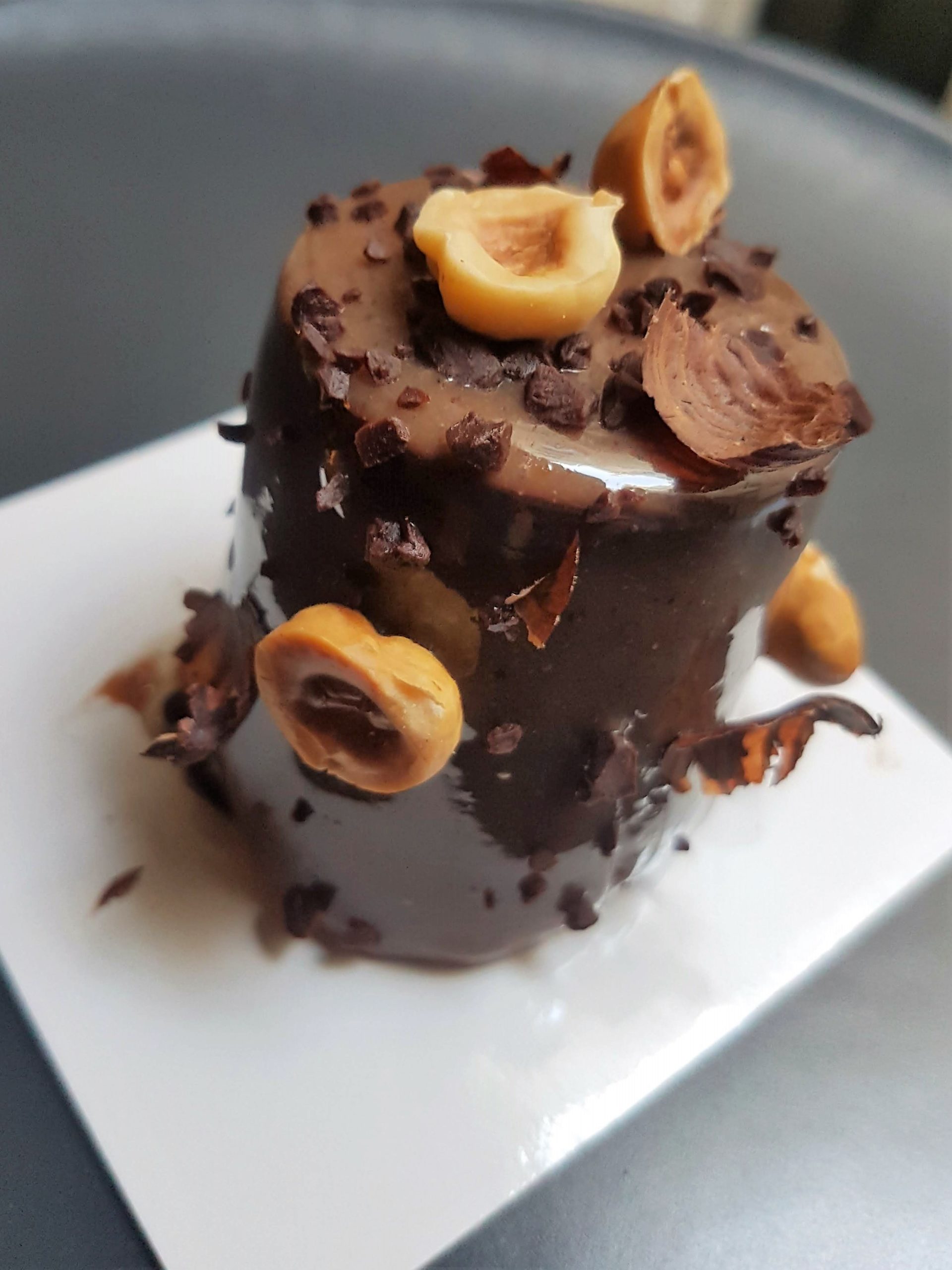 Address: Three different locations in Paris – in the 4th & 10th arrondissements plus one in Galeries Lafayette
Stohrer
Stohrer claims to be the oldest and one of the best patisseries in Paris, founded in 1730. It also claims that the babas au rhum was invented by Nicolas Stohrer himself 😉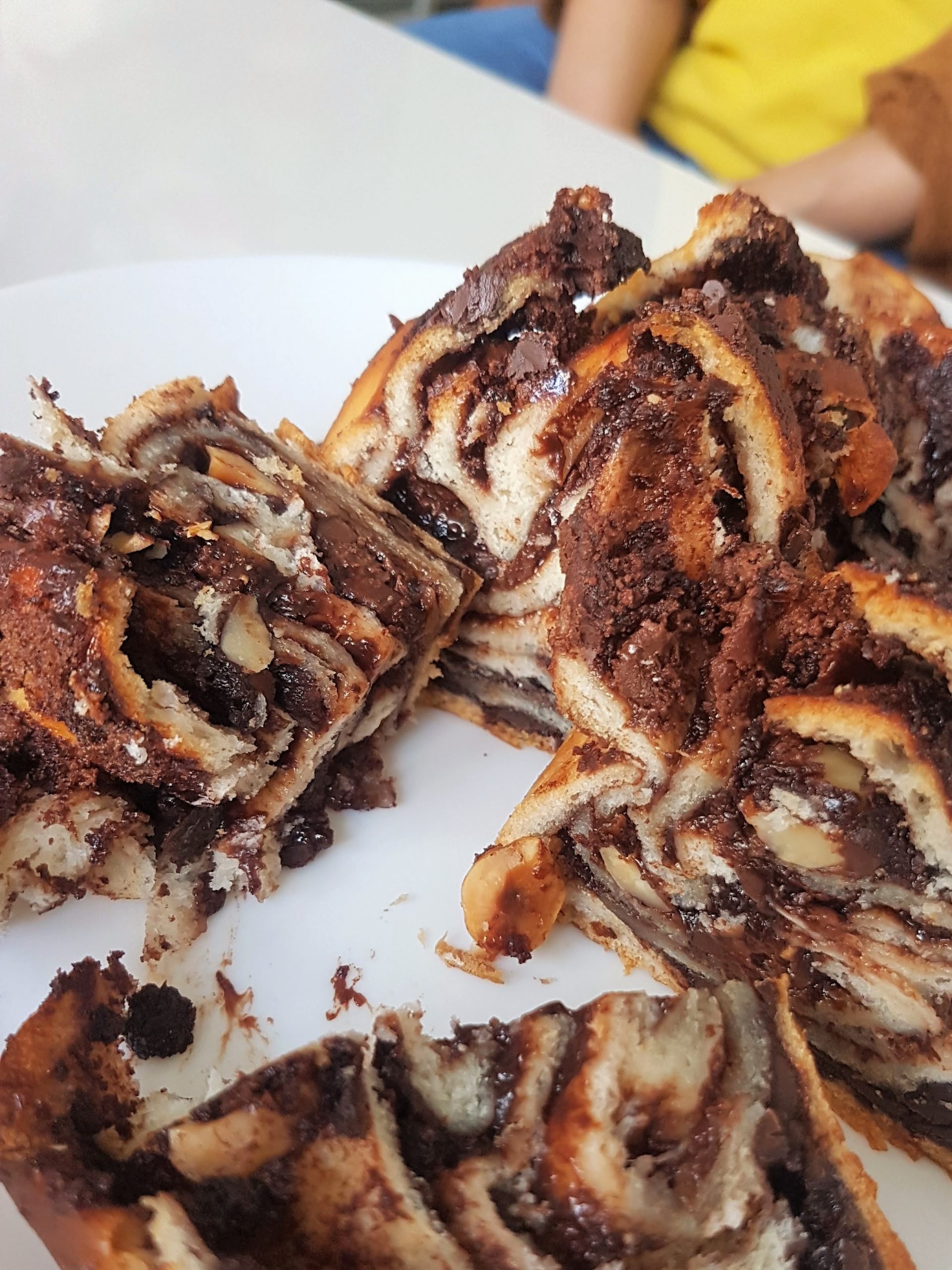 The classics are delicious; the éclairs, the tarte au citron… and the babka chocolat noisette (pictured chopped up into little pieces) is also the best I have tasted in Paris. We shared a goûter in the office to celebrate a birthday (hence why we have done the unthinkable… shared dessert!)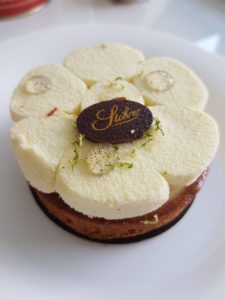 Address: This Historic Shop is at 51 rue Montorgueil, 75002 (but there is also a store in Galeries Lafayette Champs-Elysées which is easy to visit from the Gaspard offices!)
Boris Lumé
With just two stores, both located in the 18th arrondissement, the Boulangerie Boris Lumé is one for the Paris locals. The store itself is traditional with decorative tiles and those original building facades. Pictured is: Tarte Citron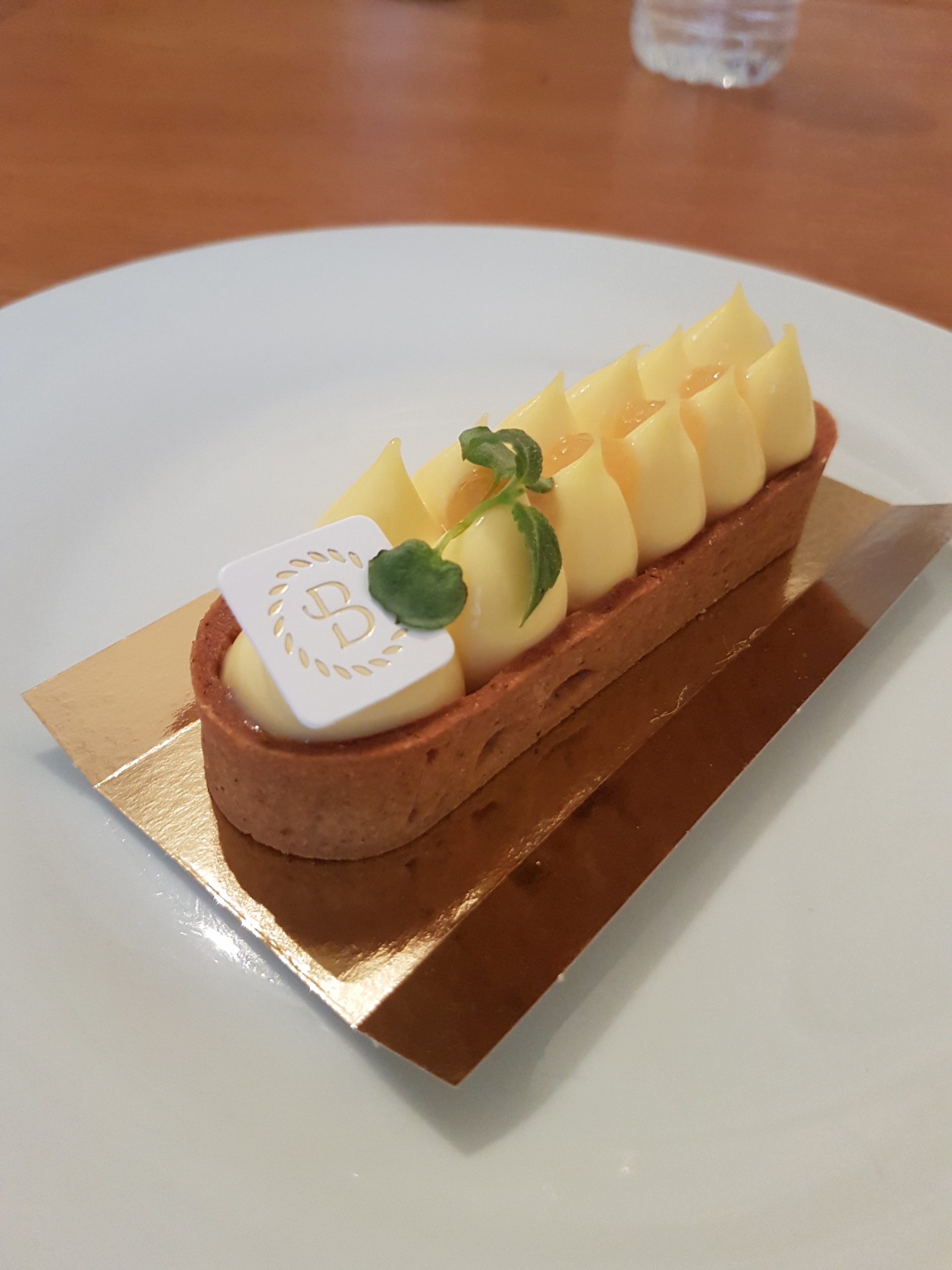 Address: Le Carafon, 48 Rue Caulaincourt, 75018
Instagram
Cédric Grolet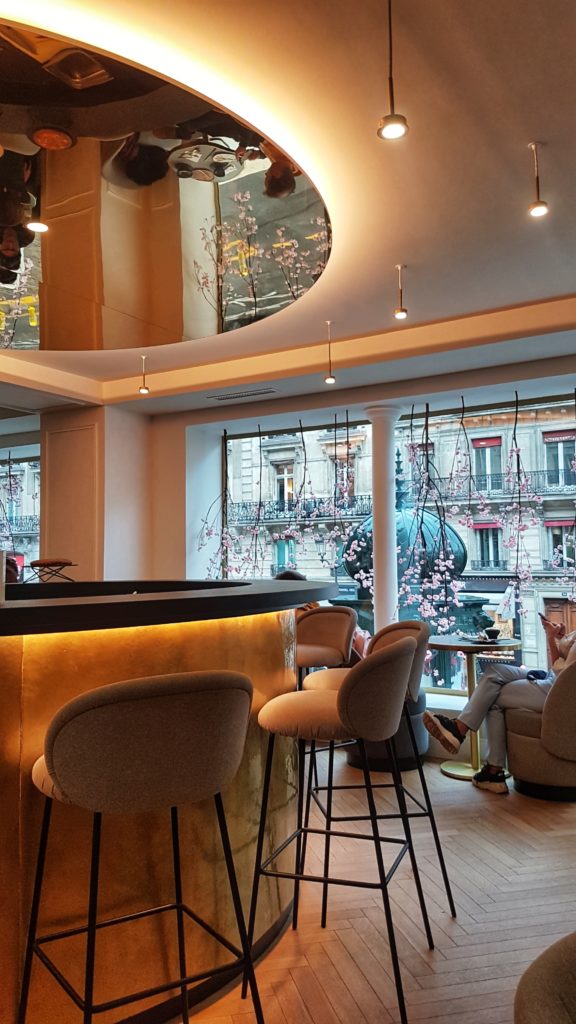 Last but not least I have saved a visit to the Cédric Grolet Opera tea room. To be saved for special occasions (the price is not the same as an 'every day pâtisserie'), make sure you book a table in advance to avoid the often tourist-loaded queues. The store opened in 2019 and oozes modernity and you could almost be in a bar rather than a tea room (champagne anyone?). Cédric Grolet is definitely one of the best patisseries in Paris.
Pictured: Tarte Vanille & Paris-Brest Pistache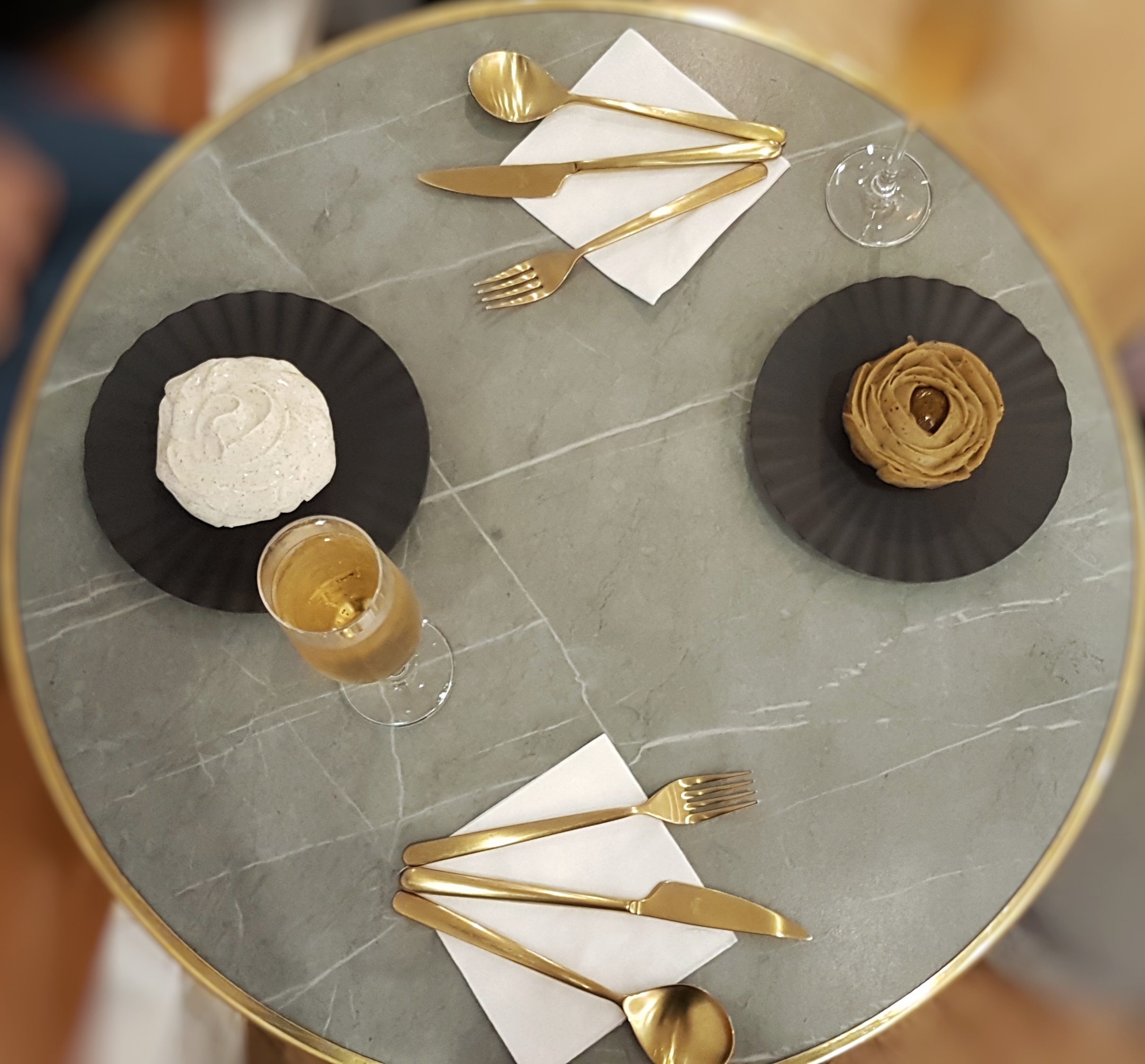 Address: 35 Av. de l'Opéra, 75002 Paris
Instagram
Website