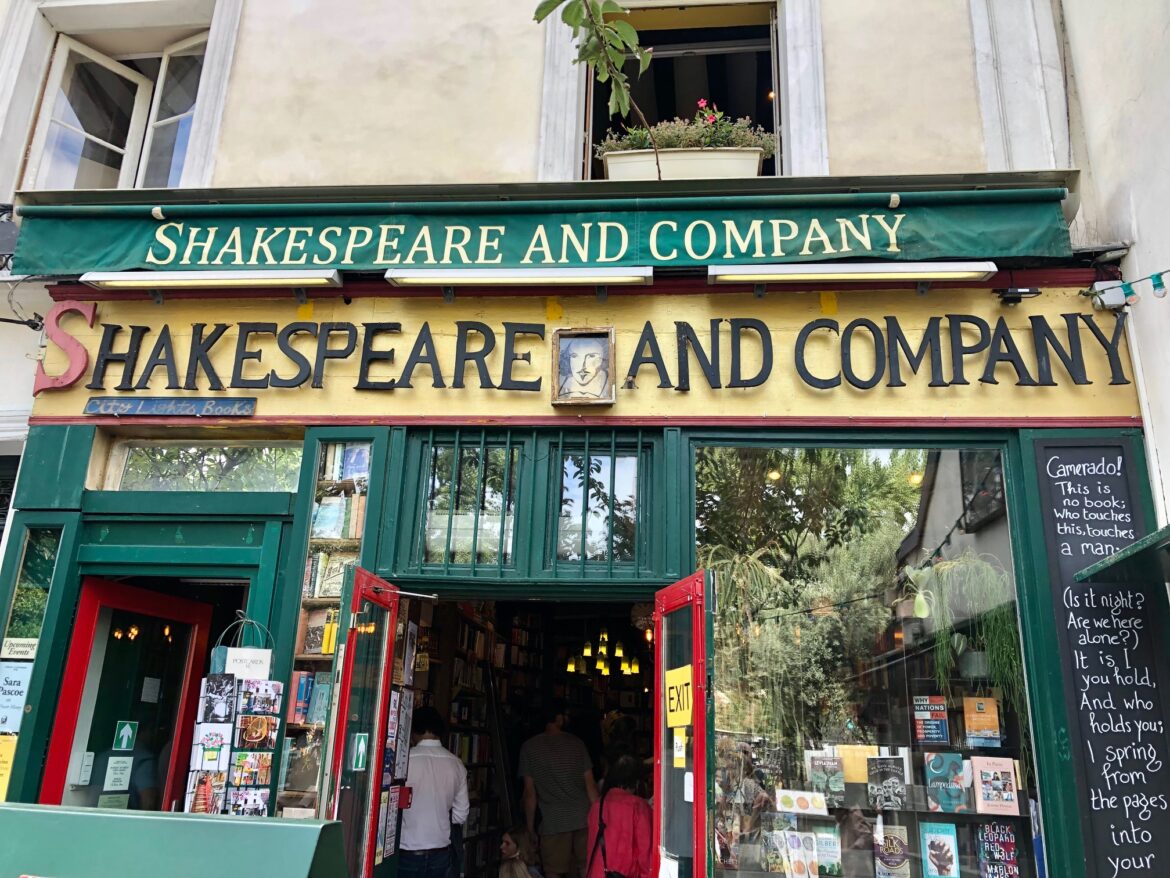 Paris has been the backdrop of stories for centuries due to its romantic settings, stylish locals, and remarkable history. Thanks to these five English language bookshops, you can enjoy the Paris literary experience even if your French is pas très bon!
Shakespeare and Company
Address: 37 Rue de la Bûcherie, 75005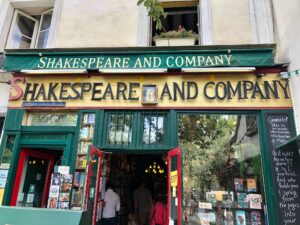 Perhaps the city's most iconic bookshop, Shakespeare & Co was founded in 1951 and is an essential for tourists and locals alike. From its stunning location opposite Notre-Dame, to its cosy decor and resident cat, this capsule of Parisian culture offers a unique experience. Once you've combed the shelves for your next Paris-inspired read, why not enjoy it upstairs in the bookshop's old-fashioned library, or with a treat from their café next door!
Tip: The bookshop offers literary-themed events and is a great place for meeting other English speakers in Paris. Check out their website for more info!
The Abbey Bookshop
9 Rue de la Parcheminerie, 75005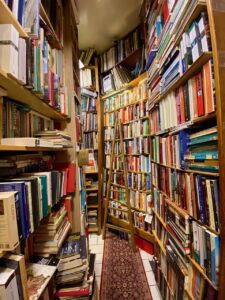 As the lesser-known neighbour of Shakespeare & Co, the Abbey Bookshop is a perfect alternative if you're hoping to avoid the crowds. Located in the heart of the Latin Quarter, the shop offers all the charm of Paris with a Canadian influence. Expect a warm welcome, ancient interiors and shelves stacked high with beautiful books, old and new.
Tip: The Abbey Bookshop is closed on Sundays, so be sure to plan your visit accordingly!
San Francisco Book Company
Address: 17 Rue Monsieur le Prince, 75006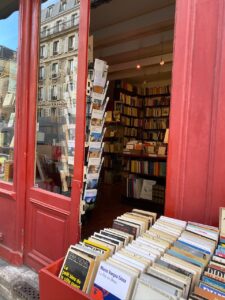 This tiny store with its bold red front is a hidden gem for English readers in Paris. Tidily tucked away near the Odéon, San Francisco Books offer an astounding assortment of literature to suit every taste. Be prepared to dig through mountains of material from every period and style to find your next rainy day read.
Tip: With many anglophone books available from as little as 5€, this is the place to browse if you're on a budget!
The Red Wheelbarrow
Address: 9 Rue de Medicis, 75006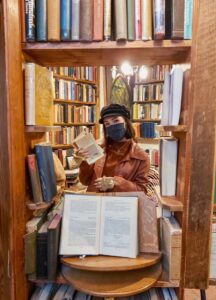 A bright and beautiful English language bookshop located outside the stunning Luxembourg gardens. The store is open 7 days a week and surrounded by some incredible cafés. An ideal addition to your weekend itinerary when meeting friends for a coffee nearby or a walk in the gardens!
Tip: They also have a children's bookshop next door, so it's the perfect choice for a Parisian childcarer…
Galignani
Address: 224 Rue de Rivoli, 75001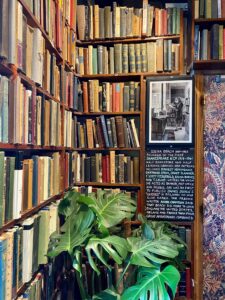 When you've practiced your French enough to confidently browse some francophone bookshelves, Galignani is the go-to! Specialising in 'Beaux-Arts' and both English and French literature, this bookshop is a stone's throw from the Louvre Museum in the very centre of Paris.
Tip: The Jardin des Tuileries is directly opposite, so you can relax after enjoying the best of Paris' literature and art!
Now that you have your English bookshops sorted, discover how reading can be a great way of helping children learn the language!
By Lynne Murray, CAP Student 2021-2022