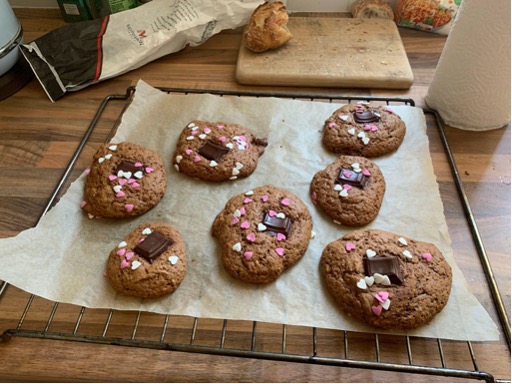 Wednesdays are the week where childcarers have to work with the families all day. So what can we do to pass time and have fun with our little ones? Baking! Besides what is better than making your own goûter! New to France, you might be asking yourself, what is goûter?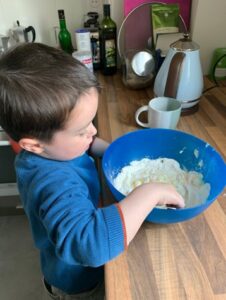 I've been working with two families during the past nine months, one of them has a 3 year-old boy and a 7 year-old girl. Even though I just see them once a week, every Wednesday, I built a close relationship with both the children and parents. Baking together is one of the fixed activities we have every week, and recently I've introduced it to the little boy who just turned 3 two months ago.
What do we need for baking with kids?
Flour
Corn flour
Sugar
Butter
Eggs
Milk
Chocolate
Colourful decorations (e.g rainbow sprinkles)
Big mixing bowl
Spoons
Cake mould
One of the fun parts during this baking process is that we are not going to measure the ingredients and let our little ones follow their desire. I've tried to follow a recipe with the 7 year-old once, and it turns out she is better than the professionals.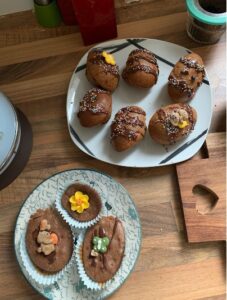 Watching the little one feeling all the ingredients with his hands and mouth, and his reactions to those for the first time, are the highlights of the day. I still remember the face when he saw the eggs floating on the bowl of ingredients, "Ewww!" he said while laughing.
Reminder :
Don't be annoyed about cleaning up the aftermath, we can always invite little ones to help us
Don't care about the outcome, enjoy the process
Make sure it's a safe environment before letting kids enter the kitchen
Stay alert
Let them experiment, help when it's needed
This is the recipe I always use with my kids, every week it turns out differently. Especially when festivals are around the corner, we can decorate them into festive baked goods!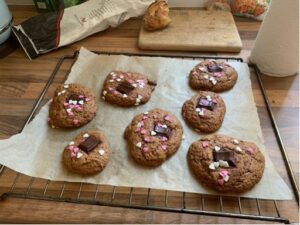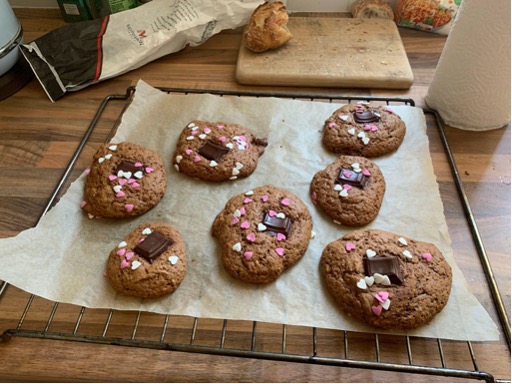 Feel like you need more inspiration? Take advantage of Le Repertoire de Gaspard's free cooking classes to help you whip up quick and easy meals and desserts for yourself and the children!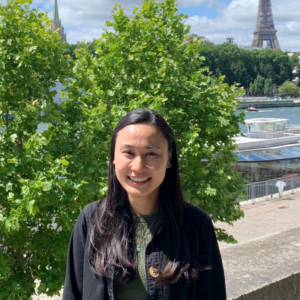 By Eunice Pang – CAP Student 2021-2022 (Learn more about the CAP program and our other study options.)