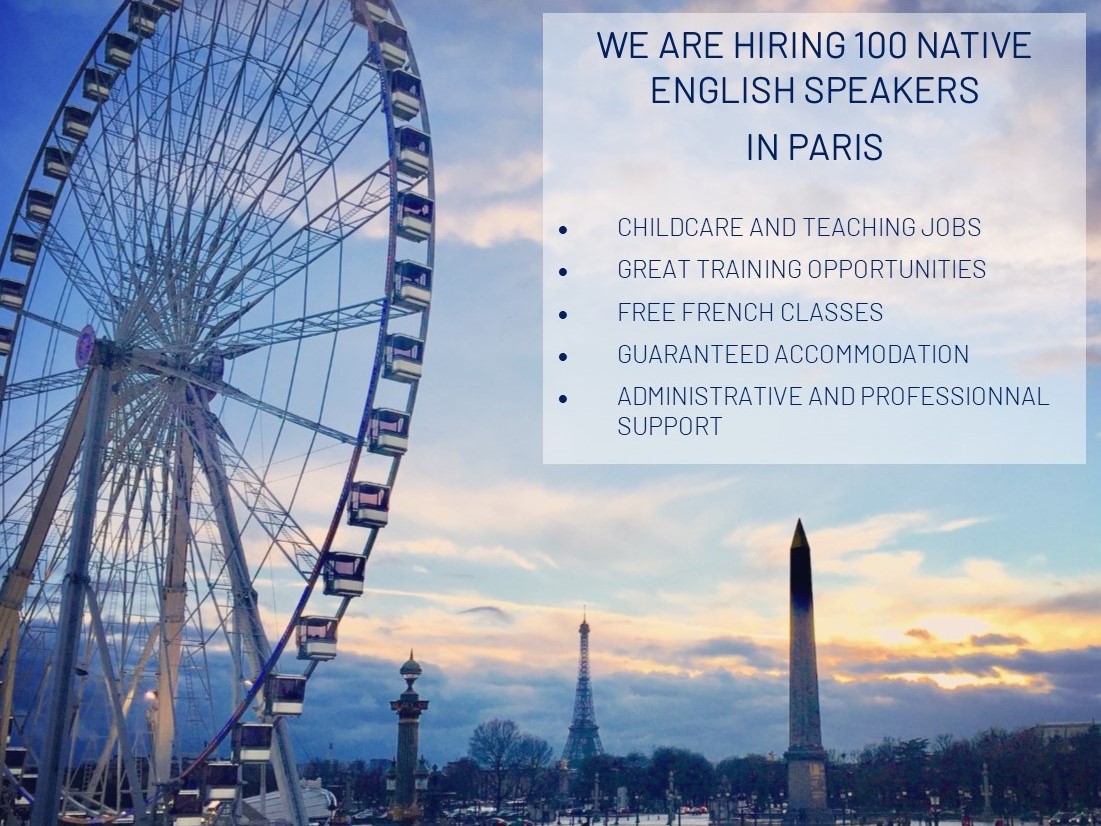 For full-time jobseekers in Paris, Le Repertoire de Gaspard is offering native English speakers childcarer and teaching posts. We are a one stop job shop so stop by our website and browse 😉 We can offer free French classes, help with guaranteed accomodation as well as administrative and professional support from our English speaking and bilingual team of staff.
Live, work, study and explore Paris!
Le Repertoire de Gaspard is an English-speaking childcare recruitment agency located close to the Champ-Elysées. We will provide 100 applicants with a contracted job, guaranteed accommodation, French lessons, social events, administrative support, a qualification and valuable practical experience.
This ten-month training, education and work programme will start at the end of August 2018. Native English-speaking candidates will have the opportunity to obtain a recognised French early years childcare qualification called the CAP Accompagnant Educatif Petit Enfance.  In addition, they will improve their French language skills and practice English teaching to French children.
The agency also offers many part-time positions throughout the year for English speaking childcare educators.
Apply now!
To apply, you must:
be a native level English speaker
be at least 18 years old
have relevant experience with children (babysitting, nannying, Summer camp organiser, teacher…)
references will be checked
have the right visa to work in France if you are not from the EU
be in France from the end of August 2018 until the beginning of July 2018
To access this one stop shop, submit and application on our website – lerepertoiredegaspard.com
or send your CV to recruitment@lerepertoiredegaspard.com
Virginia Bastide, Human Resources at Le Répertoire de Gaspard