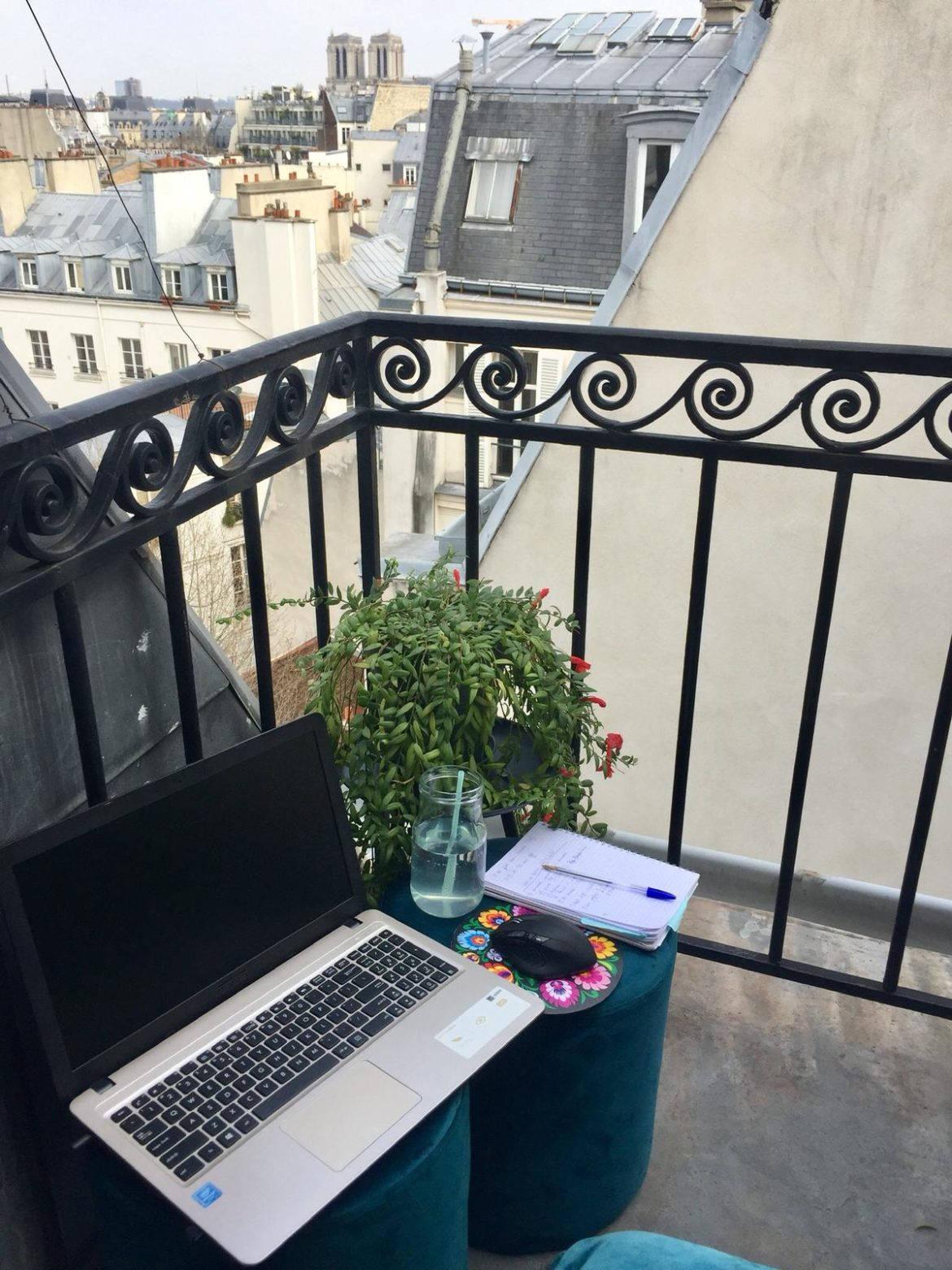 We seem to have found ourselves in an incredibly unique position today, all across the globe. We often are unsure of how we should feel or what we should do, or not do, in this situation. In all this uncertainty the one thing that always makes me feel grounded and sane (as I can be) is my new Covid-19 routine. It helps me find little moments in the day that I look forward to.
Mornings are much more pleasant with my new covid-19 routine!
My old morning routines were not so exciting to be honest, I'm not a breakfast person just a coffee, shower, makeup and metro kind of a girl.
I have taken it upon myself to make a full breakfast every morning—I was very much inspired by Natasha Marriott's Banana Pancakes from our instagram page and make it my goal every morning in my new Covid-19 routine.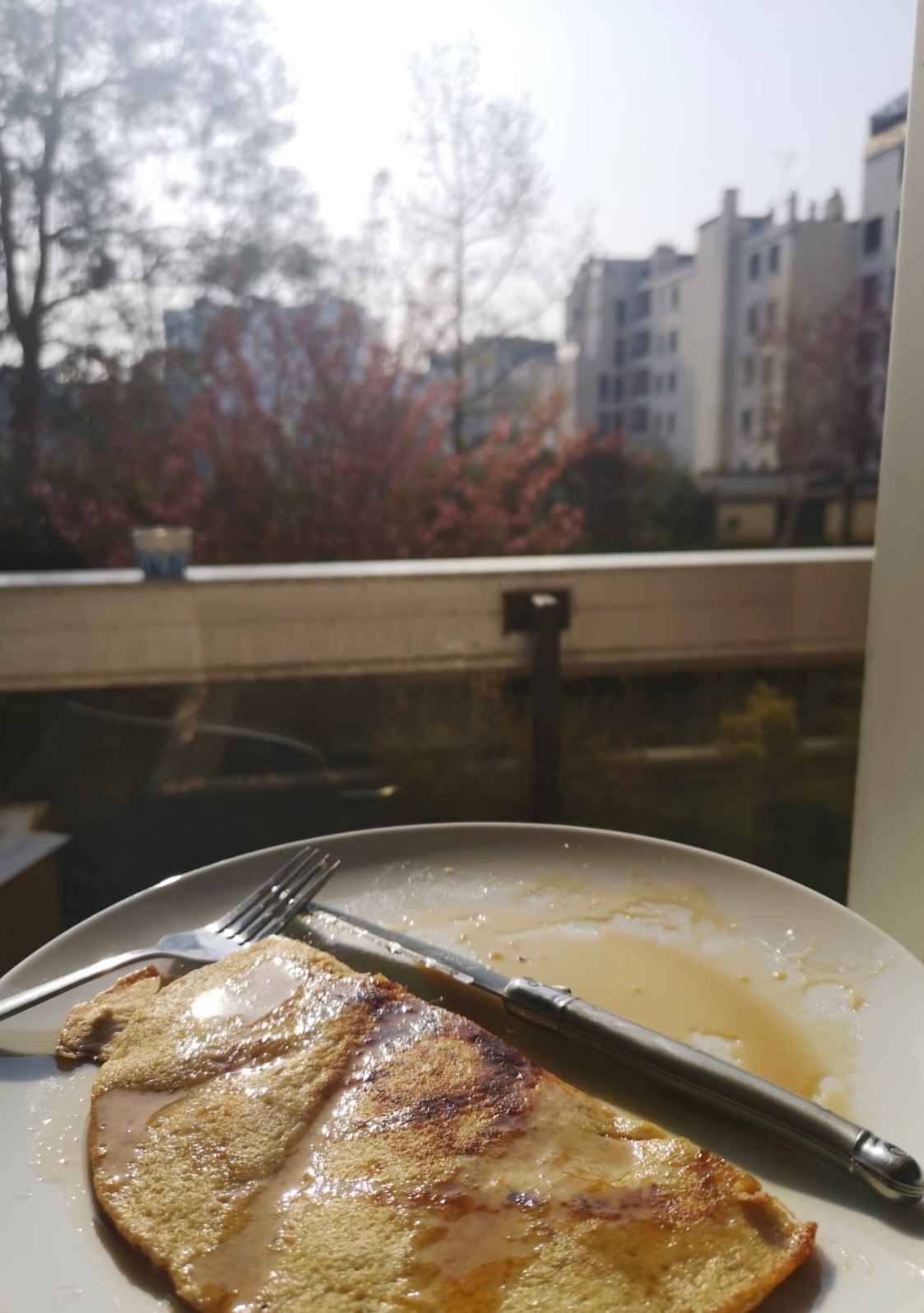 I then proceed to do yoga! If you knew me you would realize what a feat this is! In my kitchen, I follow a 20-minute yoga session with the app Down Dog. Its such a managable length of time and suitable for all. Of course there is also our Gaspard resident yoga teacher Vera. We hold weekly yoga sessions with her via zoom each Tuesday at 17h during the confinement period. These sessions replace the sessions we normally offer free to all our employees at the agency. It's a great way to maintain a community while confined!!
Then obviously I shower and get dressed- taking my time to pamper myself. After the first 3 days of confinement in PJs, I finally realized that if you dress good you feel good!
Looking forward to work 😉
I realize as I'm writing this that I have extreme privilege that I get to do home office working at Le Répertoire de Gaspard. I get to reunite with my colleagues every morning and set my agenda for the day. Naturally feeling productive, it's a bit of a distraction from the worrying state of the world and gives me a sense of purpose. I am obviously setting a new rhythm and new covid-19 routine for work but I'm able to get it done!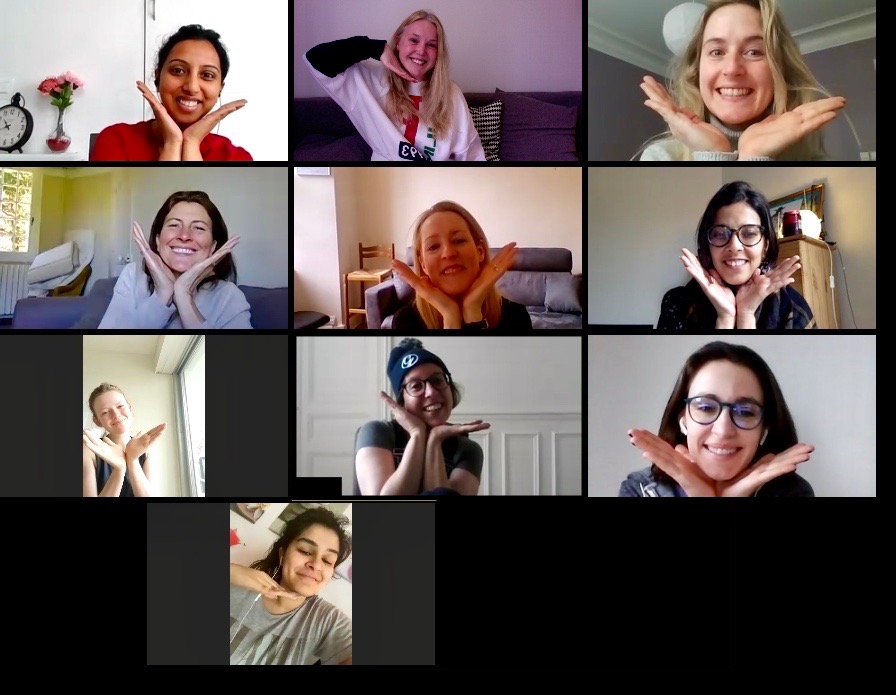 I'm sure it's easier said than done, if I didn't have work I would make one little challenge a day for example working on admin paperwork, eww taxes (made easier with our helpful guide!), or writing a blog, or perhaps brushing up on my French (much needed).
For me cleaning is the most satisfying feeling in the world, so I started my spring cleaning right on time! There is not one cupboard or closet that has not been re-organized chez moi 😉
Before: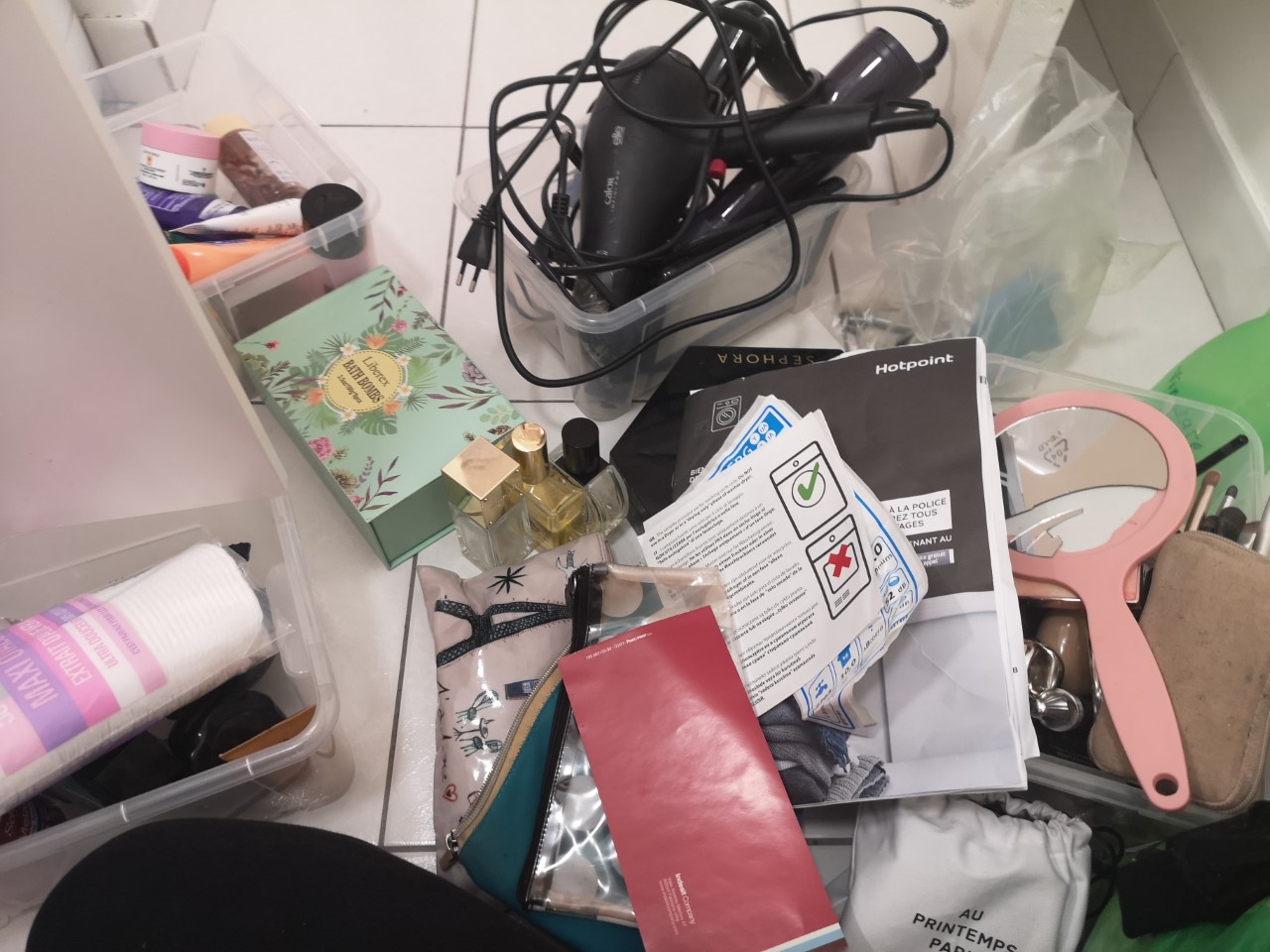 After: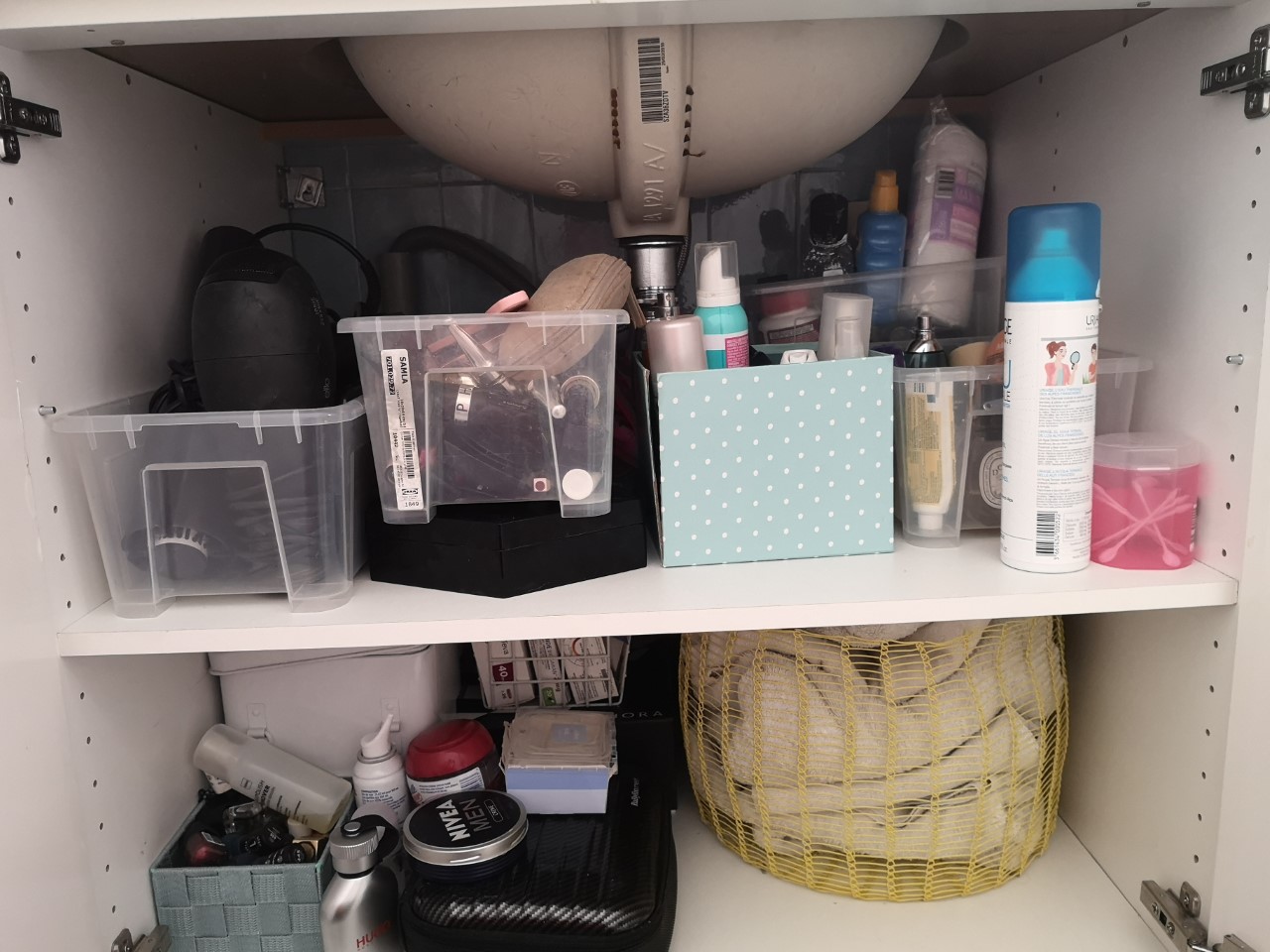 Lunching a la Française
I cannot stop cooking! It is my favorite past time and I make the most elaborate lunches. Gnocchi from scratch, who can do that on a Tuesday lunch?! Well with our Gaspard free cooking classes I can! It's a moment for me I look forward three times a day!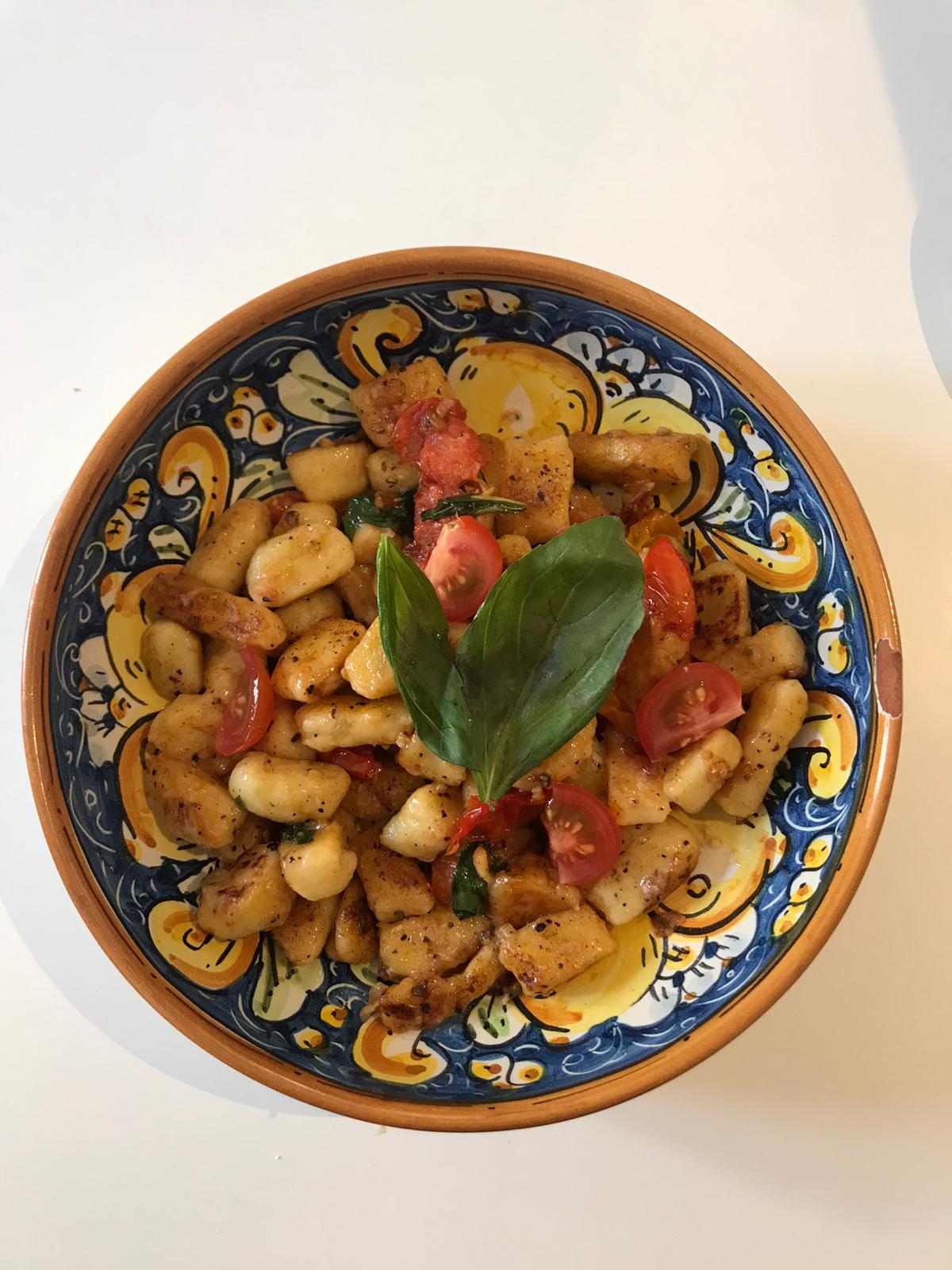 I think it's now time that I work on salad recipes before I roll out of here post- confinement 😉
Apéros every night sounds about right
I think in times like these, we feel now more than ever how much we took for granted our social interactions. Every night at 6.30pm I start to call one by one all my friends from all around the world. We might even "share" a cheeky glass of wine and some nibbles. I cherish this time with my friends and family and feel more connected to them than ever (to be honest after 2 weeks of talking every day we're almost running out of stuff to say).
I am admittedly guilty of being that friend that would be slightly relieved if someone canceled evening plans, now meeting up with my friends is the main thing I am looking forward to.
Finding gratitude for making a new Covid-19 routine post-confinement
Easier said than done but I am trying to find gratitude that I have this time to realize what in my "old routine" was so special. Now I'm realizing that the little things that make us happy can hold us through tough times like this. I have gratitude for those brave people who are working every day to help countries through the pandemic and often wish I could help somehow. I have gratitude that life will get better and every day I look forward to how I will make the most of life once we are out of confinement.