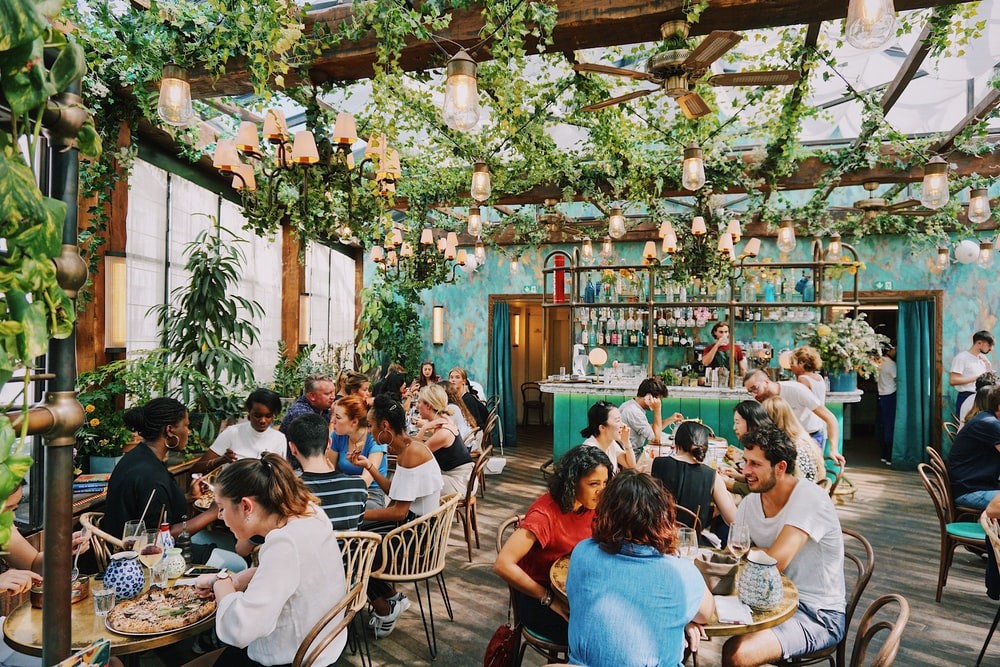 Looking for vegan restaurants in Paris that are more than just an expensive salad?  I will show you conventional and non-conventional places to eat vegan all over the city, whether you are on a budget or not!

Godjo Restaurant
African, Ethiopian, Vegetarian-Friendly, Vegan Options
8 rue de l'école Polytechnique Paris
Website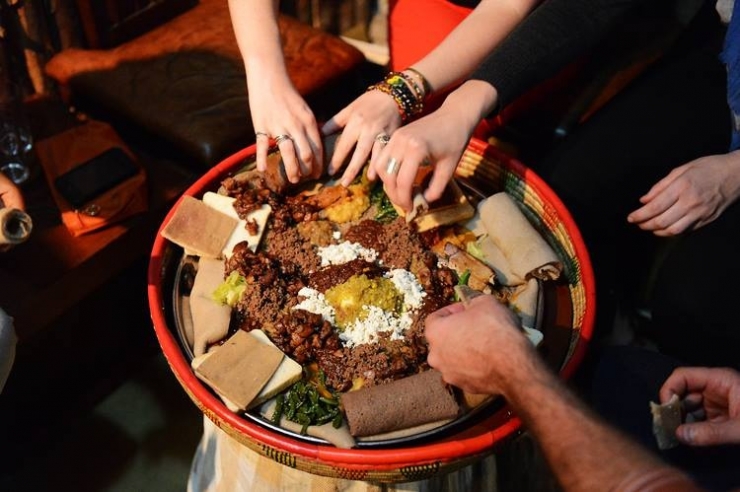 Have you eaten Ethiopian food before? Let me tell you about this place, it's the best I've ever been to! Godjo is not solely a vegan place but their cuisine centres around many vegetables and grains that make it very friendly for vegetarians and vegans. It is also such a cozy place that it invites you to come back again and again. The food is traditional and is made by Ethiopian people which is such a gift. This place allows you to experience the culture, the taste, the heat and the spiciness that represents their cuisine. Me, I love to eat with my bare hands and enjoy every single spicy bite of it, if you like that too Godjo is your place.
Le Daily Syrien
Middle Eastern Restaurant
55 Rue du Faubourg Saint Denis, Paris, France 75010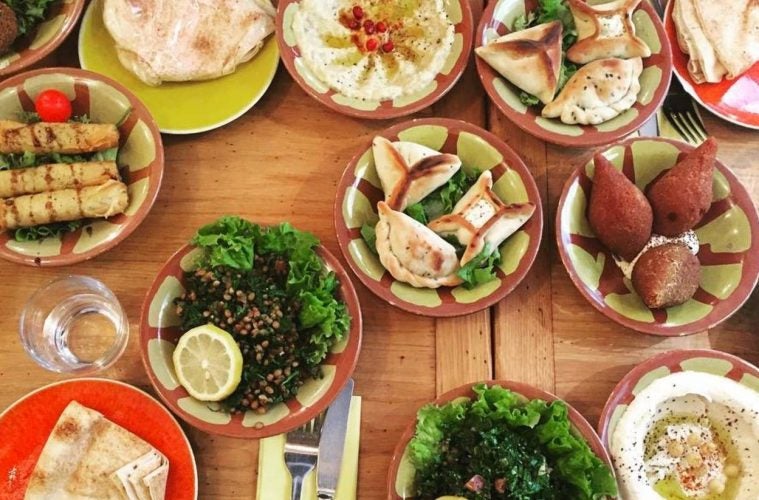 Whether you are vegan, vegetarian or not, everyone needs to go to Le Daily Syrien! It's absolutely delish and the prices are very fair. I would eat here every day if it was closer to home, but I guess I have to save it for a couple of times a month. They make everything from fresh ingredients and the people are lovely. Trust me if you haven't tried or you have eaten Middle Eastern food already, this place is a must for you!
Juice Box

Vegan, Gluten Free, Smoothie & Juice Bar
48 rue Fontaine au Roi, Paris, France 75011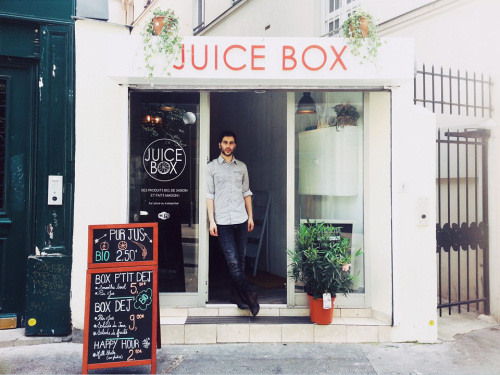 Best fresh juice in town. If you are in Paris you have to visit, don't hesitate! It's own by a local family that uses fresh and organic produce. I love their menu: good food at a good price! They also have extra side dishes if you want to take something home. If you are after quality and freshness, this is the place! Definitely one of my favourite vegan restaurants in Paris!
Hank burgers
Vegetarian, Vegan, Gluten-Free
55 rue des Archives, 75003 Paris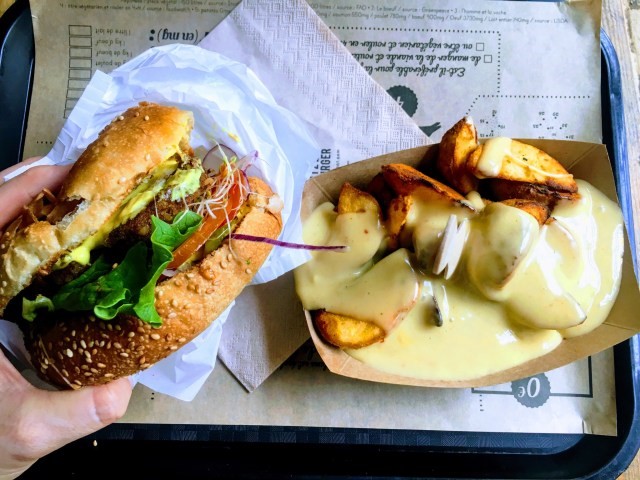 Hank burger was one of the first vegan restaurants in Paris I visited. I was very excited to see their variety. It's a nice and cozy restaurant in Le Marais, very close to Châtelet, which is good if you are visiting, or close to, the Pompidou center. The burgers are good and combined with the location it's a great deal! Slightly more expensive but the quality is worth it. I encourage you to go see it and also discover their Hank Pizza!
La Candelaria Taqueria Bar
Mexican
52 rue de Saintonge, 75003 Paris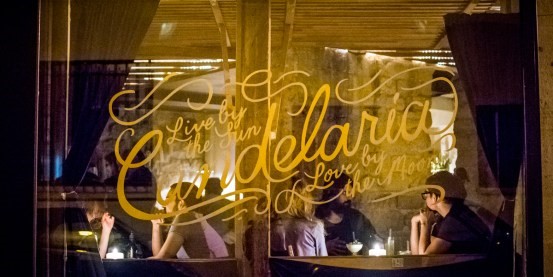 This place is an authentic Mexican Taqueria, and as they do in mexico, you eat while standing up! They have a long bar where you are elbow to elbow with other people, like one long table. They also do amazing frozen margaritas! This is not a vegan place but they do offer vegan options such as sweet potatoes tacos, which I found delicious. But the place is not only a restaurant as they also have a hidden bar at the back of the taqueria which makes the experience even more exciting, just imagine tacos, spicy salsas, and high-class cocktails on a Saturday night! Perfect isn't it? Want some more ideas for things to do at the weekend in Paris, check out this blog post!
It is clear that I love this place and I hope you do as well.
Want to discover more of Paris' restaurants? Check out this blog post!
 By Daniela Nolazco-Malkor