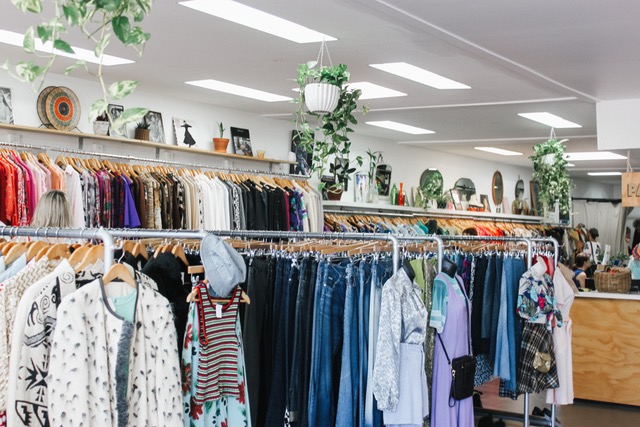 Being a childcarer, one thing is certain: your clothes are bound to get dirty. With mornings spent painting and afternoons consumed with baking in the kitchen, what fun would it be if you didn't have a bit of acrylic paint or crêpe batter on your jeans by the end of the day? But sometimes, when your clothes have been through a little too much fun, you need to buy new ones. Luckily, with Paris being the fashion capital of the world, there are plenty of shops to satisfy this need. If you are into vintage shopping, here are a few of my favourite budget-friendly shops worth checking out:
Guerrisol by Guerrida
Guerrisol is a chain of stores that sell second-hand merchandise, most of which is imported, so don't expect your regular labels. Their stores have that classic second-hand store musky stench, and their rails are sometimes littered with less than savoury garments. Don't let that deter you though! Roll up your sleeves and take your time to really hunt and often you will find something cheap yet cheerful. I've managed to find some great quality pieces that have become staples in my wardrobe. Just remember to go to the laverie and give it a wash before you wear it. FYI: They're especially good if you're looking for a leather jacket!
Kilo Shop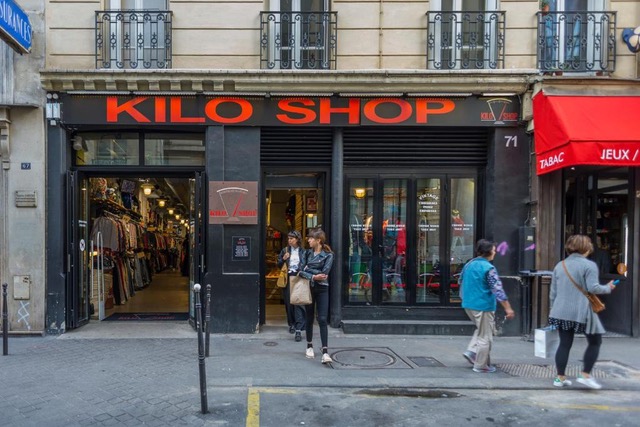 Hôtel de Ville is home to some great Parisien vintage stores, but Kilo Shop is the one I've had the most luck in. This store is more expensive than Guerrisol, but it's still an affordable place to pick up some higher quality staple pieces like denim or sweaters. You pay by weight: everything is colour-coded according to its value. Again, a treasure hunt is bound to happen, as Kilo Shop is big and their racks are full, so give yourself an afternoon to explore this place and the other vintage stores in the surrounding area.
Métro: Hôtel de Ville
Bobby Dépot-vente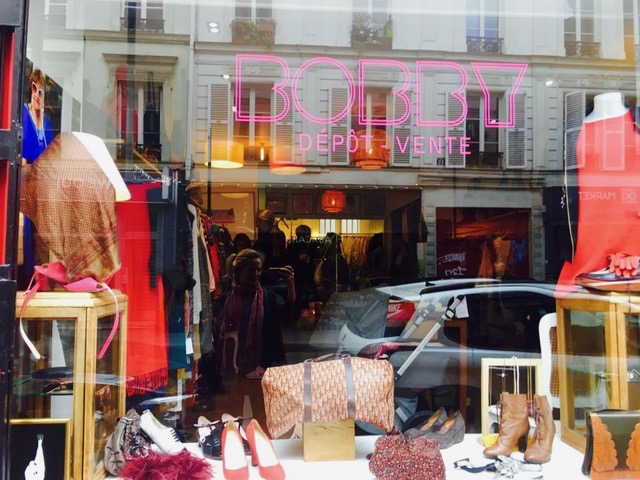 Bobby Dépot-vente is a fully curated second-hand store. The store has everything from high street labels like H&M and Zara, to designer pieces from brands like Jean Paul Gaultier and Givenchy. If you're looking for something cool, something statement, this is the store for you. Their selection is mostly womenswear but they do stock some unique menswear pieces downstairs too. The love and attention garments receive in this store is reflected in their slightly high price tags, but for the quality and design you are getting, I think it's well worth it.
Métro: Sentier
Brocantes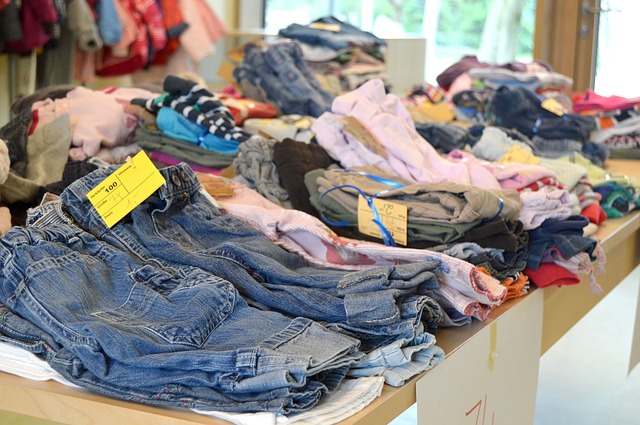 A fun weekend activity in itself is to visit the vide-greniers and brocantes that take place throughout the city. Here you'll find authentic Parisians set up shop on the street and sell their old clothes and other paraphernalia. What I especially love about this is that you can directly interact with the owner and hear the story behind the item, as well as negotiate on its price.
https://vide-greniers.org/Ile-de-France
Patience and energy are necessary for the treasure-hunt all the aforementioned methods of second-hand shopping require, so I recommend having a nice, filling lunch from one of Amélie's recommended restaurants prior to going!
Good luck and happy hunting!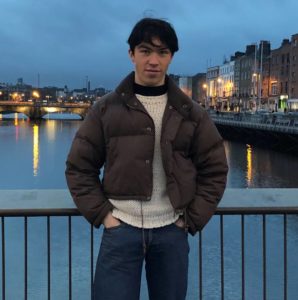 By Patrick Dougherty, Le Repertoire de Gaspard childcarer & CAP diploma student 2018/19