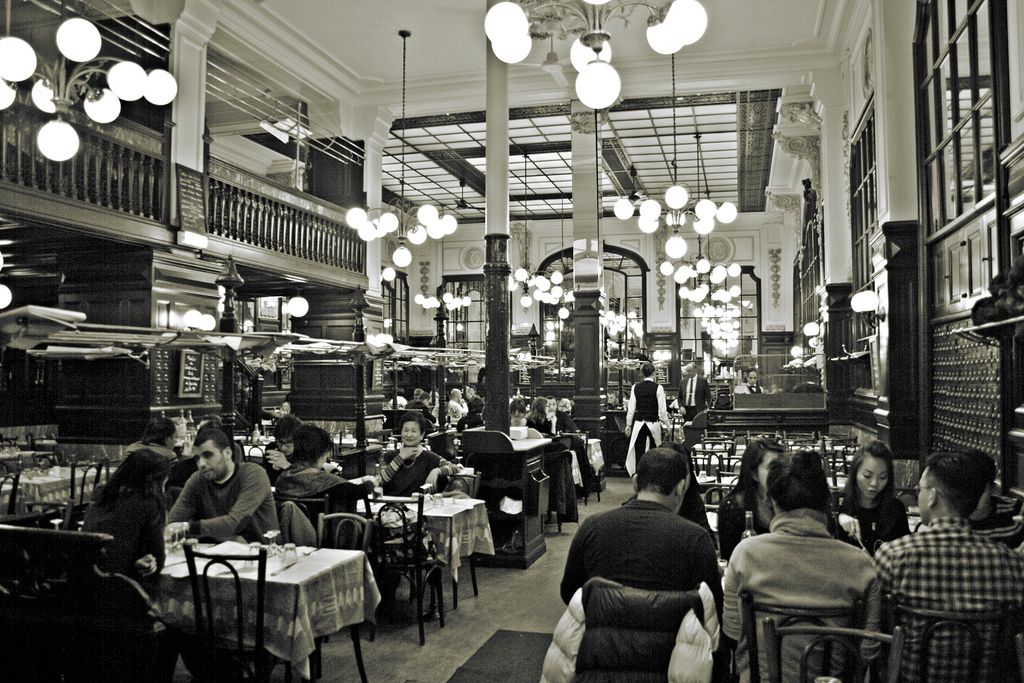 Looking for a delightful place to eat in Paris? Whether it is French, Asian or Argentinian cuisine, here is selection of five Paris restaurants that can not be over-looked (you might actually find me, Amelie, there on a Saturday night!).

Chez Gladines
This south-west French restaurant won't disappoint. It is famous for its generous portions and cheap prices but also for the friendly atmosphere across its five different locations in Paris. When I am there I usually order the huge 5-Diamond Salad, named after the street where the very first restaurant location is.
Website
Bouillon Chartier
Looking for a typical Parisian restaurant experience? Look no further. You may need to wait in line a minute (or 30) but once you are seated in this former railway station, you will forget all about it! This place is magical, recognizable from the movie Midnight in Paris. The staff are very friendly, service is fast, and the waiters will write your bill directly on the paper cloth under your plate! You will be served authentic French cuisine, like snails or foie gras but for a cheap price. A must try!
I actually often use their menu to practice ordering in a restaurant during our French lessons.
Website
Raviolis Chinois Nord-Est
This restaurant is one of Paris' hidden gems when it come to Chinese dumplings! The restaurant is hard to find and very small but it has a spacious feeling once you are settled. I suggest you try the Salade de Poulpe and order as many dumplings as you want, you can get 10 of them for 5€ or you can buy them frozen ( 20€ for 100 pieces!) and have a dumpling party at home!
Adresse: 11 rue Civale 75010 Paris (m° Belleville)
Photo courtesy of dara z
Pho 13
My friend Kylie from New York City introduced me to this restaurant and it was a revelation! Located in Paris' very own Chinatown, their soup is the best I have ever had! Once again you might expect to wait in line a little while but it is all worth it in the end. I usually order the small soupe pho with raw beef that cooks in the broth and a side of egg roll.
Website
Photo courtesy of Michelle
Le Progrès
If you are a meat lover, this Argentinian restaurant will be perfect for you! This place a great to go as a group and enjoy a parillada which is a platter filled with Argentina's famous beef, chicken, chorizo, fries and vegetables. Make sure you skip breakfast and lunch in order to make the most of the huge portions!
Website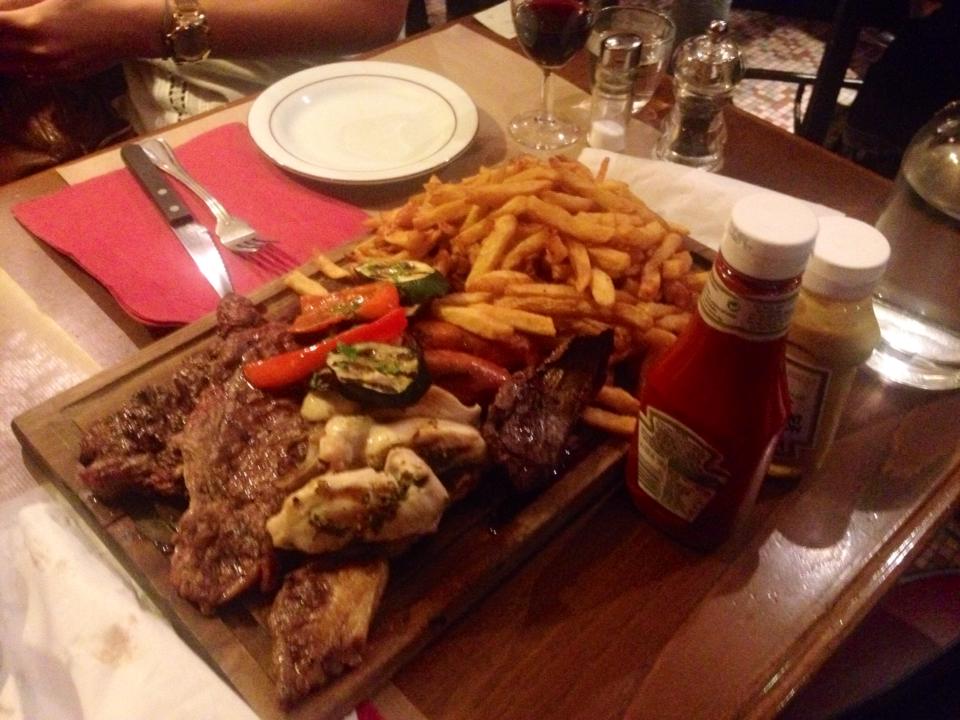 Is your mouth watering yet? Then what are you waiting for, go try them out!
Looking for other things to do in Paris? I highly recommend Joey's guide for cheap, hidden Paris gems.