Interested in working and studying in Paris? Why not apply now to work with Le Répertoire de Gaspard :
You are about to embark on the adventure of a lifetime and head to France to pursue your studies! You need to think about whether you need a French student visa and how to go about it. Here is a quick and easy guide to help you on your way.
Do I need a French student visa?
Getting a French student visa is based on your nationality; length of your chosen course; the subject/s you plan to study and your personal situation.
Students from EU/EEA or Switzerland
If you are coming to study in France from the EU/EEA or Switzerland, once you have a guaranteed place on a course at a French university, all you need is a valid passport or travel ID document. You can ask your university or school directly for any other details but not need for a French student visa 😉
Non EU/EEA or Swiss students
Almost everyone else will need to apply for a French student visa or a French visa/residence permit (if your situation allows). This unfortunately includes all of our British citizens who are looking to move to France since the 1st January 2021!
It is possible to get a visa from the embassy or consulate in either your home country or sometimes in France AFTER having applied for a university course or language programme in France.
What French student visa will I get?

There are different types of student visas in France so it is worth knowing which is relevant to your situation.
Schengen short-stay student visa – Visa de court séjour pour etudes
This visa allows you to study in France for up to three months and is a visa without a separate resident visa. Ideally, this is good for those wanting to do a language course or other short-term programs. It is free to obtain as it cannot be renewed or transformed into a long stay visa. The visa is also known as 'Schengen short stay visa'.
Student examination visa – Etudient concours (visa for sitting entrance exams)
This 90-day visa allows students to come to France in order to to sit an entrance exam for an institute of higher education. If you pass, then you can apply directly to your local prefecture in France for a one-year, renewable, residence permit.
Temporary long-stay visa for studies – Visa de long séjour temporaire pour etudes
This three to six month visa allows you to study in France without a residence permit and is non-renewable. Students do not require a residence card during their stay in France.
For anyone wishing to extend their stay after the period of validity of the visa, you must apply for a residence permit at a prefecture.
Extended stay research scholar visa – Visa de long séjour études
If you wish or want to stay longer than six months for study purposes, you must obtain a long-term student visa. This type of study visa (which is also your residence permit) now lasts for the duration of your course in France: three years for bachelor's, two years for a master's, and four years for a Ph.D. In France, long-stay visas act as residence permits and are known as VLT-TS. The extended-stay VLS-TS visa is for all international students (except those from Algeria who don't need one).
You need a hosting agreement from the institution describing the work you will do and its duration. This needs a stamp from the local prefecture. You then send this to the consulate in your home country along with your visa application. Additionally, you need to give information about your French language level; if you have enough financial resources – about €650 a month and your academic background.
Arriving in France – Next Steps
When you arrive in France, the key step is to contact the French Office of Immigration and Integration (OFII). Send them the official form issued by your consulate, possibly have a medical examination and pay a fee of EUR 58 in the form of a tax stamp (available from tabacs (tobacconists), tax offices and online. Some universities have an agreement with the OFII, whereby you do this through them rather than the OFII (check with your own school or university).
Two months before the visa expires, you need to get a residence permit which lasts between one and four years. With this visa, family members (spouse and minor children) are automatically entitled for a residency permit marked vie privée et familiale.
For the master's program, it is usually a one year duration program, especially for international applicants with a bachelor degree already. You will need a letter of admission from your school, proof of accommodation in the city of your school and a justification of financial resources (especially a bank statement or proof of a student work contract) with your visa application.
The amount should not be less or equal to € 650 per month according to the duration of your stay in France. Normally, this lump sum needs to be paid into your local bank and to be transferred to your french bank upon arrival. You can also add "legalisation and translation (french) of birth certificate" if you are from a non french speaking country as part of the documents required.
DOCUMENTS REQUIRED
Throughout the process you will need a certain set of documents and typically these are outlined below. Please always double check when applying for the visa in case of updates in requirements.
Passport with a validity of at least 6 months
2 passport size colour photographs.
Acceptance letter from the university or higher education institute where you intend to study in France, along with the course duration and dates from when the course will start and end
Cover letter outlined your study project and an up-to-date CV.
Proof of sufficient funds to cover your tuition fee along with other costs of living in France.
Medical insurance proof with coverage valid in France.
Return flight ticket copy (if you are studying for 6 months or less in France)
OFII Form (Office Francais de Immigration et de Integration)
Academic Transcripts of your degrees, diploma, certificates etc.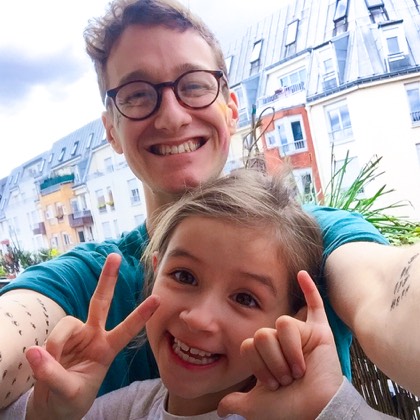 OUTSIDE HELP
CampusFrance
Then if you are still unsure or stuck, we would advise you to try and get more detailed information via CampusFrance – a French national agency dealing with higher education and international students. https://www.campusfrance.org/fr
They can also assist with applying but will charge for the service.
Campus Langues
Campus Langues is a language school well versed in helping people apply for a student visa as well as enrolling in their different courses.https://campuslangues.com/en/faq/visa-et-titre-de-sejour/how-do-i-obtain-long-stay-student-visa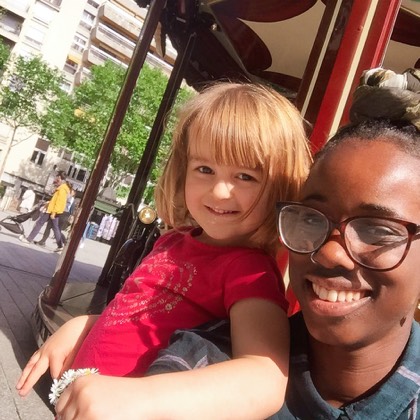 WORKING AND STUDYING
Many employees at Le Repertoire de Gaspard, an English-speaking childcare service agency in Paris, are able to work with us with their student visa.
In fact, having a part-time job in Paris is a good way to boost your income and experience of the culture. At RDG, you are eligible to work up to 22.5 hours a week with us on a student visa. The rule is that you can work for 964 hours a year. Keep in mind with childcare education jobs you tend not to work during the French school holidays.
The part-time work hours we offer are ideal for students. The working day begins at about 4.30pm until 7pm each weekday except Wednesdays when it is half or a full day. There is bound to be a post for you so do not hesitate to get in touch and send us your CV via recruitment@lerepertoiredegaspard.com. holidays.