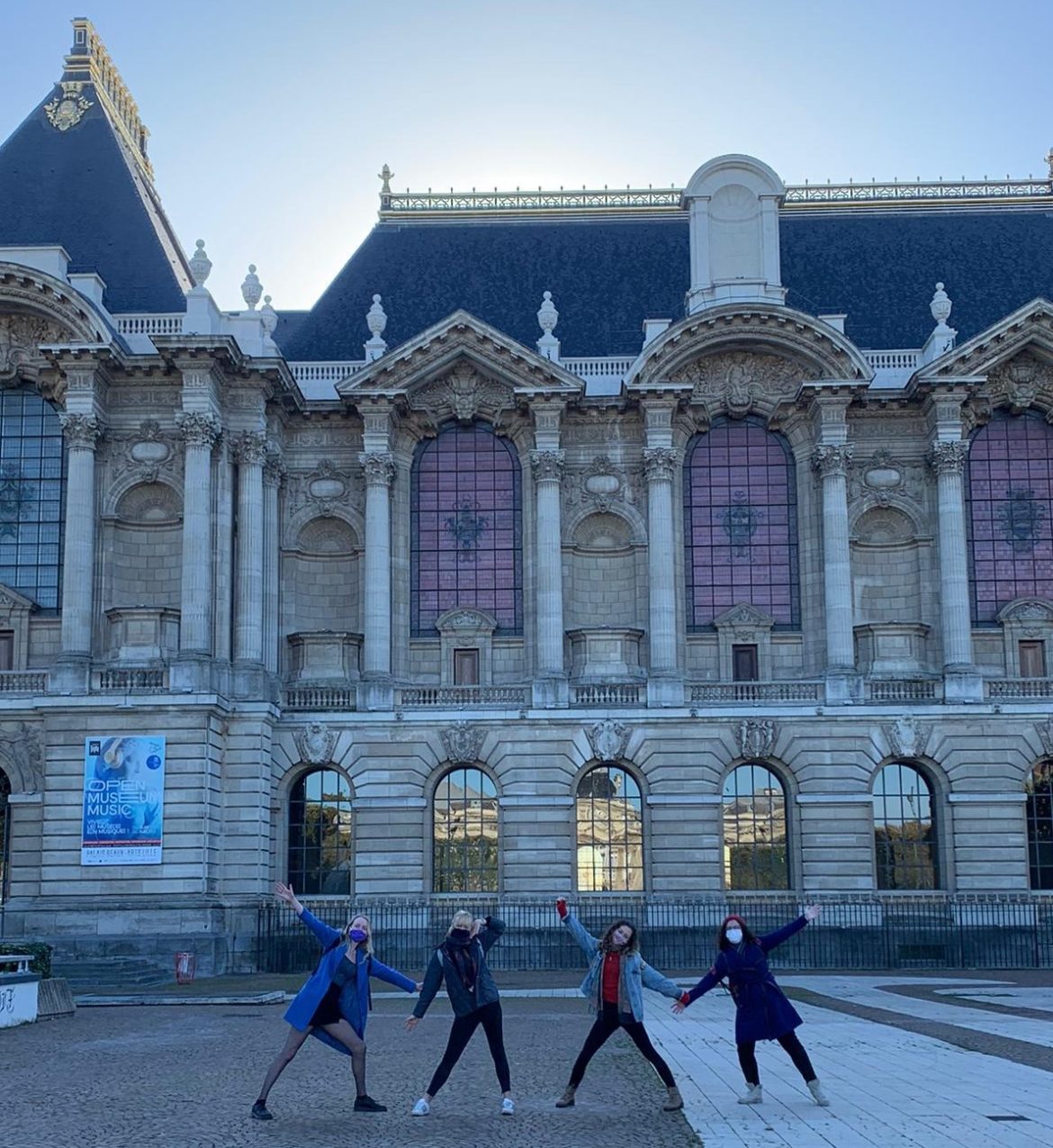 Feeling a part of a community is so important, especially in the strange times of today's world. One of the best things I've found by moving to France with Le Repertoire de Gaspard is that you instantly become a part of their community.

This is a photo of myself and my lovely childhood friend Becky who inspired me to move to Paris!
Moving to France
Moving to France during the COVID crisis was a decision deemed questionable by many but whilst life had come to a complete stand still for me back home, here I can continue to move forward, challenge myself, discover new things and stay tuned in to the beauty that does in fact still exist in the world.
Adapting to today's confusing new way of living is difficult enough without being in a completely unfamiliar environment with a poor grasp of the language. Finding a 'community' then becomes such a lifeline, and this is one of the things Le Repertoire de Gaspard gives.
The fears of leaving your comfort zone are met by such a warm and welcoming environment, so much so that all of a sudden everything seems a bit more manageable. Instantly being introduced to like- minded people in similar situations really makes the world of difference. From arriving alone, I soon found myself amongst some wonderful people that I could start to share this experience with. And despite not being in the most 'ideal' conditions for experiencing Paris, I've really appreciated the opportunity to explore some if its beauty within this less crowded and chaotic environment.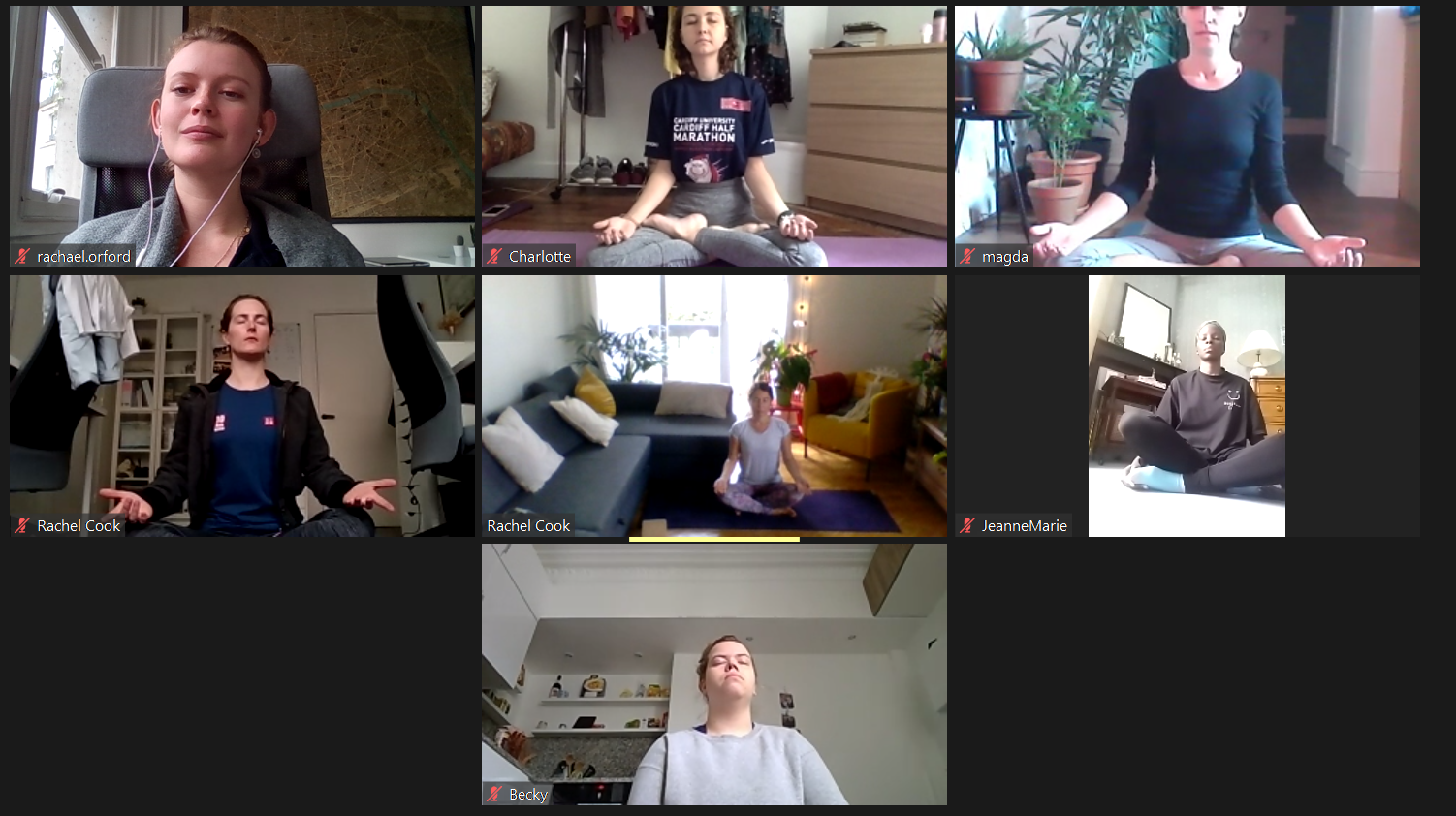 Our weekly yoga class over zoom, run by the lovely Daniela!
Yoga = Community
For me, one of the best ways to feel part of a community is through yoga. The opportunity to join in the weekly yoga classes offered here was a no-brainer! Defeating the 'social' obstacles and running the classes online still enables us to create such a lovely connection as a group. Yoga and mindfulness also feature as part of the CAP programme, which is amazing! 'Yoga for kids' gives such a refreshing perspective on yoga as a means to have some fun, loose your inhibitions and reconnect with your inner child. Often we're reluctant to try something new in fears of 'getting it wrong' or not being 'good enough'.
This is the beauty of yoga, to be able to open your mind and practise alongside people who actively steer away from making any form of judgements. I also find the 'mindful' approach to childcare really insightful. Being a role which requires more than a pinch of patience…learning how to deal with situations with a positive and open mind can get you a lot further than you think!

Namaste
During a time where the whole world is struggling with isolation, it's more important than ever to feel connected to people. I am so grateful for the community I have found in Paris through Le Repertoire de Gaspard and the amazing people I would never have met otherwise. After two months of being here, the state of the world is still so uncertain but I'm positive in our ability to keep moving forward together, in whatever little communities we are lucky enough to find ourselves in.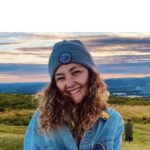 By Charlotte, CAP student 2020-2021