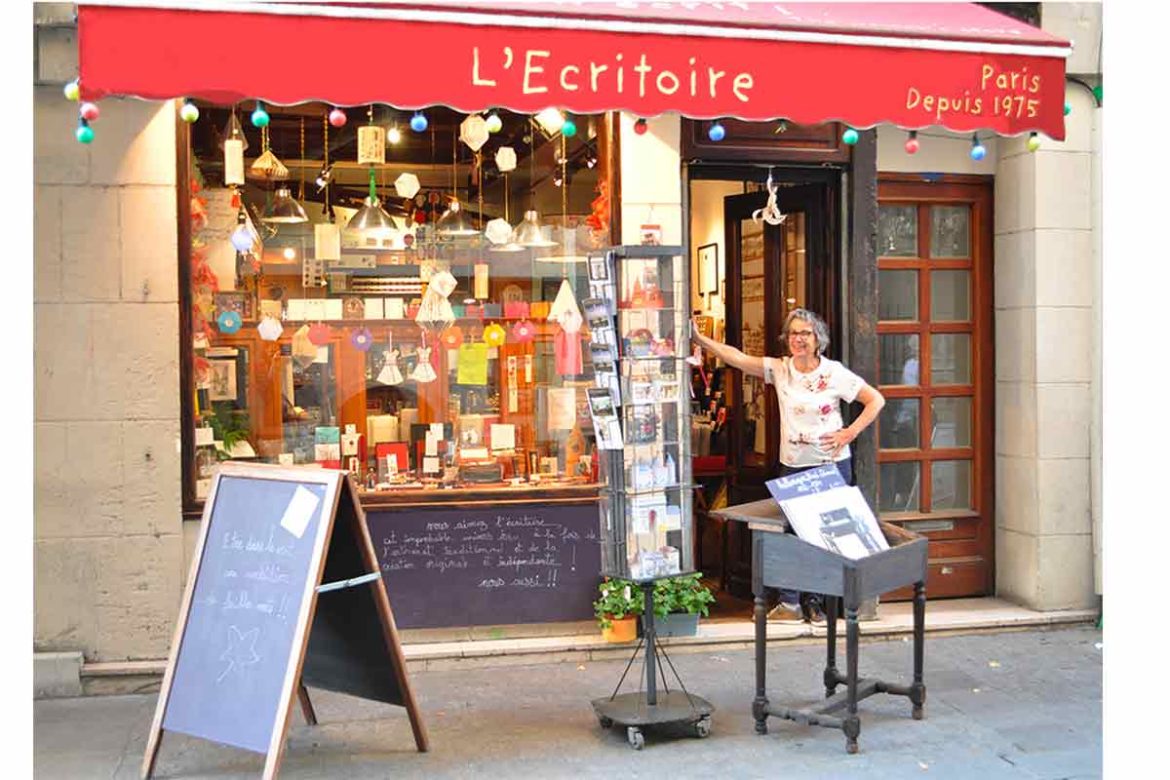 Dealing with homesickness in the world's most desirable city
When I ask people, why did you choose to live and work in Paris, many candidates tell me it's because it's been a lifelong dream.
Having lived here since November 2009 and meeting, interviewing and recruiting hundreds of people from all over the world, I can honestly say that life in Paris is beautiful in so many ways – the architecture, cultural offering, amazing pastries and joie de vivre!
The bottom line is, even though Paris is a big city with so much to offer, it is occasionally possible to feel homesick! Finding a community to be part of is always helpful, here at Le Repertoire de Gaspard we make this a priority for our employees.
The good news is that there are some tricks I've learned over my ten years of living here to beat the Parisian 'bleus' and here are my top nine tips to help you realise Paris could be the perfect home from home.

Photo courtesy of Tumblr
Tip 1: Stay in touch
However far away you are, thanks to today's technologies you are only a click, call or tap away from your loved ones.  Video call dates will help you visually see them and feel like they are just a stone's throw away, helping to keep that homesickness at bay. They will be delighted to be involved in your Parisian adventure and you will remember that you are supported from afar!
Tip 2: Learn the language
Part of the reason so many foreigners feel homesick is due to the fact they cannot express their feelings in French or share their  thoughts. Try to take some French courses before you move, better still, join a language exchange group via meetup or check out Facebook for groups. There are hundreds to choose from. Better still,  Le Repertoire de Gaspard offers free French lessons amongst like minded people, tailored to your level. 
Tip 3: Journaling or instagramming
One way to document your experiences and feelings is to create a journal. This is also a great excuse to visit the lovely papeteries of Paris! I recommend l'Écritoire for some beautifully 'made in Paris' products, based at 61 rue Saint Martin, 75004 Paris. Otherwise, post those beautiful Parisian pictures onto Instagram to share your experiences with friends and family.

Parisian born Sophie outside her shop L'Ecritoire
Tip 4: Plan your next holiday
Everyone loves a good holiday to plan and look forward to so whether you are planning your trip home or a long weekend in Sicily embrace the travel bug! At Le Répertoire de Gaspard, the work on offer means you'll benefit from the numerous French school holidays leaving you lots of time to explore France and other destinations.
Don't book anything too soon after arriving as you will definately want to allow some time to discover all that Paris has to offer 😉

Image courtesy of Money Magazine
Tip 5: Bring ingredients from home
Being abroad suddenly makes you realise all the food and drink you crave for and never particularly liked when you were there! I remember a desire for Irn-Bru and my delight at finding it (overpriced) in a local epicerie. Just the taste gave me some memories of home and dispelled my homesickness immediately! Discovering numerous Marks & Spencers food outlets was also a god-send as I spoilt myself with carrot cake, Percy Pigs, bacon and scones (not all at once may I add)! Vive la nourriture Britannique!
Tip 6: Check-out shops or pubs from your native home country
Ok so I'm taking a mostly Anglophone perspective here as I'm from Scotland.
For some enticing English reading material and quirky gift ideas check out:
Shakespeare and Company Bookshop  37 rue de la Bûcherie OR
WH Smith on 248 rue de Rivoli can make you feel like you're back in the UK. It has a good selection of books, magazine, food, toys and a typical English tea salon.
If you are missing out on some essential ingredients, go to the L'Epicerie Anglaise, 5 Cité du Wauxhall.
Or if you are just yearning for a friendly British pint in a laid-back environment, go to the pub The Bombardier, 2 Place du Pantheon.
Tip 7: Try to be Parisian and Embrace the Culture
Ok so you've tried all the above and still desperately miss home and wonder what on earth you are doing in Paris but would feel like a failure to suddenly up and leave after remembering all the impressed comments when you announced you were leaving for the City of Lights.
Well, why not try to be Parisian. A hilarious example is via show Olivier Giraud's show, 'How to Become Parisian in One Hour' had me laughing anyway.
Tip 8: Find a job with people from your home country
If you are here to work, I'd urge you to find a job that allows you to speak your native language a bit by being with others from your home country. That way for at least part of the day, you can share a similar outlook on life to help you feel more at home.
At Le Repertoire de Gaspard, most of our team are bilingual and hail from Anglophone countries helping to create a real sense of community and great regular social events.
Tip 9 : Put things in perspective
When tips 1 through 9 fail, pinch yourself and realise that yes you indeed do call Paris home for this moment in time! Feelings of homesickness will pass allowing you to fully enjoy this once in a lifetime experience, embrace it for all it has to offer. There's something for everyone in Paris whether it be art, culture, music, film or food so fill your days exploring.
Get in touch with the team at Le Répertoire de Gaspard if you need some other homesickness busting ideas!
Virginia, Head of Recruitment at Le Répertoire de Gaspard