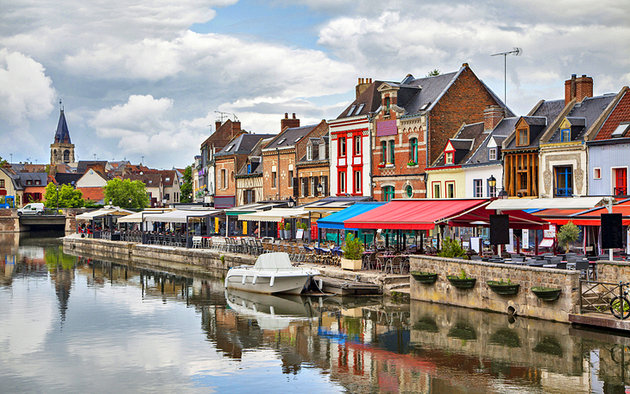 Looking for the perfect day trip from Paris? Want castles, cathedrals, AND beaches? Here are my top 3 places to explore near Paris to escape the city.
Amiens
Amiens, in the Picardy region, is about 16 kilometres from Paris. The city is best known for its cathedral, the largest gothic cathedral in France! It is about the same size as Notre Dame in Paris and has been listed as a UNESCO World Heritage Site since 1981. The Hortillonnages, floating gardens surrounded by the Avres and Sommes rivers are also very nice to see. There is a designated pathway that you can walk along to see the still standing Hortillonnages as well as boat rides around the islands. You will see the unusual architecture of brick row houses along the canals, which to me resembled The Netherlands more than France. It truly is a wonderful place to explore near Paris.
Getting to Amiens:
Driving to Amiens takes around 1 hour 15 minutes from Paris by motorway and can be reached by the A16, the A29 or the A1. The train to Amiens takes 1 hour and there are more than 20 daily return trips, tickets can be booked on the SNCF website.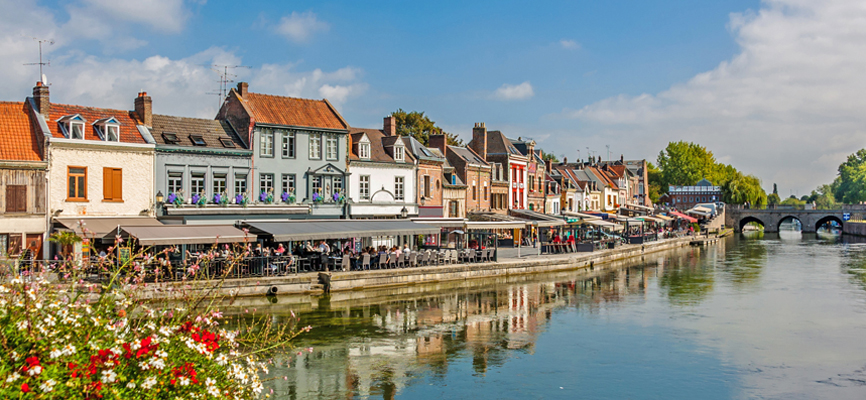 Fontainebleau
Fontainebleau is located 55.5 kilometres south-east of the centre of Paris. The city which is known for its scenic forest and historic Castle is a favourite getaway for Parisians. The Château de Fontainebleau, which once belonged to the kings of France, is of course, at the top of most people's list of things to see in this town.
Getting to Fontainebleau:
By public transport it is quite quick and easy, perfect if you want a place to explore near Paris. Simply take a Transilien train from Gare de Lyon heading towards Migennes, Montargis or Montereau and get off at Fontainebleau-Avon. The journey should take around 40 minutes when at the station, you can go directly into the forest or take a short bus ride/walk to the Château.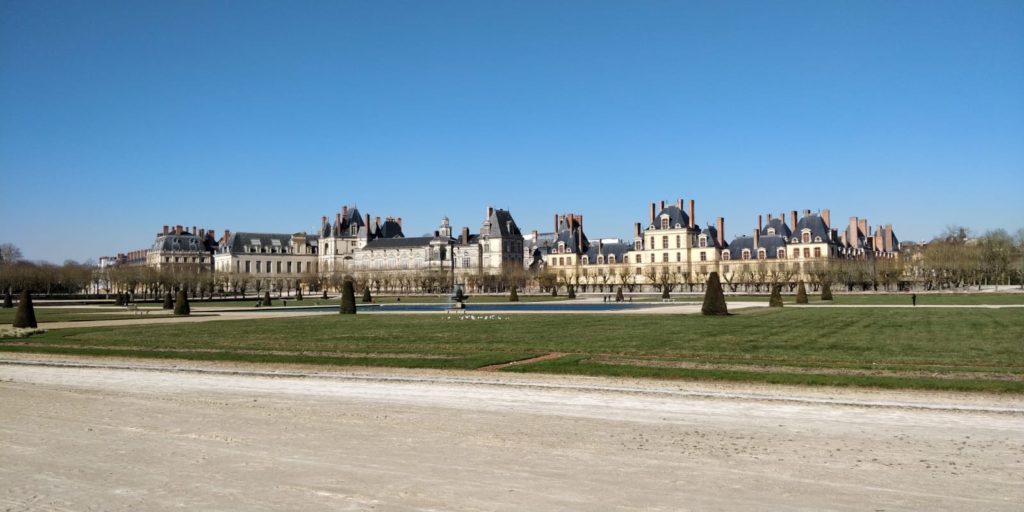 Deauville
Deauville, located in the Basse-Normandie region of northwestern France, is known as the "queen of the Norman beaches" and is one of the most prestigious seaside resorts in all of France. The town has some amazing boutique shopping and even more amazing restaurants scattered between two or three main streets, complete with a race course, harbour, international film festival, marinas and last but not least the Grand Casino. Deauville's location is so popular because it's the closest seaside resort to Paris and despite being almost 200 kilometres away from the capital, it has been nicknamed the 21st Arrondissement of Paris.
Getting to Deauville:
From Paris-Saint-Lazare to Trouville-Deauville station it takes just two hours. Driving there takes the same amount of time using the highway A13 and could be more practical to take your beach chairs/towels etc.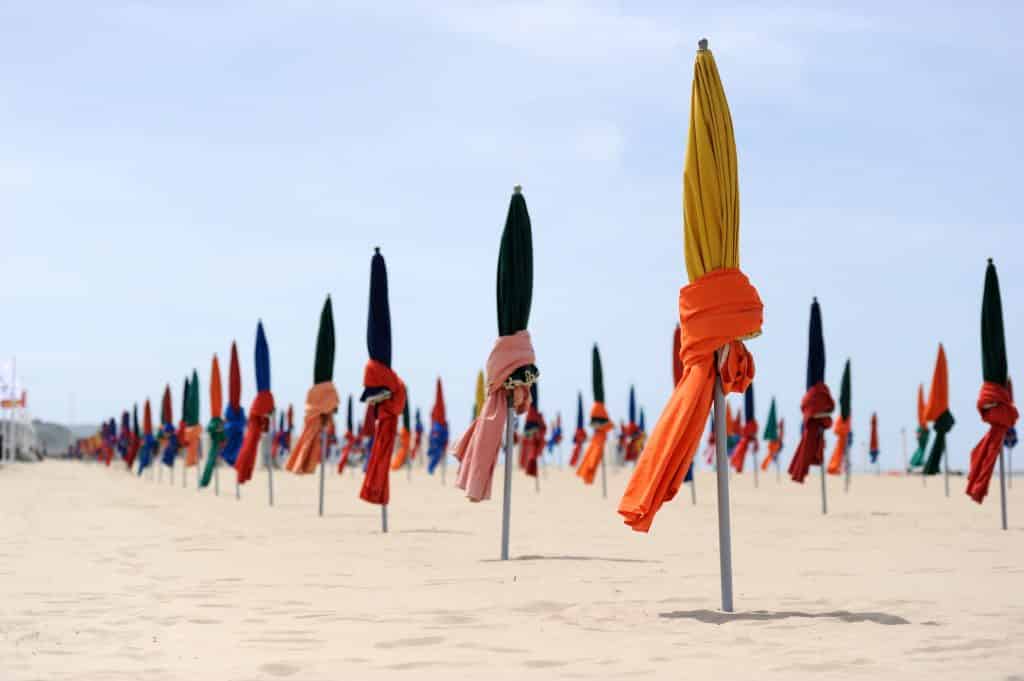 As a nanny with Le Repertoire De Gaspard, I love taking advantage of my weekends and school holidays off to escape the hustle and bustle and enjoy the other amazing cities on my doorstep. If you would like to discover more areas near Paris why not have a look at Priya's post for more day trip ideas!
There are also great places to expore in Paris- check out our blog post for more off the beat Paris sites