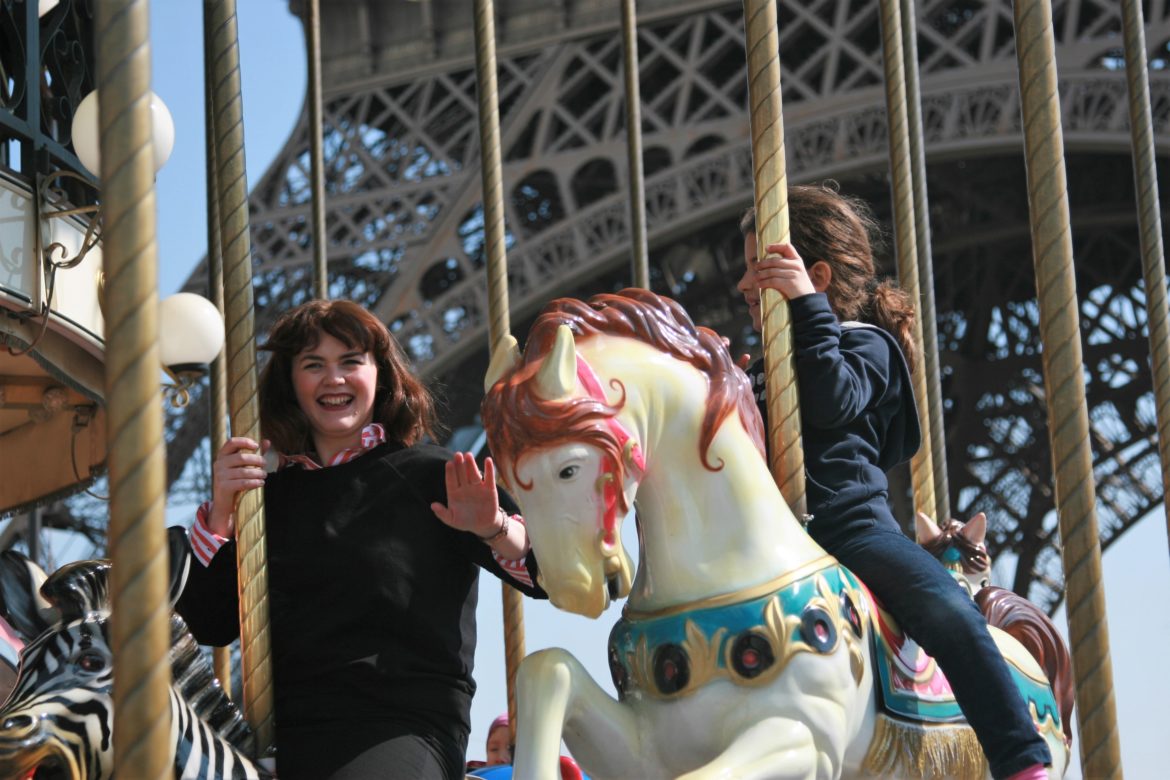 Living in Paris? Passionate about working with kids?
Apply now to begin your Parisian adventure!
Paris is one of the most beautiful cities in the world. There is so much to explore and experience with children. It also happens to be a great city for kid-friendly outings! There is something so magical about experiencing life through a child's eyes, the most ordinary experience can, all of a sudden, become hilarious, exciting, confusing or so much more! Here at Le Repertoire de Gaspard, we know how important it is to create meaningful opportunities for children to discover and explore.   In our series on "Fun Things to Do in Paris with Kids," we suggest some ways to plan the perfect Parisian outing for you and the children. This time we focus on one of the most iconic Parisian monuments. Read on to plan out your perfect day out at the Eiffel Tower – for Kids!
The Eiffel Tower – for Kids!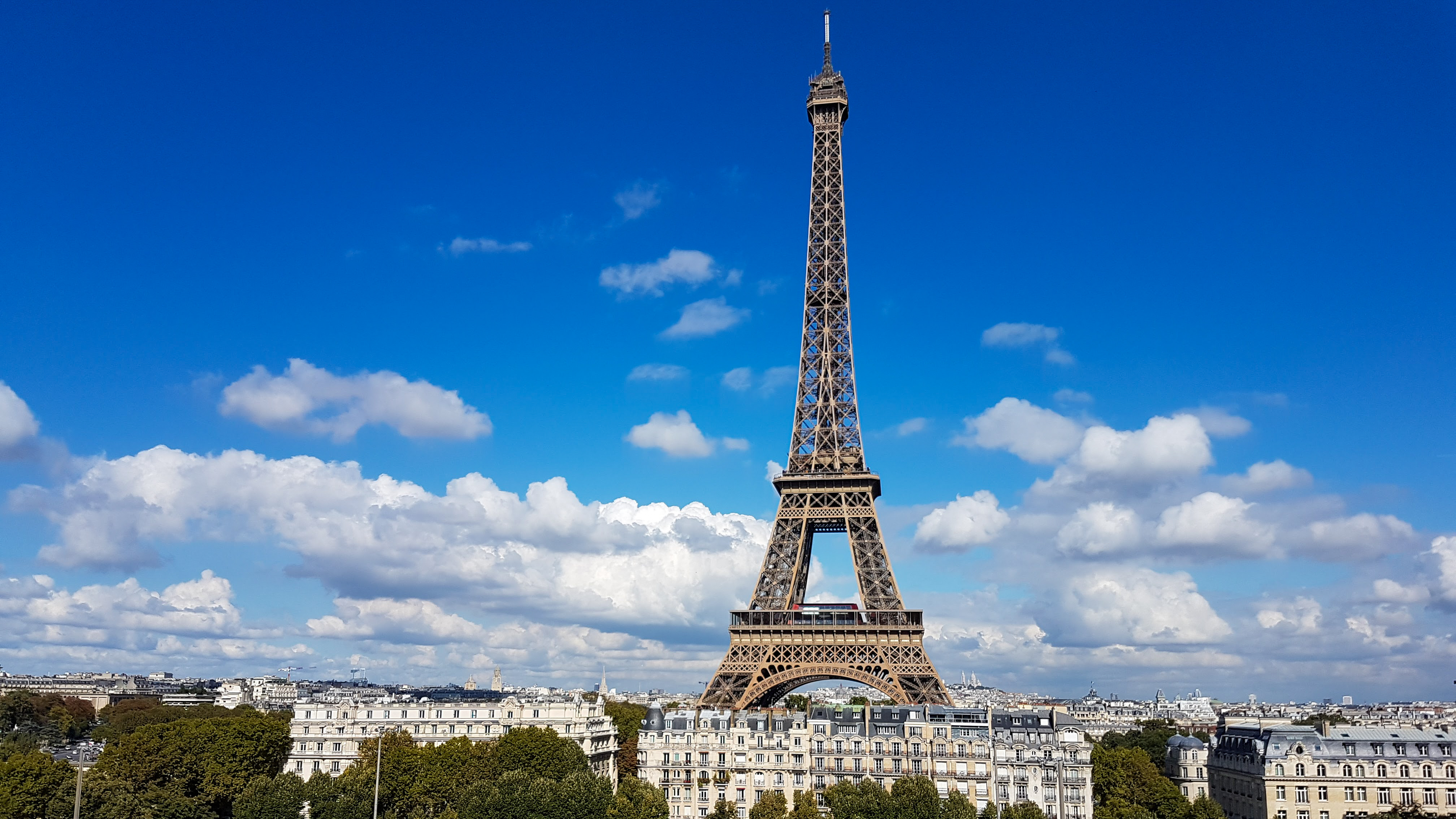 A trip to the Eiffel Tower and the Champ de Mars (the large, open green space extending from the Eiffel Tower to École Militaire) is a fabulous kid-friendly outing full of lots of possibilities.  Here are a few tips for an unforgettable day in this iconically Parisian setting!
The Eiffel Tower for Kids : Tip #1 – Climb the Tower !
Avoid the lines and get the kids moving!  For around 2.5 euros (children 4 to 11) and 10 euros for an adult, you can buy a ticket to walk up to the first floor.  At various platforms on your way up, you can read facts about the tower and take a fun photo or two. Once you're on the first floor, have a look around to see what monuments you can identify.  The kids will have a great time trying to figure out where they live!
Here are some of our intrepid childcarers who braved the trek up to the first floor of this iconic monument.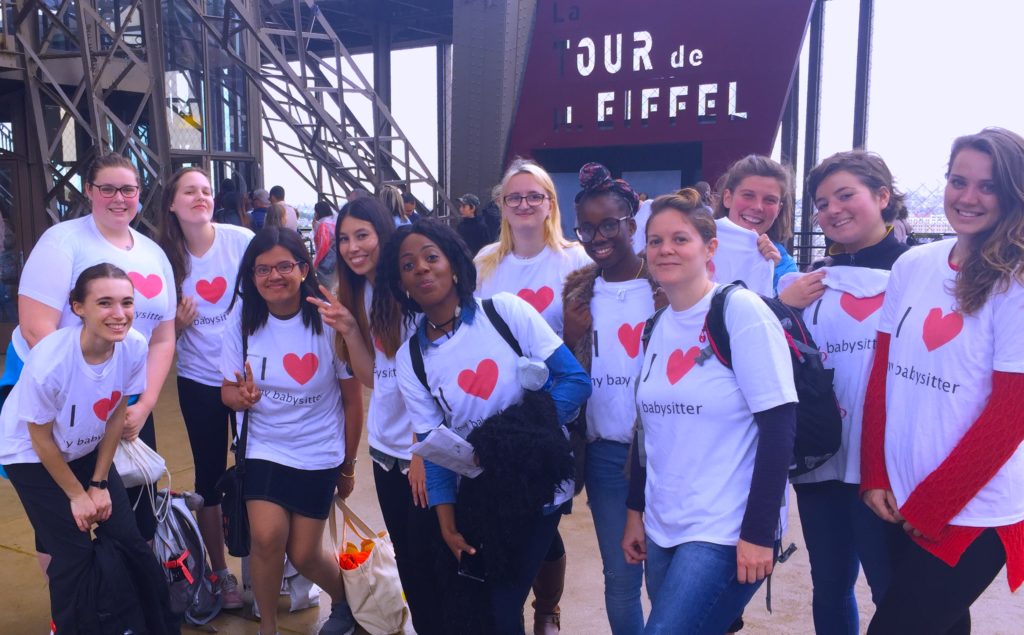 The Eiffel Tower for Kids : Tip #2 – Follow Gus !
Along the way, you can also 'follow Gus' (that's right, Gus, short for Gustave Eiffel). This interactive activity with a colourful booklet is a kind of guided tour with fun, educational questions. The booklet can be printed out ahead of time or picked up on the first floor at the Ferrié pavilion. There are even guided tours with Gus.  A sure way to get the kids interested in the history of this famous monument! Gus makes Paris with kids fun, as well as educational!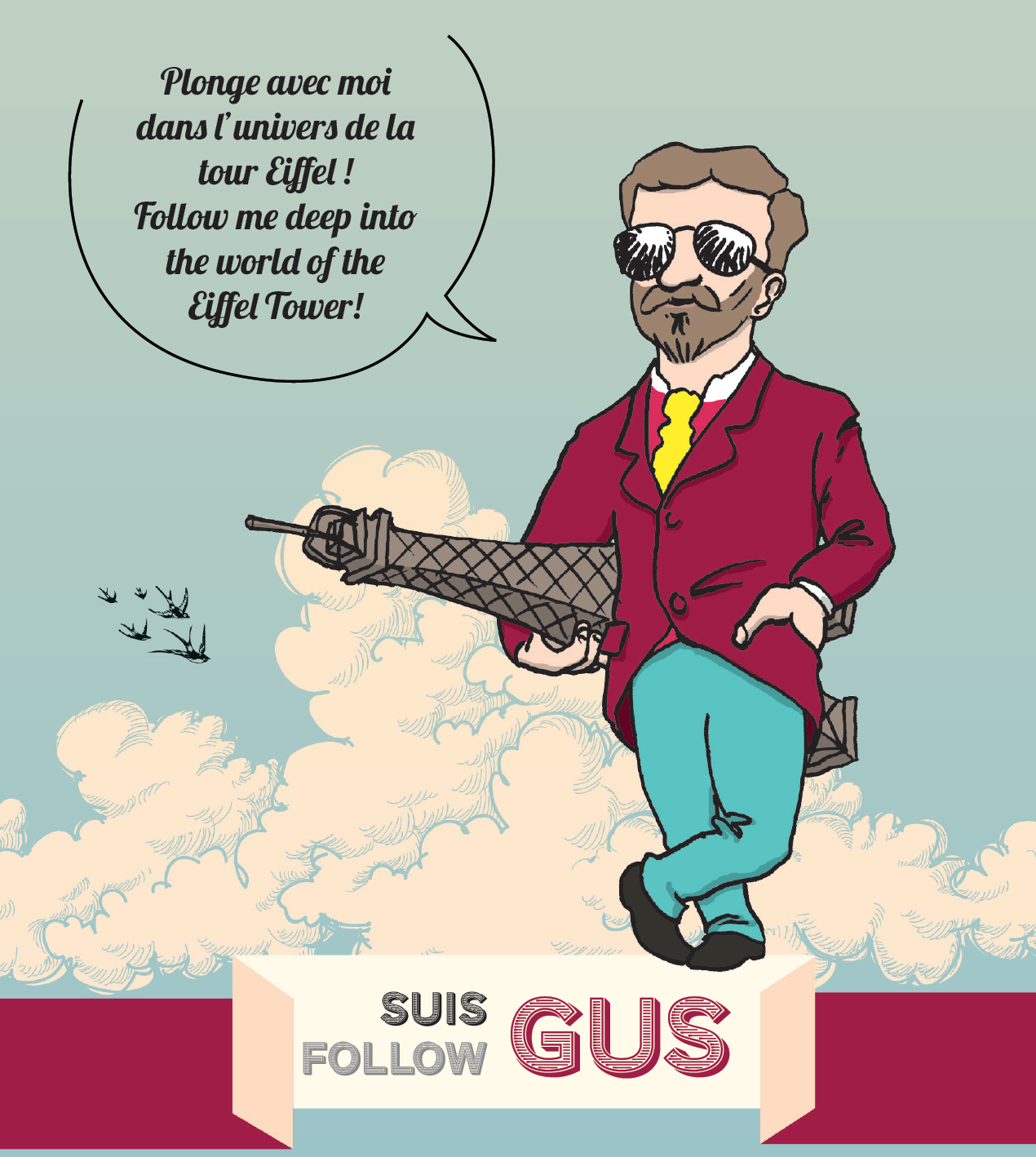 The Eiffel Tower for Kids : Tip #3 – Playgrounds and Picnics !
Afterwards, ride around on the manège (merry-go-round), have a wee romp in the nearby playground, and enjoy a well-earned picnic on the Champs de Mars. This is a must if you are coming to Paris with kids- the city is full of them!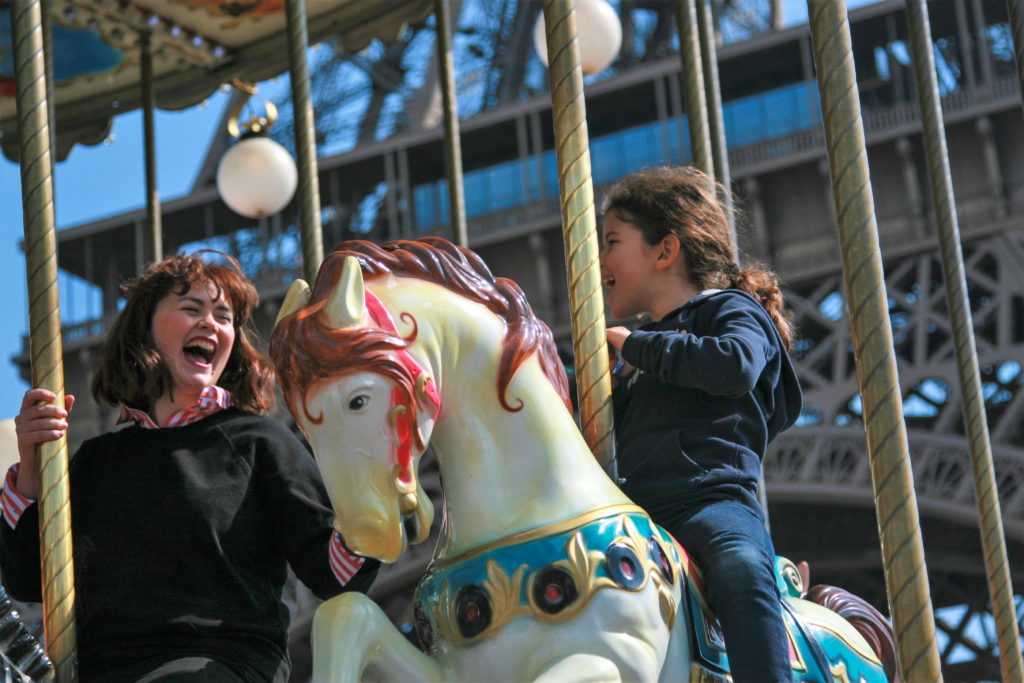 And More…
Looking for a fun follow up activity?  Here is a great idea from What Can We Do With Paper and Glue.  Take some straws, cut them up in various sizes, and let the kids have a go at gluing them on paper to create their own mini-version of La Tour Eiffel.
Et voilà!
Enjoy a fun day (and beyond) of Eiffel Tower-themed activities!  And don't hesitate to let us know about your favorite ideas for a fabulous Parisian outing!