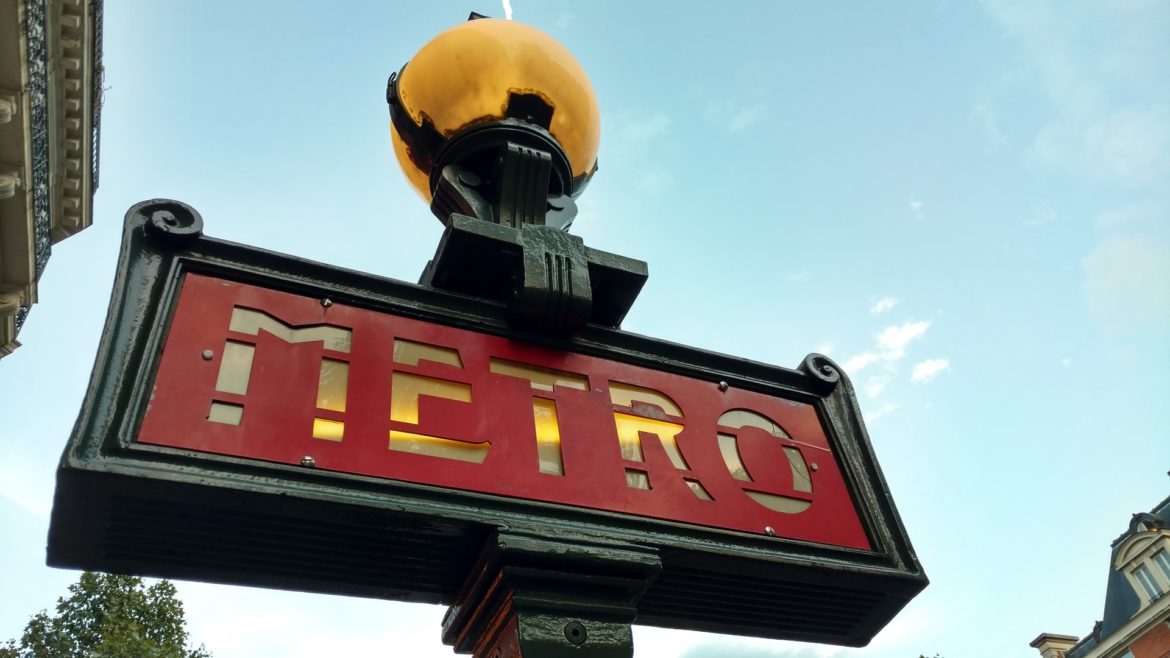 At first glance, getting around Paris can seem like a daunting task. With the notoriously bad traffic, it's easy to find yourself late to important things like job interviews, picking up your kids from school, etc. Luckily, Paris has a large number of affordable and eco-friendly options to quickly get around the city. Here's a list of the best ways to get around Paris, tried and tested by the childcarers at Le Répertoire de Gaspard. (Did you know that childcarers at Le Répertoire de Gaspard can get 50% of their transportation costs reimbursed? To learn more about Le Répertoire de Gaspard's other benefits, click here!)
Taking the Metro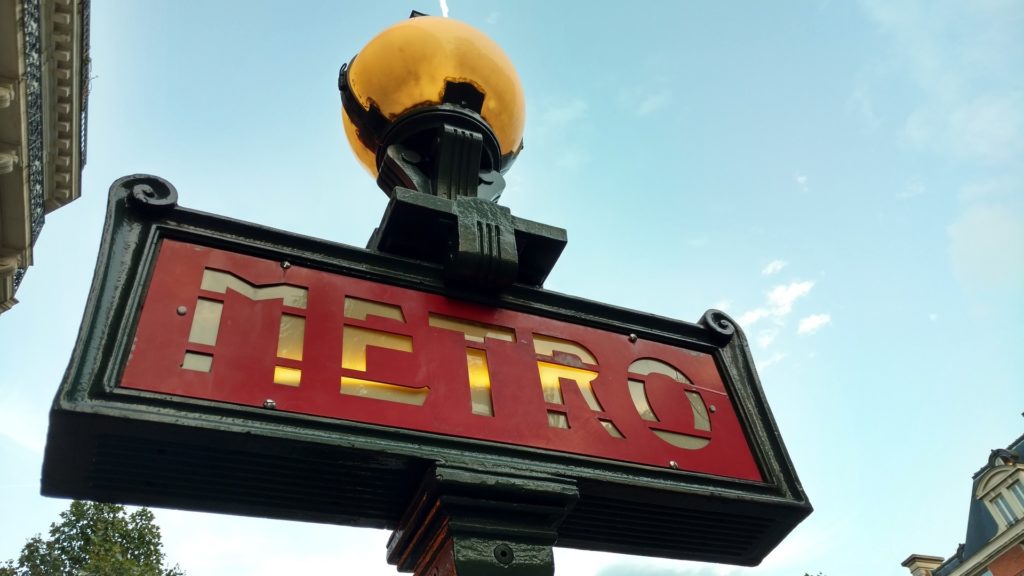 The Metro is one of the most convenient and inexpensive ways to get around Paris. With 16 lines and 302 stations, the Metro can take you to all areas of Paris, and even the surrounding suburbs. There is also the RER, Paris's suburban train line, which provides plenty of opportunity to venture a bit further outside the city and explore. The majority of Parisian's choose to buy a monthly, contactless, Navigo pass for around 75€ as it covers them across zones 1-5 as well as on the RER. But, if you're only here as a visitor it is also possible to buy books of 'billets' for around 15€ that can be used whenever you need.
Renting a Bike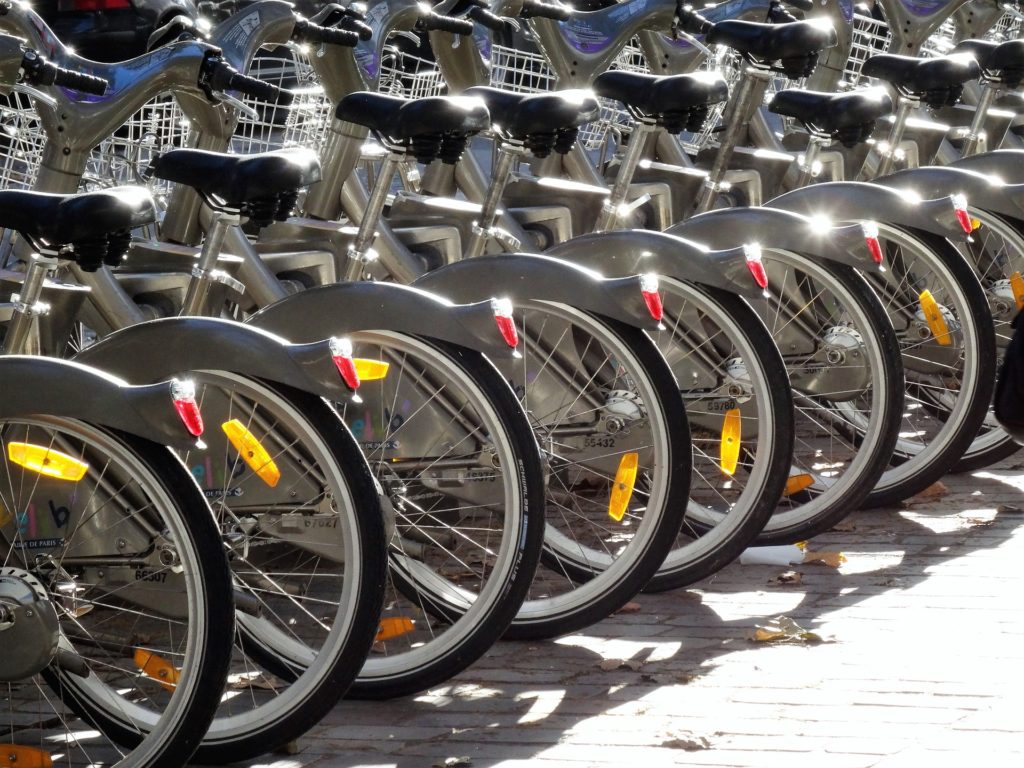 Rentable, public-sharing bikes have become an extremely popular way for getting around Paris in the past few years. Not only is it affordable and environmentally friendly, renting a bike is also a great way to take in the sights as you move around, and sneak in some exercise! Paris's most popular bike service, Velib, was introduced in 2007. Their signature green bikes can be seen in bike stations all over the city. Other bike services include Jump (owned by Uber), Donkey Republic, Mobike, and OFO. With the large number of bike providers, it's easy to find a bike in any part of Paris: The prices will vary depending on the company you choose to use or the availability of the bikes in your area but they usually start at around 1€ for 30 minutes.
Buying a Scooter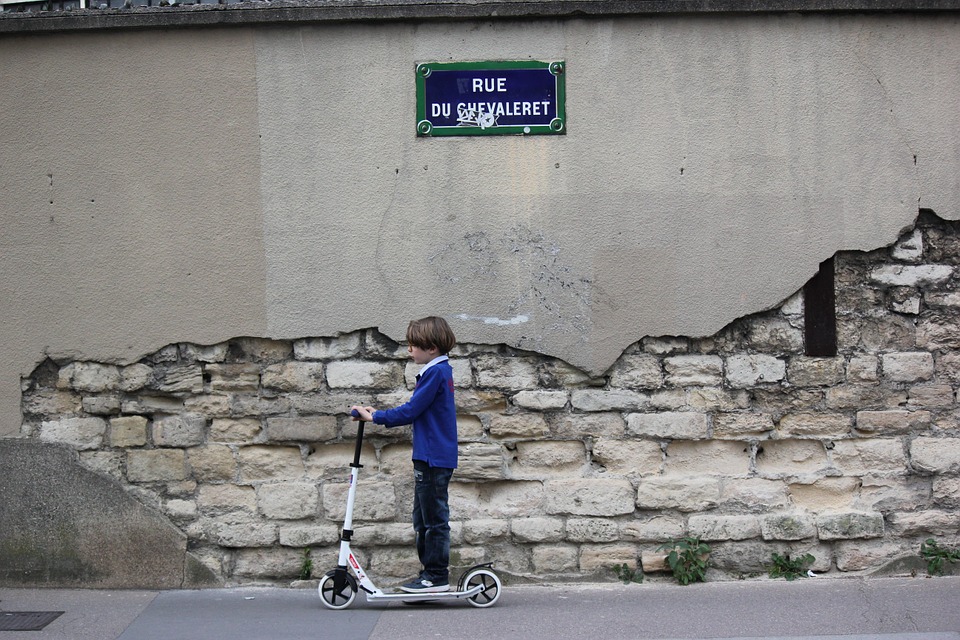 A growing way to move around in Paris – especially for parents on the 'school run', children and anybody who also uses the metro is a manual scooter! Scooters are making a comeback in the city and you have nothing to lose by using one of these to get around! There is also more of a fitness vibe to using these as you have to do all of the work! But, if you are afraid of travelling on the road, especially in traffic – fear no more! Non-electric scooters can be used on the pavements as long as you steer clear of the pedestrians! The most common brand across Paris seems to be Oxelo (usually retailing at around 120€ for an adult model) but cheaper alternatives are also available 😊
Renting an Electric Scooter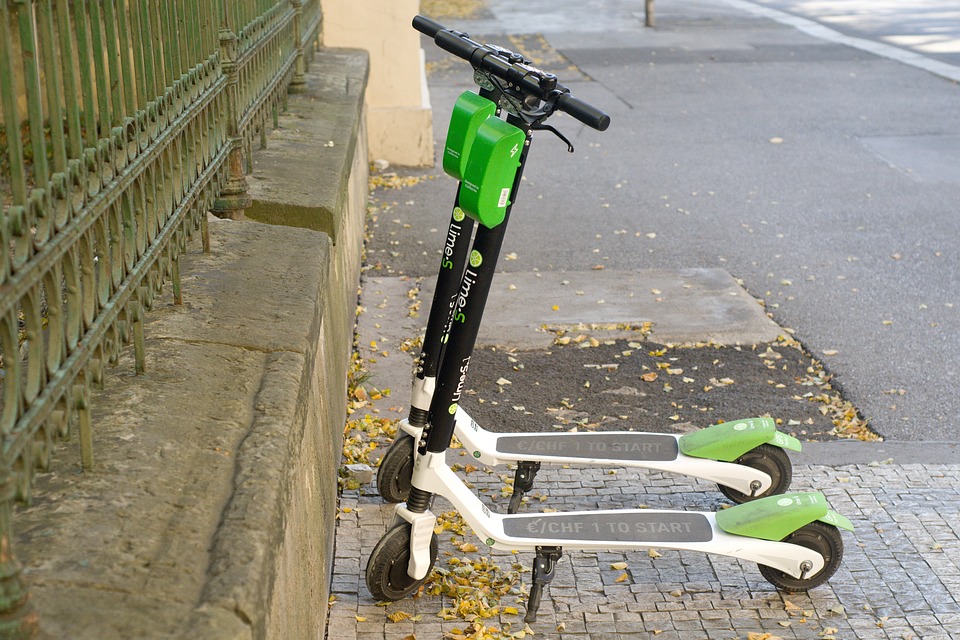 Electric Scooters have become the coolest way to get around Paris for Parisian's and tourists alike. Since 2018, a growing number of tech start-ups in Paris that have created rentable, app-controlled, electric scooters. You can find them on the corner of almost every sidewalk in Paris. It's affordable and easy to use; just download the app, scan the QR code, and you're off! Lime-S scooters (owned by the same company that created LimeBike) tend to be the easiest to find in Paris. These green and white scooters can go as fast as 23.8km/h. They also only cost 1€ to unlock and then 15 cents per minute to ride making them both green and cost effective.
Other companies include :
Bird
Bolt
Wind
Tier
Hive
Voi
Dott
Jump
Flash
With all of these great transportation options, getting around Paris has never been easier. So next time you're headed to a meeting, or just exploring the city, hop on a bike, scooter, or the metro! These options are all quick, affordable, and environmentally friendly ! No car or Uber necessary 😊